NO STEROID JOKES ON BARRY BONDS BECAUSE THAT IS OFFENSIVE TO MY HERO AND IF YOU SAY THAT, THAT'S A WARNING< SAY THAT AGAIN YOU WILL BE BLOCKED PERMINANTLY!!! BARRY IS A LEGEND PERIOD!
SWING BARRY!!!!! SWING LIKE YOU NEVER EVER STOP HITTING HOME RUNS!!!!!! ⚾️⚾️⚾️⚾️⚾️
Gotta love Brandon Belt with something like this to remember and I think it was 5 years ago I think idk. lol SWEG! ⚾️⚾️⚾️⚾️⚾️
BUMGARNER HITS ONE HIGH... HITS IT DEEEEEEPPP... IT... IS... OUTTA HERE!!!! ⚾️⚾️⚾️⚾️⚾️
Franco Torres

Male

Sweet Person

Authentic Giants fan of baseball
---
Well this is the page about baseball and other things and if you know about the San Francisco Giants then you're a fan with me and just other things besides baseball but at least you can check around for some good times here and I hope there's no offensive things about this so thanks and enjoy your day!!!!!! ⚾️⚾️⚾️⚾️⚾️⚾️⚾️⚾️⚾️⚾️⚾️⚾️⚾️⚾️⚾️⚾️⚾️
---

















Official San Francisco Giants website
Duane Kuiper, " He hits it high, he hits it deeeeeeepppppp, it iiiiiisssssss OUTTA HERE!!!!!!!!"
my gmail contact: francot1999@gmail.com

My girlfriend:💕

💕
My SF Giants family or as friends:


















: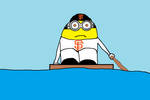 Art by:

MinionLily
:thumb667294112: Art by

Astray-Morality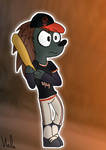 Art by:

vale1hdz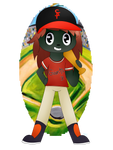 Art by:

AndreaGumball
:thumb687458555: Art by:

DannyDraws98
:thumb722894481: Art by:

BrianJacksonII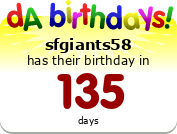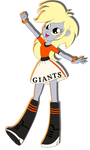 :thumb166624108: :thumb166624124: :thumb166624131: :thumb166624147: :thumb166624164: :thumb166624171: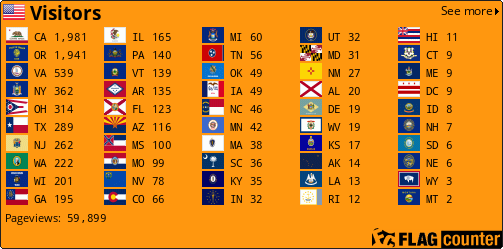 Top 20 career home run leaders in baseball:


1. Barry Bonds (762) (1986-2007)

2. Henry "Hank" Aaron+ (755) (1954-1976)
3. Babe Ruth+ (714) (1914-1935)
4. Alex Rodriguez (A-rod) (696) (1994-2013, 2015-2016)
5. Willie Mays+ (Say Hey Kid) (660) (1951-1973)
6. Albert Pujols (633) (2001-?)
7. Ken Griffey Jr.+ (630) (1989-2010)
8. Jim Thome+ (612) (1991-2012)
9. Sammy Sosa (609) (1989-2005, 2007)
10. Frank Robinson+ (586) (1956-1976)
11. Mark McGwire (Big Mac) (583) (1986-2001)
12. Harmon Killebrew+ (573) (1954-1975)
13. Rafael Palmeiro (569) (1986-2005)
14. Reggie Jackson+ (563) (1967-1987)
15. Manny Ramirez (555) (1993-2011)
16. Mike Schmidt+ (548) (1972-1989)
17. David Ortiz (Big Papi) (541) (1997-2016)
18. Mickey Mantle+ (The Mick) (536) (1951-1968)
19. Jimmie Foxx+ (The Beast) (534) (1925-1945)
T20. Willie McCovey+ (The Stretch) (521) (1959-1980)
Source link:
www.baseball-reference.com/lea…

Top 20 career hits leaders in baseball:


1. Pete Rose (Charlie Hustle) (4256) (1963-1986)

2. Ty Cobb+ (The Georgia Peach) (4189) (1905-1928)
3. Henry "Hank" Aaron+ (3771) (1954-1976)
4. Stan Musial+ (3630) (1941-1963)
5. Tris Speaker+ (3514) (1907-1928)
6. Derek Jeter (Mr. November) (3465) (1995-2014)
7. Cap Anson+ (3435) (1871-1897)
8. Honus Wagner+ (3420) (1897-1917)
9. Carl Yastrzemski+ (Yaz) (3419) (1961-1983)
10. Paul Molitor+ (3319) (1978-1998)
11. Eddie Collins+ (Cocky) (3315) (1906-1930)
12. Willie Mays+ (Say Hey Kid) (3283) (1951-1973)
13. Eddie Murray+ (Steady Eddie) (3255) (1977-1997)
14. Nap Lajoie+ (3243) (1896-1916)
15. Cal Ripken+ (3184) (1981-2001)
16. Adrián Beltré (3166) (1998-2018)
17. George Brett+ (3154) (1973-1993)
18. Paul Waner+ (3152) (1926-1945)
19. Robin Yount+ (The Kid) (3142) (1974-1993)
20. Tony Gwynn+ (Mr. Padre) (3141) (1982-2001)
Source link:
www.baseball-reference.com/lea…