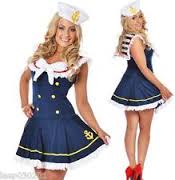 My mom gave me choice, break Uncle Tom and Aunt Mary's hearts and tell them the truth, or go on a round the world cruise, what I didnt know was mom had a plan for my sister to go along with me so she wouldn't miss out because of me, She had a talk with Tom and Mary asking if it would be ok if "Lexi's" BFF could join her on the cruise, Tom and Mary were so happy to have me go along with them they would have been happy with anything mom offered, (but who is Lexi's BFF?) Tom and Mary couldnt wait to meet this mysterious friend (Me too), Mom said "I have her in the car now, shall I bring her in?"

"Of course" said Mary,

Mom seemed to take quite a long time bringing in this girl that was going to be my cruising partner, My jaw almost hit the floor when walking in with mom was Lexi, yes the real Lexi, (What was mom playing at) "Here she is honey, its your friend Sonja," Yes I couldnt believe it myself, she used the letters in my name just changing them round, "Hi Lexi, isnt this great,me and you going on a cruise, as she came to hug me she whispered "You think you've got away with this dont you, you have no idea what your in for, I'm going to make you regret pretending to be me"

Lexi turned to Tom and Mary and asked if we could go shopping for the cruise wear we would need, (Thats it, i'm a dead man, actually if Lexi has her way I'll be a dead woman), the first outfit she had me try on was the one you see at the top of the page, "This is the one you will wear the day we leave" she told me, I will pick others for you depending on which countries we visit, "And what if I refuse?" I asked,

"Then I blow your whole story out of the water, ha ha, get it cruise-water, thats funny" She knew she had me right where she wanted me and she wasnt going to let up, Here are some more of dresses she picked out for me,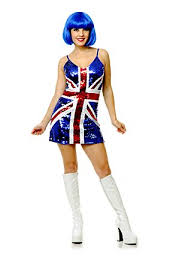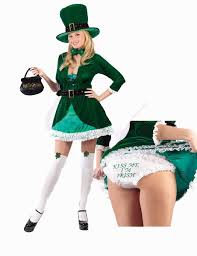 England Ireland(The Knickers said Kiss me I'm Irish)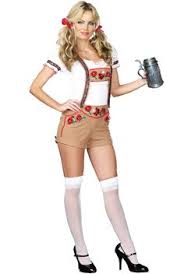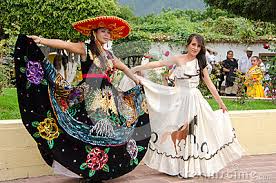 Germany Spain (Thats me in the white dress, wearing a wig)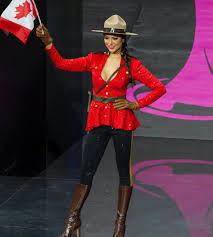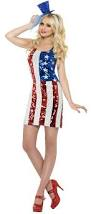 Canada America

At the end of the first week there was to be a masquerade party, of course Lexi decided what we were going to wear, my fears were well grounded, I was to be Marilyn Monroe, Lexi was going to be Jane Russell, as in the movie gentlemen prefer blondes, I was to be the blonde, at least she didnt have me do it alone.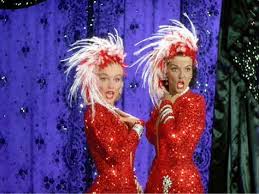 Even when we arrived back in America, she forced me to wear a Minnie mouse dress ears and all,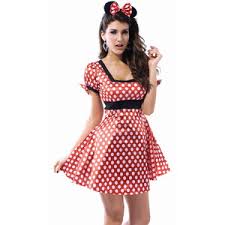 I have never been so glad to get home, the make up was starting to wear off just a week before school was to start again, what a summer!!!!!!!

The End.