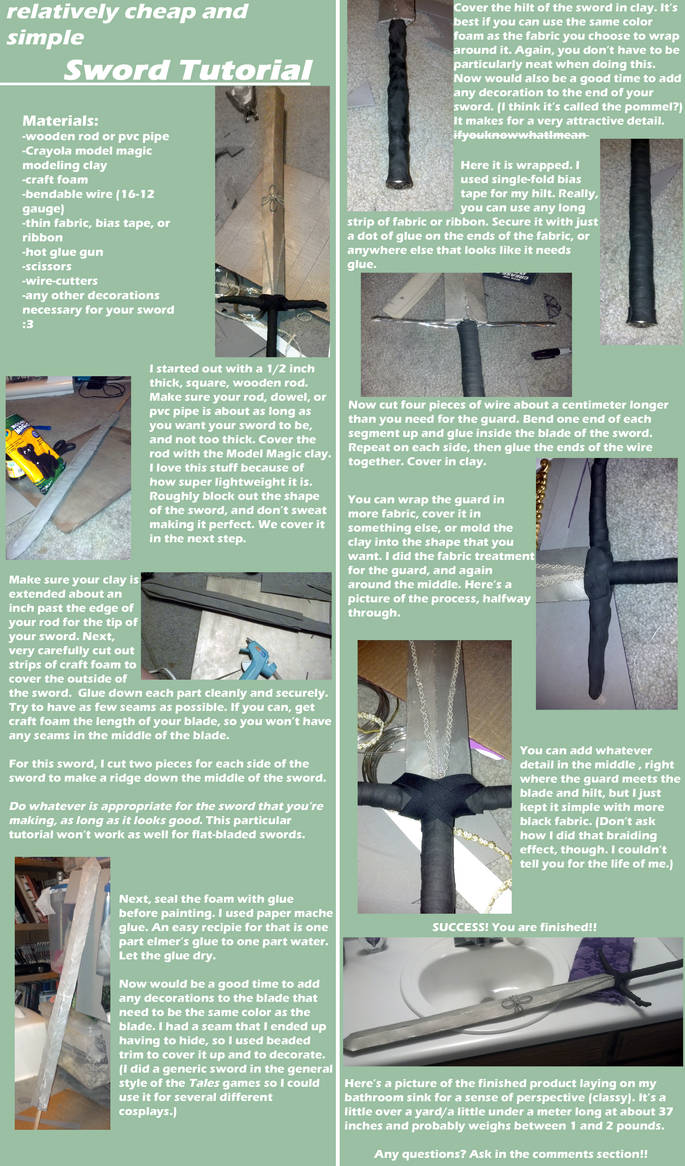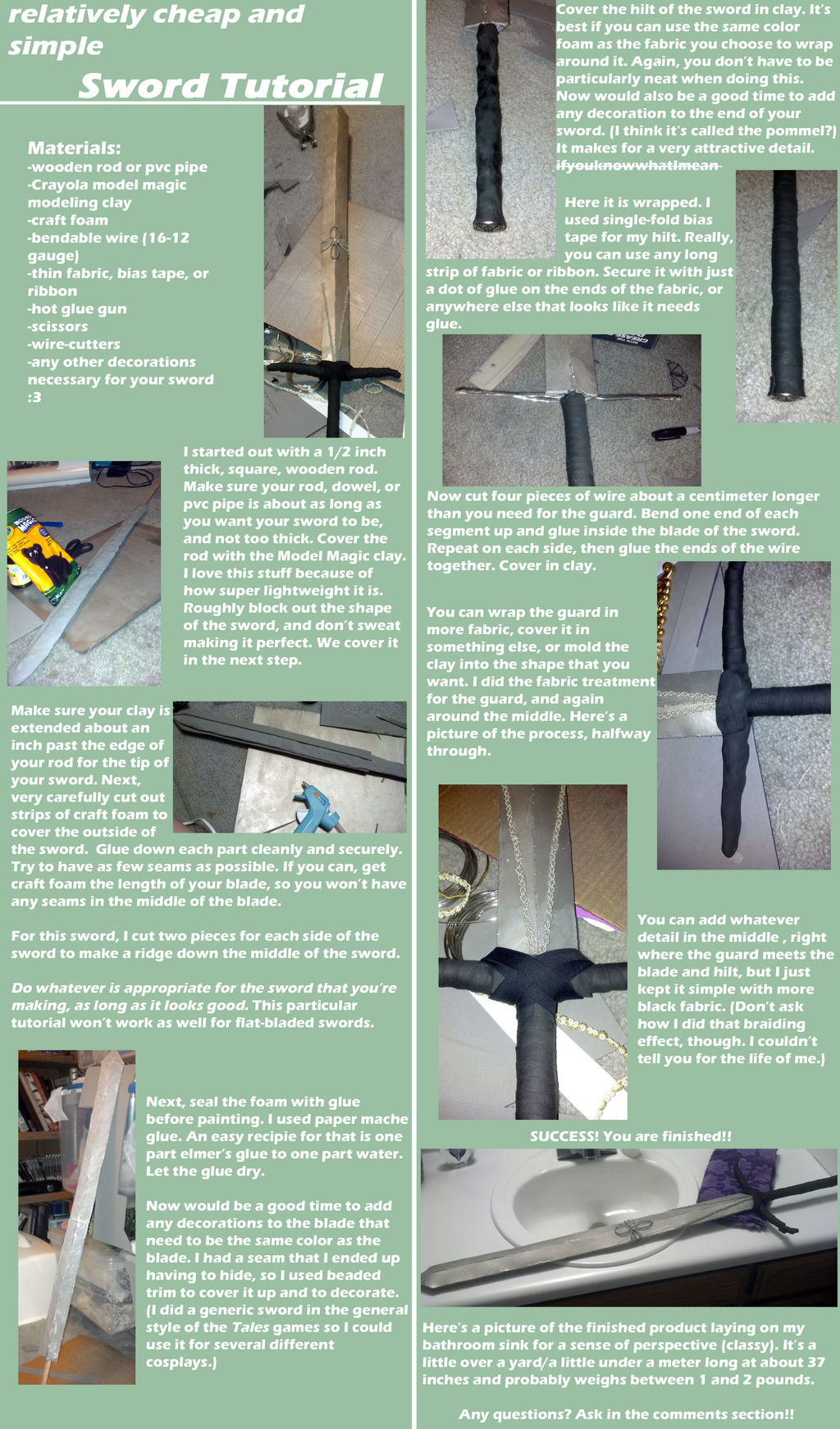 Watch
*cough cough* *forgot the part where you spray paint the sword after covering with glue* *cough*
Thanks for checking out my sword tutorial! Sorry if any of the quality is a little janked up. I used my cell phone for all of the pictures.
Hopefully most of this is pretty self-explanatory, though it's not nearly as in-depth as my last tutorial, so if you need more explanation or tips on anything, please feel free to ask! If you don't like commenting, PM's are just fine, too.
Otherwise, I hope this was at least a little helpful for some of you. There are a lot of fabulous sword tutorials on dA, but I find that a great deal of them require buying special foams or glues or involve excessive wood-cutting that would result in missing fingers in my case. You could probably finish a project like this in a weekend or less.
So all in all, good luck in your prop-making endeavors!!
Check out my facebook page!
www.facebook.com/holygrailcosp…

nice sword, what cosplay with this be for?
Reply

Thank you! I made this sword to be in a somewhat generic "Tales of" games style. I'm going to be using it for both a character from Tales of Graces and a different character from Tales of Symphonia, as well as any other character I could use it for in the future. I don't want to have to make 20 different swords for all of the characters that I cosplay.

Reply

Reply