Is it cliche that I pick Catwoman? Is she over-rated? Possibly, but there is a reason she is one of the most popular comic book females.
Catwoman aka Selina Kyle started off as a supervillainess but due to her popularity became more of an anti-heroine/ cat burglar rather than a traditional villain.
When I first read her comics in the 1990s she was wearing a skintight purple catsuit with a tail and everything.
I thought this was very sexy, but when I saw Michelle Pfeiffer's costume in Batman Returns the sexiness was taken to a whole new level.
Maybe it was my interest in Bondage, latex and general kinkiness that nothing is sexier than a girl in skintight PVC with a whip.
In The Dark Knight Rises, Anne Hathaway's Catwoman costume had become more utilitarian but she still holds strong with the whole fetish BDSM kink.
Even tho Catwoman is an adversary of Batman they have a complex love-hate relationship.
She has been one of Batman's most enduring love interests.
The New 52 has taken this to it's logical conclusion, having a steamy sex scene on top of a roof with Catwoman riding Batman's lap.
Many times Batman should take her to prison but doesn't out of his feelings for her.
You could say that Batman has been Pussy Whipped. (Pun intended)
Here is some of my favourite pictures of Catwoman from over DeviantArt. Check them out and show them love.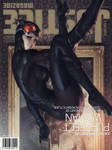 by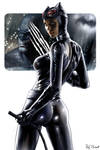 by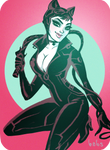 by  

:thumb362947100: by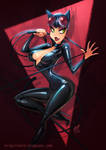 by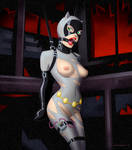 by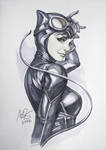 by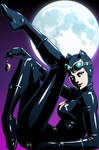 by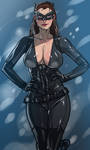 by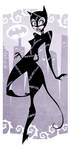 by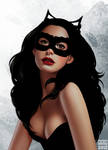 by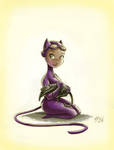 by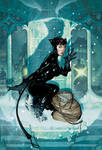 by

by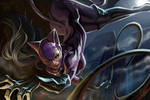 by

Leave your suggestions for 'letter D' characters in the comments.