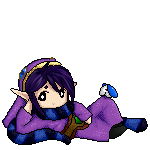 My INTERESTS:
🎨 Drawing and Crafts
🎶 Jazz
🎮 Video Games
📺 Anime
💻 Interwebs
For ZELDA fans:
Please, if you like RavioLi (RavioXLink) or A Link Between Worlds, join my fanclub! It's a fun place where we share ALBW art together

RavioLi-RavioxLink
LIFE updates:
I'm currently studying at Murdoch Uni and playing in the West Australian Youth Jazz Orchestra so life is pretty hectic. I'll be more active on here and revive my page just as soon as I get a new laptop.
Places you can find me (that I actually use)
* tumblr (aussiekirkland)
* instagram (abcdee29)
* Add me on Miitomo:
-> aussiekirkland on Twitter
-> Deetomo Miitomo on Facebook
-> Email me at deemoore97@mail.com
* 3ds Friend Code: 2595 - 4458 - 5208
* Switch Friend Code:
:thumb389776521::thumb389776521::thumb389776521::thumb389776521: