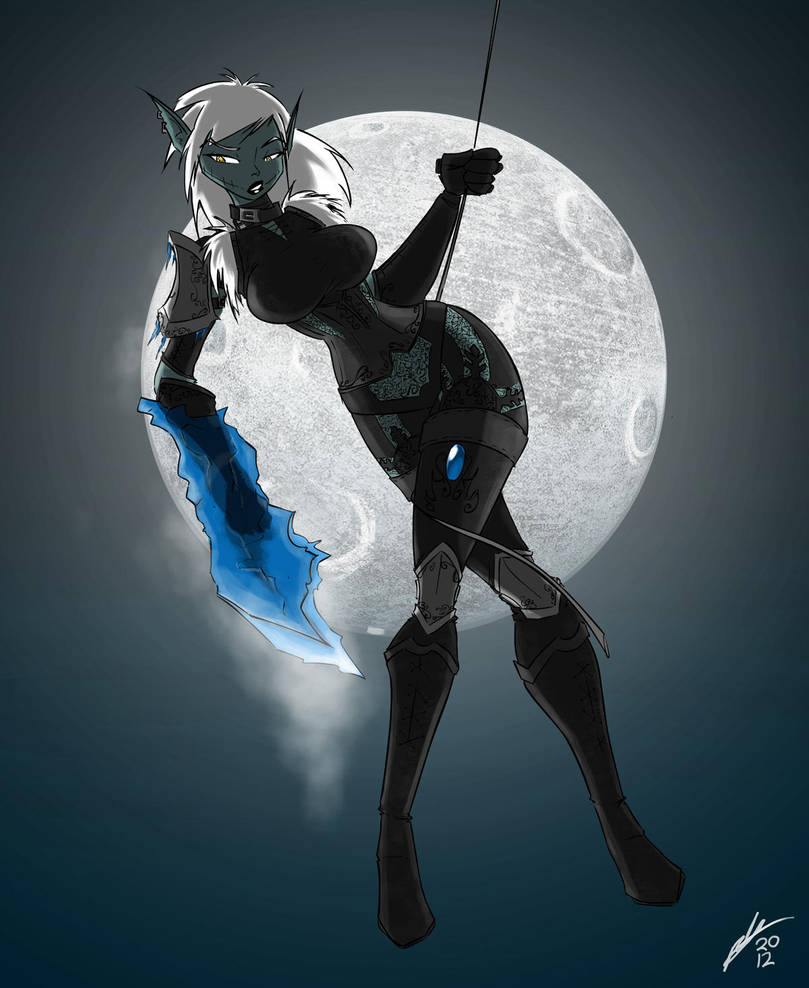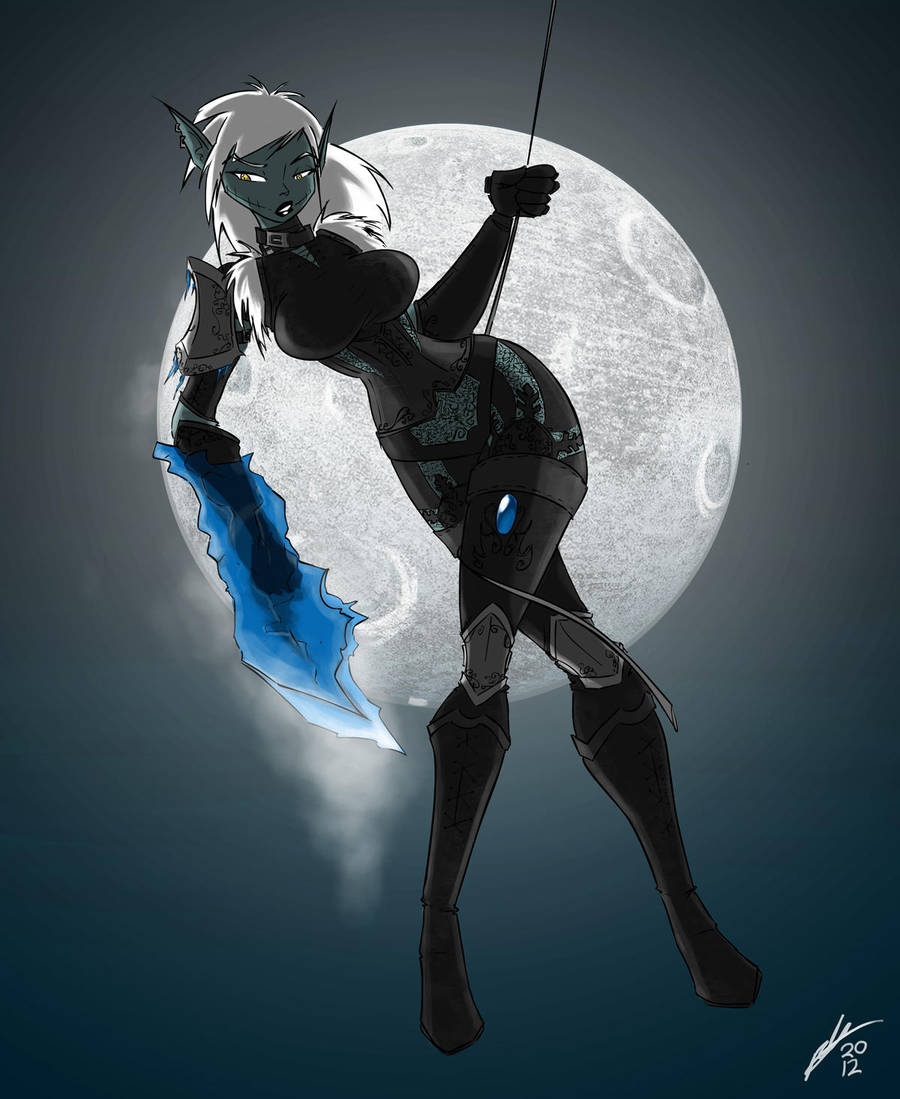 Watch
"Life and Death are the two sides of the same coin, pup. As is everything else. This can be seen in life's immutable nature and relationship to water. Liquid water brings life to lifelessness. Life cannot exist without it. Ice brings death in its purest, cleanest form. Ice starves beasts, chokes forests, kills green, even split rock. It clings to the sides of mountains, depriving them of life's touch. If there is one form of magic you must control, one force an assassin must master outside of the shadows, it is that of frost. Keep these words close to heart as any true knife: to command ice and frost is to command death itself... no truer instrument of assassination exists.
---
Roll: Female, Assassin, Melee, Dark Elf, Ice
Name: Elisef "Happy Eli" Excellion
Elisef is a legend in the thief-dens, murder-cults and assassination guilds across the lands. Mainly because of her control over ice and cold allow her to create weapons that can slice, bludgeon or explode her victims in a blizzard of red sleet and gore without leaving any weapon or evidence. The only thing she made ever leave behind is a puddle were a former weapon lied and a body. The only equipment she feels the need to bring with her is a rope. Frost and an unnatural level of dexterity is all else she needs.
Like all legends, much of her story is shrouded by alcoholic boasting and half-truths as Elisef would rather keep it in that form. Some say she was born a slave, then made as a prostitute as she matured. She quickly learned that a dead customer can possibly pay more than a living one, and that the pimps' wrath was dulled as soon as a knife was sticking out of their throats. The other credible story is that she was the daughter of a governor, whose father foolishly hired a spy masquerading as a wizard to teach her magic. Eli found out that lump of ice applied to the back of a head was far more satisfying than flinging a fireball across a field. Her dead father's money soon ran out and so she began her journey of silent, cold slaughter.
There are many more tales, far more than there is parchment and ink to write with about 'Happy Eli'. No doubt the truth will remain an enigma... which Eli would not have it any other way. She learned long ago that despite what her forgotten mentor told her, truth is a much deadlier weapon than any knife or frost.
---
A Daily Hero challenge that I took up from these guys.


Reply

I love the idea of the ice being her weapon <33 very creative!
Reply

Good. Not a lot of ways to add "ice" and "melee" is there.
Reply

Pimps wrath disappears with a knife in his throat? What a concept.
Reply

Yes, imagine. People stop working when pieces of metal are stuck into their body, severing veins and rupturing organs. Who knew?
Reply

A friend of mine says "guns don't kill people, gaping holes in vital organs kill people." What, now you're telling me that knives can produce the same effects? My world is coming apart. Oh well, at least my organs aren't doing likewise.
Reply

You could always use said knives to cut gaping holes out of their organs. Just a thought. You shouldn't be so limited in your thinking of ways to make widows and orphans.
Reply

Widows? Orphans? That implies survivors. Who said anything about leaving survivors? It also implies discriminatory practices against the young and women. If you're going to be a killer, or anything else for that matter, at least have the professionalism to be equal opportunity in your practices.
Reply

I was wondering what the fates might roll up for you.
And I love the fact that you made her look sexy without flaunting much flesh.
Looking cool Ozu


Reply

If you live in a very hot country and by the beach no less, you very soon realise that the human body just isn't as fascinating when it is mostly naked. Sexy maybe, but why stop at bikinis when there is a whole BODY to accessorize and fetishize!

I am a very strange man.
Reply

Hot hot hot hot hot hot hot hot hot :3
Reply