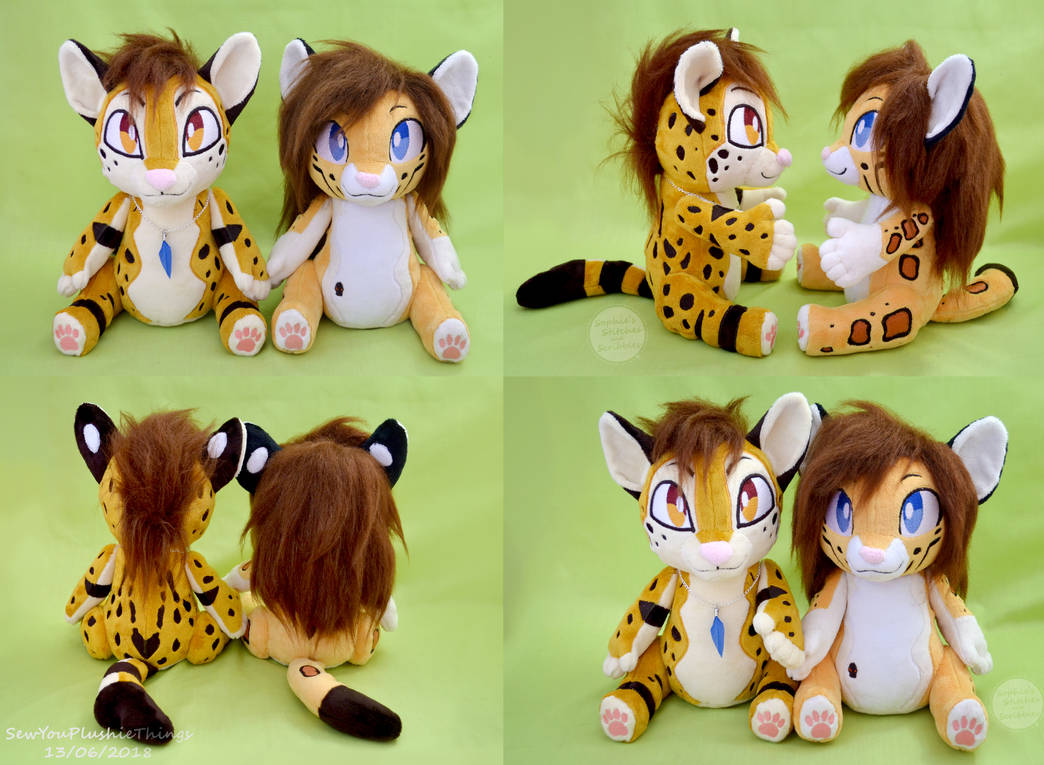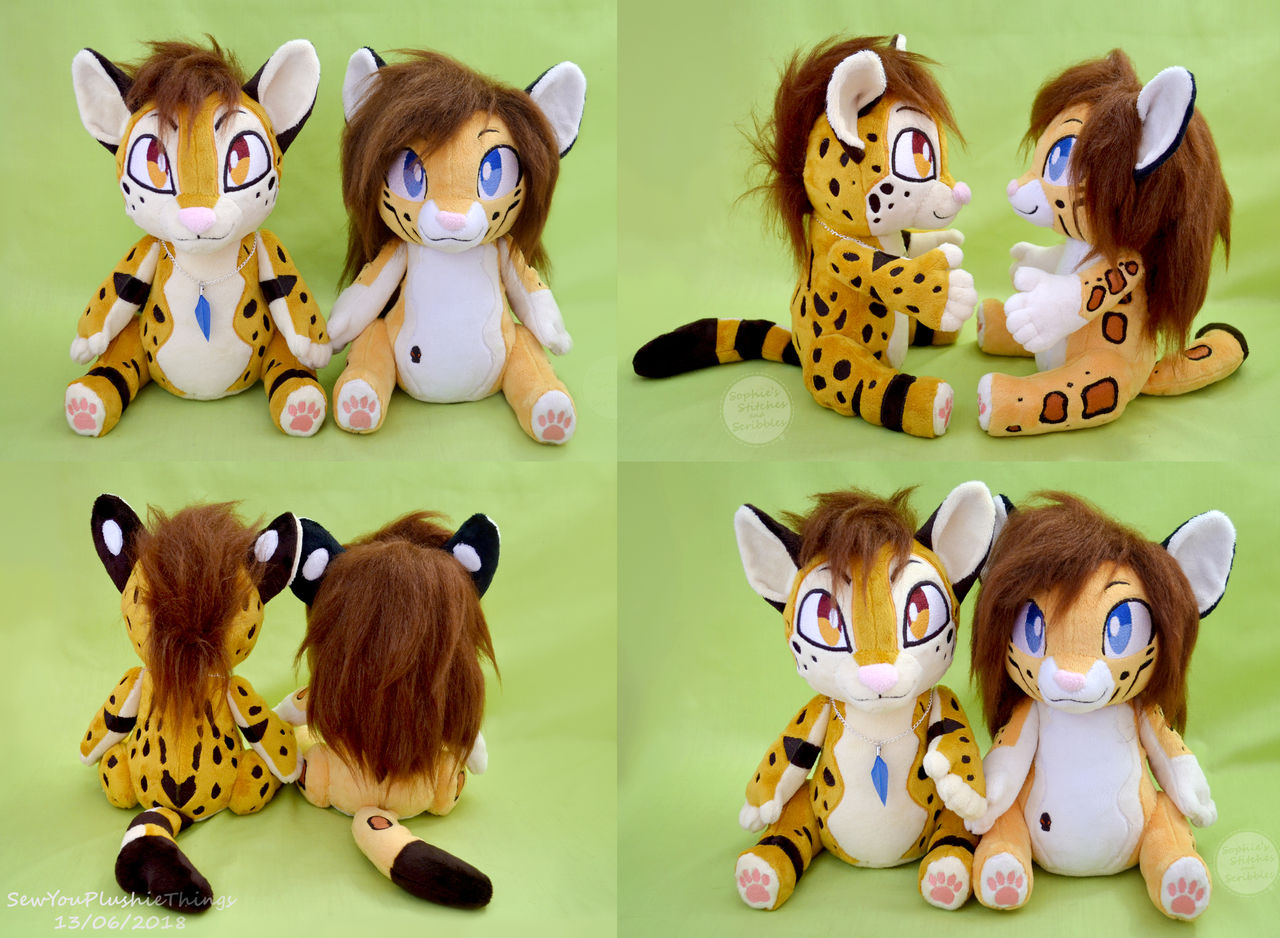 Excited to share this cute couple set, I hope you all like them! Both measure roughly 30cm/11inch tall. Some new challenges this time:

The most embroidered markings on a plush (so far!).

Faux fur hair. I think this is the first time I've properly used it for hair. I used long pile fur and styled it into place.

Jewellery. Pommy has a blue feather necklace, so that's a new thing I got to experiment with!

Rotating arm joints. This actually ended up being quicker than stitching them on by hand.
More pictures:
www.facebook.com/SewYouPlushie…
Find me on:
Facebook:
www.facebook.com/SewYouPlushie…
Etsy:
www.etsy.com/uk/shop/SewYouPlu…
Tumblr:
sewyouplushiethings.tumblr.com…
Instagram: sewyouplushiethings
Twitter:
twitter.com/SophiesStitches
Commission info can be found on my DA profile page.