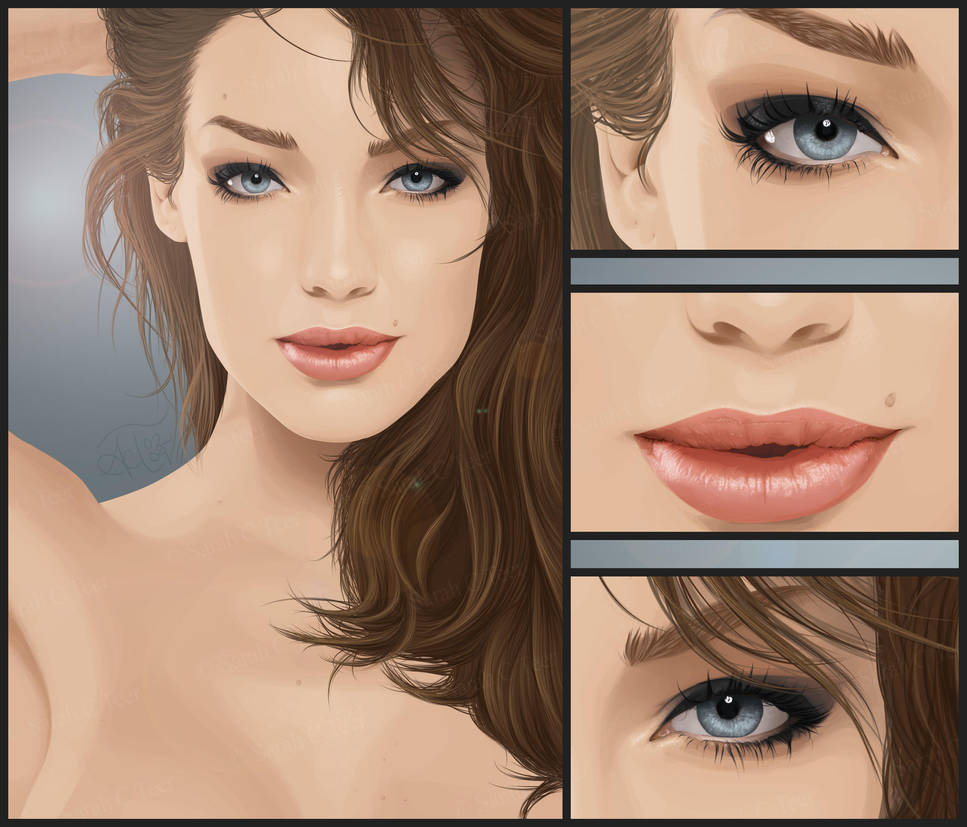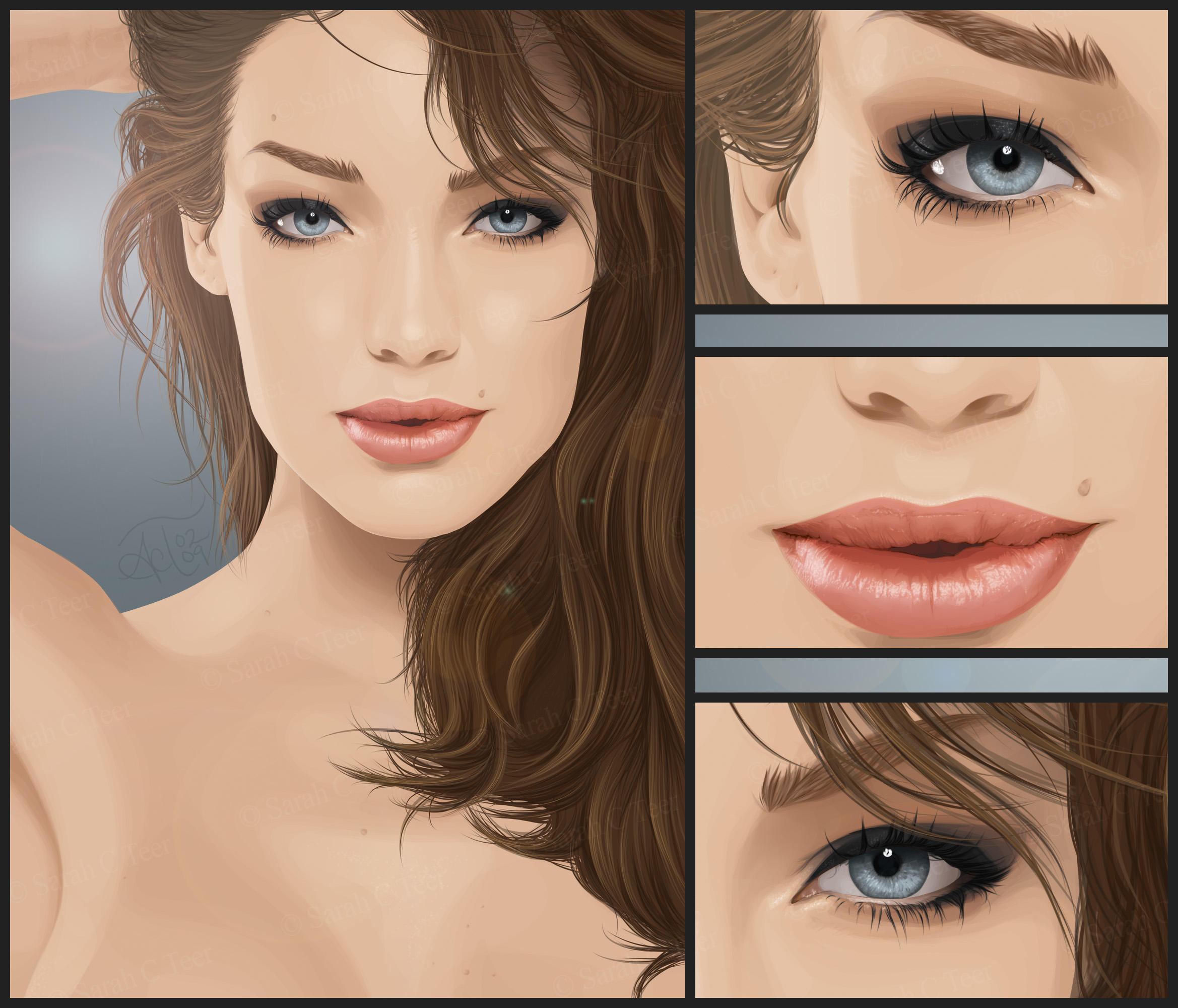 Watch
In February, I was lucky enough to be contacted by Advanced Photoshop UK Magazine (www.advancedphotoshop.co.uk) in regards to making a tutorial about vexel art.

Now, not only what I terribly excited about this because it would be my first freelance job, but more importantly it will be (to my knowledge) the first ever occurrence of not only vexel art being published in a magazine, but a vexel art tutorial being published.

This is HUGE guys! Huge!

This would be the vexel I created for that specific tutorial. It's a six page spread, as well as featured on the cover, so I'm pretty excited!

To anyone in the UK - GO AND BUY THE MAGAZINE! If you're not in the UK, you can order it online, or if you're lucky enough to have it sold in your country, definitely wait for it to appear on your shelves.

OMFG THE VEXEL COMMUNITY IS GOING PLACES. I'm so unbelievably happy.


Yes, the file size is huge. The full-body is HALF the size of what it was when I was making it - the snippets are previews of the full size. It was created in PhotoshopCS3 over a period of about a week, and my computer really disliked me by the time I was done. It's several hundred layers, and considering the size of each layer, I guess you can understand why my iMac wanted to explode by the time I was done.

I apologise for the watermark. I'm lucky to be able to share this with you to start with, I really don't want people going around and stealing my work, especially because it's not just done for the fun of it.
Daily Deviation
Given 2009-07-28
"
I think it's absolutely fantastic that this deviant has not only gotten published in a UK magazine with a tutorial accompanying this piece... but it also made the front cover of the magazine!
"
-ChewedKandi
Dreaming of Revelry
by *
Sewwy
(
Suggested by ChewedKandi and Featured by PurpelBlur
)
First let me start by congratulating you on your publish!
I spent a LONG time staring at this piece, the eys drew me in and kept me there (I have a thing for eyes.) When I finally managed to pull myself away and noticed the detail that went into this piece, I was more than amazed.
The skin colouring is spot on, the shadows fall just right, but that was far outweighed by the detail in the hair and lashes, the clumps in the lashes, give this piece a life of its own, and you feel as if she will step off the screen. She looks like she was modelled on a real person, nice facial structure, lovely skin & hair, and beautiful eyes.
All in All a wonderful piece that deserves the acknowledgement you obviously got.
The Artist thought this was FAIR
55 out of 59 deviants thought this was fair.
Well the only piece I feel would be right to critique would be your most recent vexel.
When I first saw this, I'm not afraid to admit it... I think I left a wet patch, my whole body pulsated and I got little bits of pleasure in places I never knew existed.
First, second and third glances at this and you are struck in awe... the craftmanship is amazing... technique wise it's near on a masterpiece.
The skin is so smooth but still shows the shapes used... the eyes are so piercing and you've added a lot of care into each one to make them sparkle like a lake on a crystal clear dawn.
The hair... did I tell you how much I love the hair? I'm sure I have done before Sarah. Hair is something I love looking at and there is obvious that a great deal of love and care has went into this.
But lets be honest, you want to know how you could improve... and I can tell you I've sat here scratching my right tit on things.
Skin isn't one tone... although the skin is near on perfect and flawless, I think with the level of realism you're pushing, I think in your next realistic vexel you could try adding maybe some subtle grey areas to the corners of the eyes... maybe a little red near the nose... maybe some blush to bring out the cheek bones.
The lips which frankly are possibly the best lips I've ever seen on a realism vexel are amazing... they floored me... seriously, all this time since you uploaded this, I'm still trying to pick my jaw off the floor... I think the edges of the lips that meet the skin could be a little more softer... maybe if you duplicated the layer and made it a little bigger and lowered the opacity around it to soften that edge... just something small like that.
You're one of my favourite vexel artists and one of my best friends online and I know I can say this without you being in a mood with me... you're a highly creative and skillful artist... although this was done for a magazine and you were showing off to the world the vexel genre... I think I'd be at the front of the cue of all your adoring fans to see you starting to add modifications to your portraits - adding that little bit extra flare.
In closing, even though I've written out some things to tackle in your next, I have to say out of all the vexels/vectors I've critiqued, this has been my favourite... out of all the vexels I've ever seen... this has been my favourite. You've not only set a high bar for yourself but other artists in the genre.
Love ya cunt nugget

The Artist thought this was FAIR
16 out of 16 deviants thought this was fair.