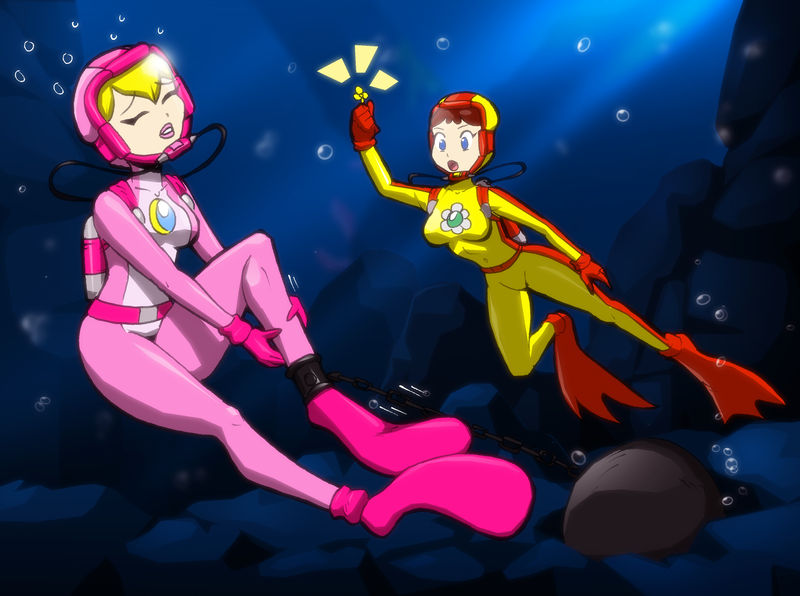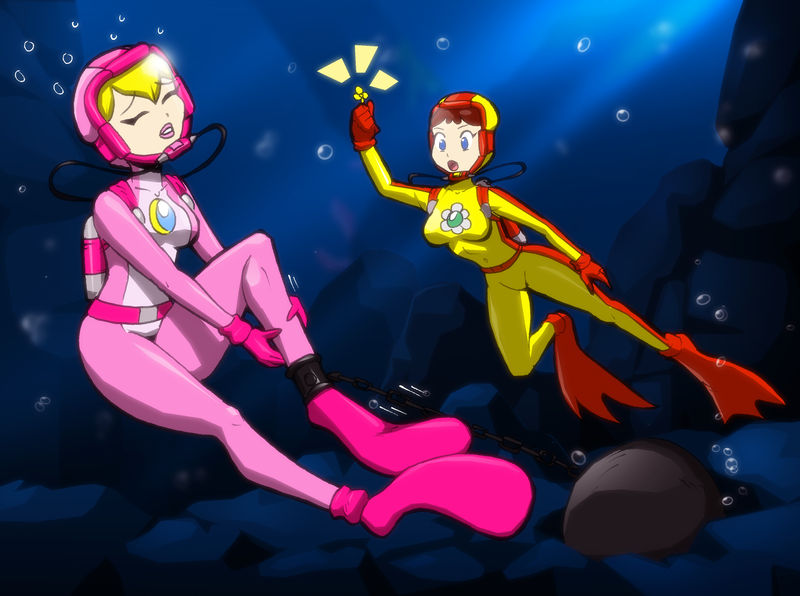 Watch
Commission for
Though our princess ISN'T in another castle, she IS in another unfortunate predicament that she cannot escape on her own. Peach and Daisy had a run in with Kamek, which magically placed that ball an chain onto Peach's ankle and dropped her into the sea (at least it was just a regular ball n' chain and not a chain chomp). Luckily, she had her scuba gear on at the time. So, she wasn't in immediate danger.
However, it was only a matter of time before she runs out of air. Kamek, however, was bein' somewhat generous... though makin' a game out of the situation. He magically showed Daisy a key before it disappears into thin air. Afterwards, he explained to Daisy that it's somewhere on the ocean floor and will have to find it in order to save Peach. Without hesitation, Daisy dives in for the key. Kamek leaves the rest to fate, while hidin' the fact that this was just to buy a bit of time for somethin' more sinister.

Long story short, Daisy finds the key just when Peach's take is about to hit E. This just goes to show that havin' a divin' buddy is always the way to go.

Characters (C) under Nintendo