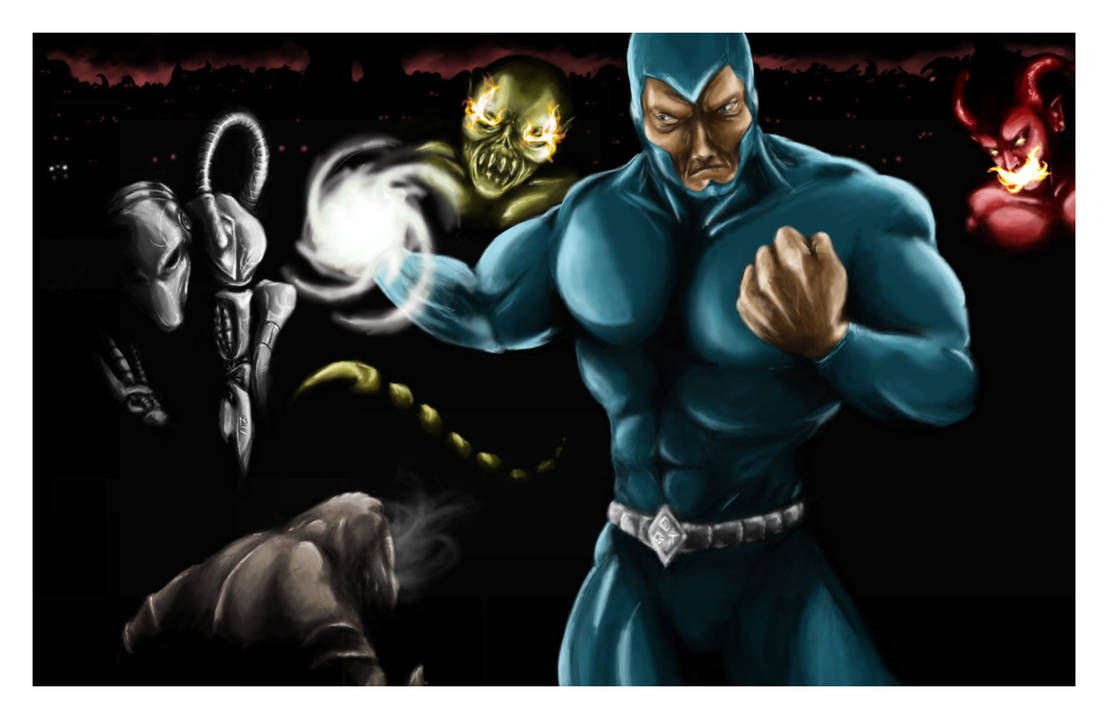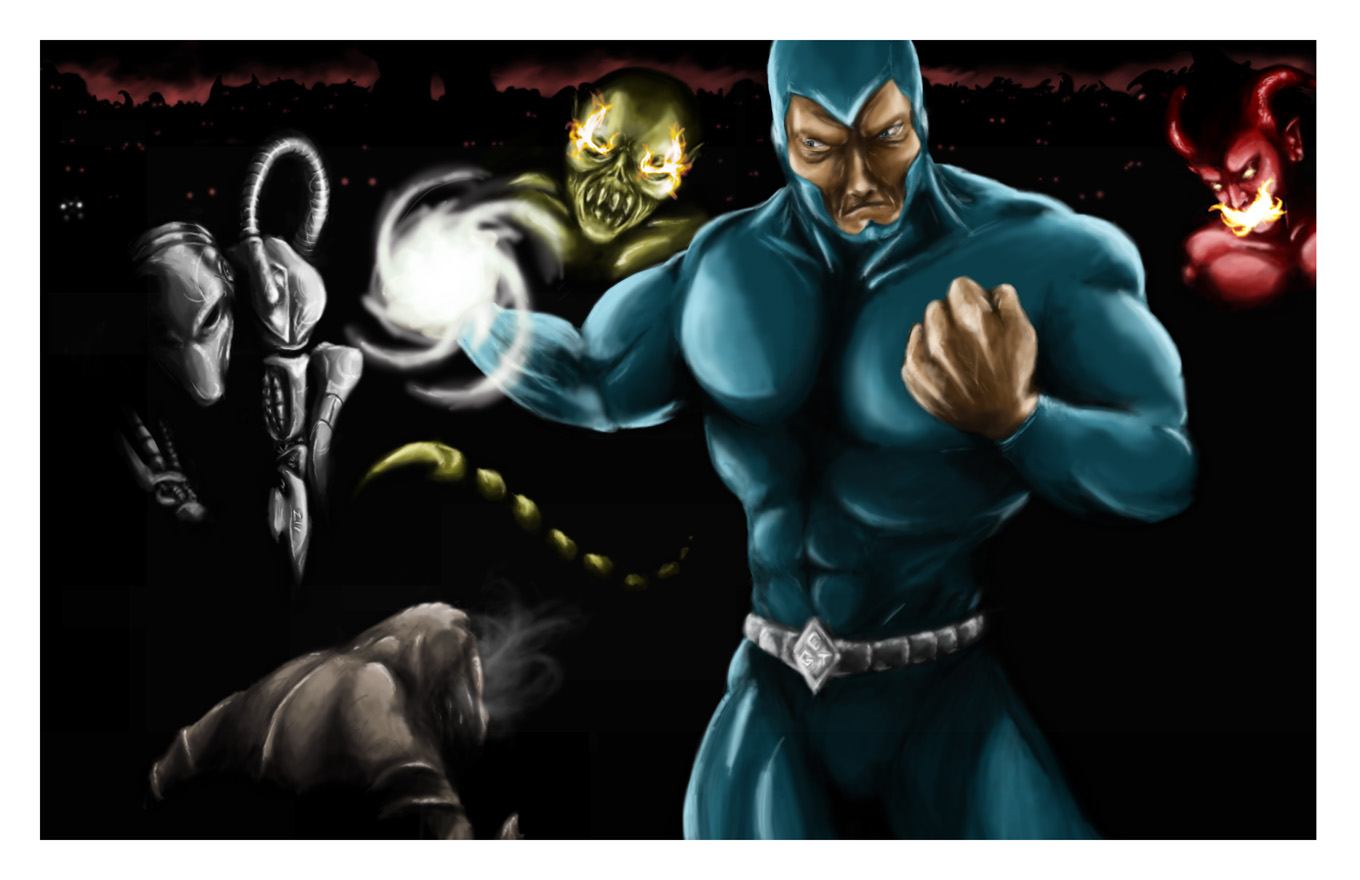 Watch
My final project for CGT211.
I was going to leave the linart in or redo it, but it looked like crap so I redid it all to look somewhat better.
I think it all looks alright except for the superhero guy in the middle. His face looks screwy.
Painted in photoshop with my tablet.
EDIT:
Decided to show my references of my own drawings

the robot at the left:
[link]
the fire-eyed demon:
[link]
the flame-mouthed daemon:
[link]
the hellhound at the bottom:
[link]