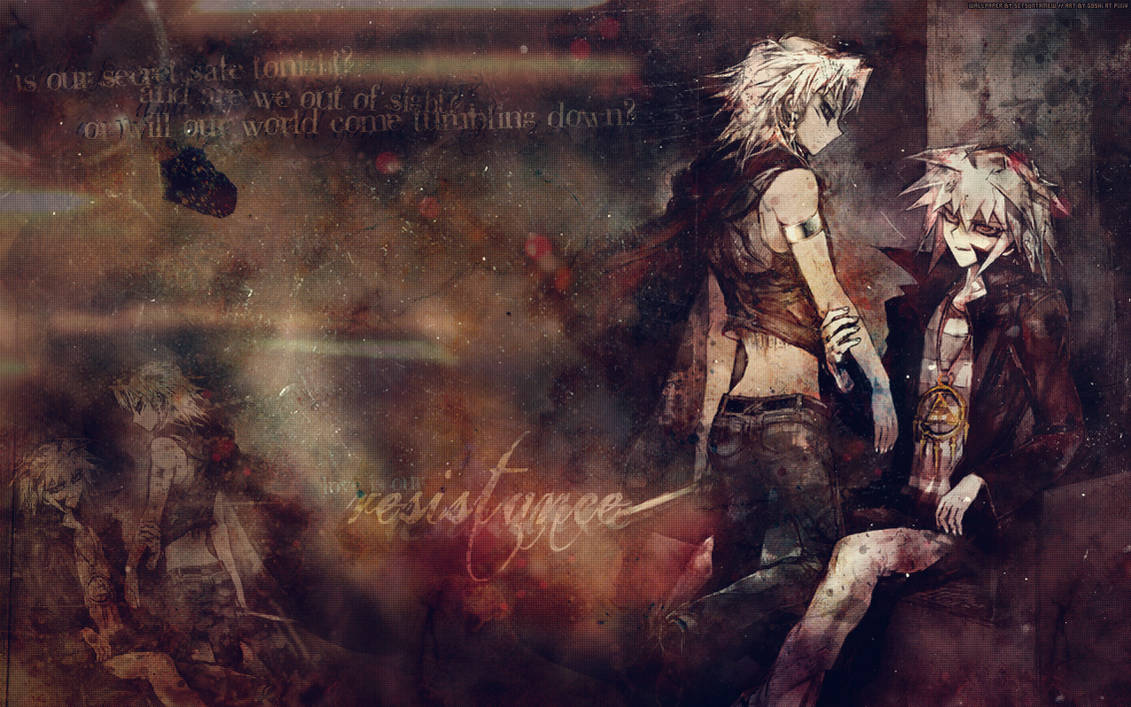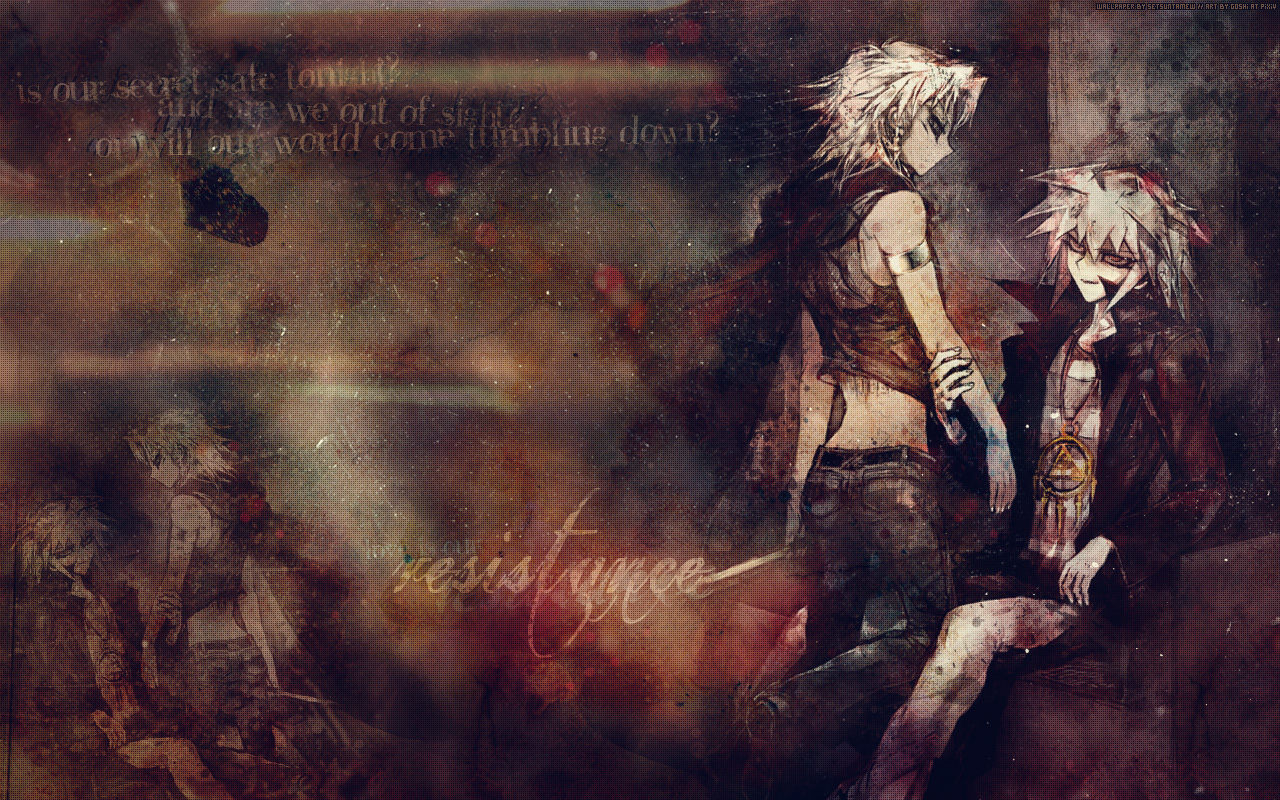 Watch
Okay, story behind this:
Yesterday I wanted to kill my laptop because I HATE VISTA WITH A PASSION. And realized that I could get a student rate on the upgrade to 7. So I started downloading it
Today I am in heaven. I <3 Windows 7. And I was like, oh, to celebrate, I will have a thiefshipping wallpaper, because I love Malik & Bakura. To which I realized I didn't have one.
So I made one.
I <3 Photoshop CS2, it's been my lover, I mean, graphics program of choice since 2005.
Art by
goshi on pixiv
Textures/brushes from all over the place; I've had a lot of this stuff from before 2002, so I've lost some credits along the way D:
Lyrics from Resistance by Muse, part of my SOMEDAY TO BE COMPLETED thiefshipping fanmix.
DOWNLOAD FOR THE FULLSIZE VERSION YOU GUYS!!
PLEASE do not repost this anywhere without my permission
and
credit, okay? Just ask; I don't bite! ...much.
so yeah, this is what I do when not cosplaying XD