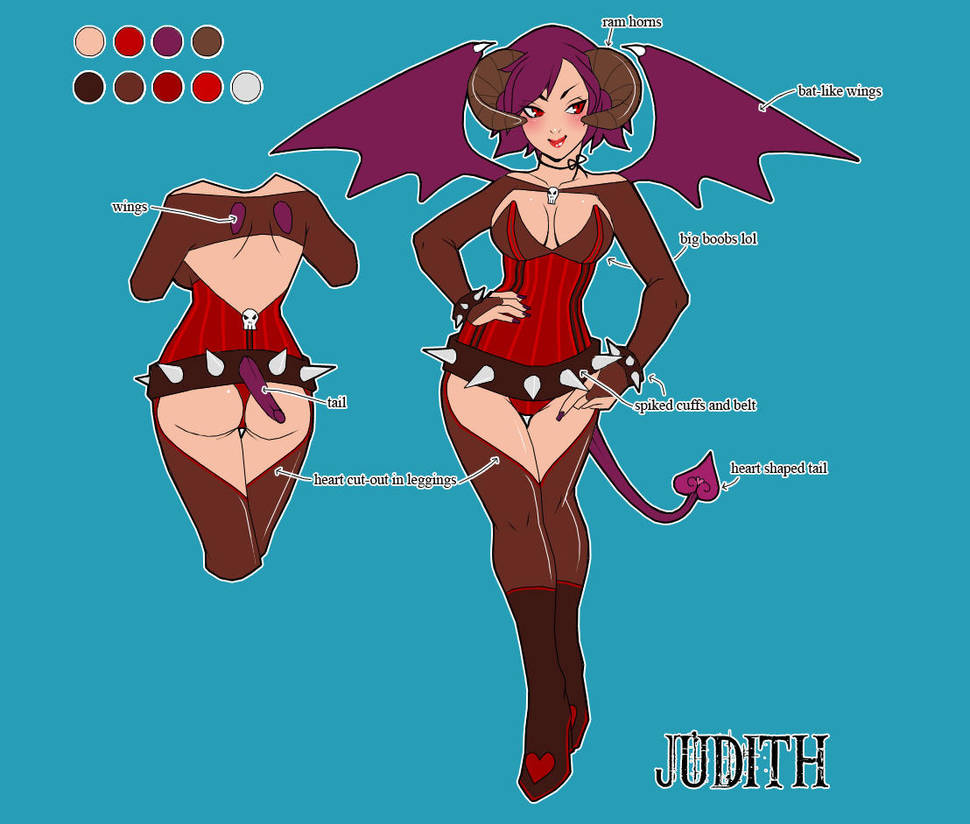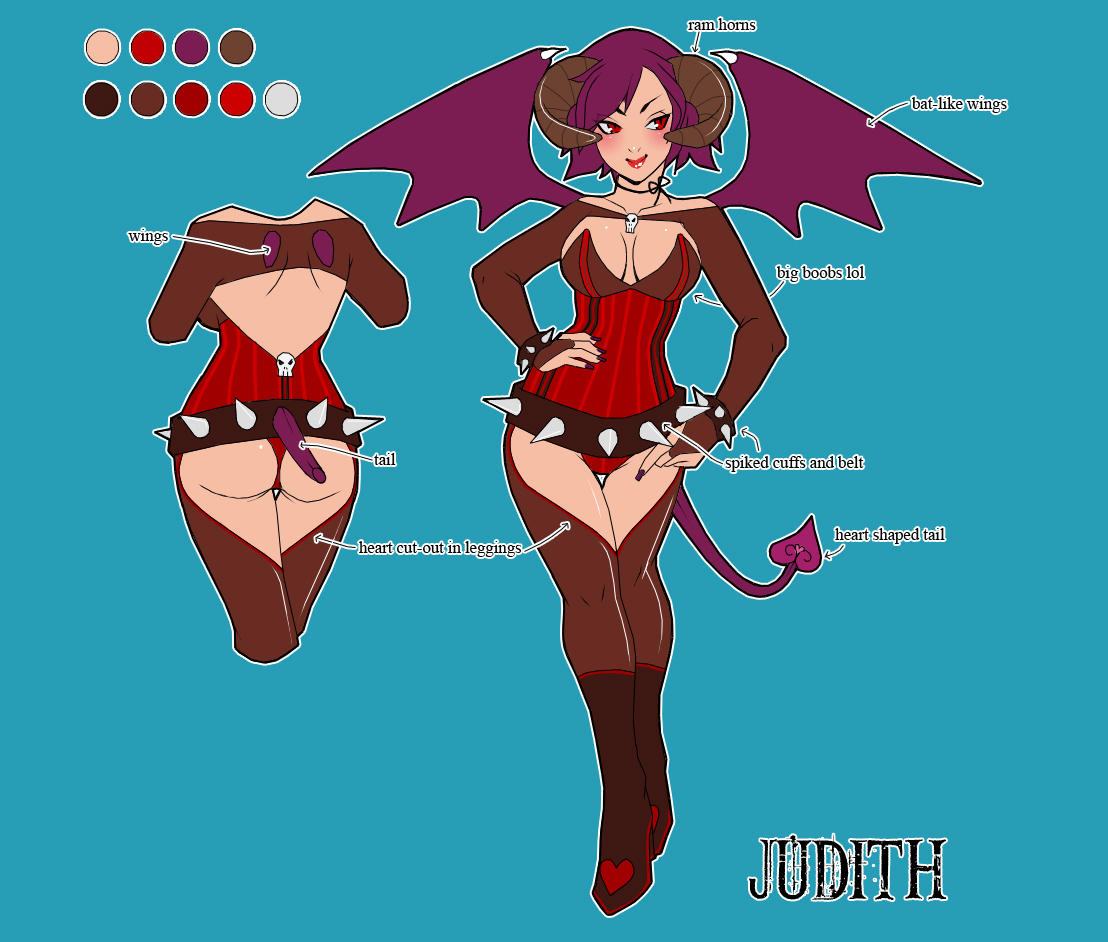 I had a little time after workimg on commissions to pump out another. XD I bet you are getting pretty sick of me by now since I NEVER submit this much! XD But since they all are going to have the same essential pose and no shading is involved; they are easy to make.
Also, she is already a pre-existing character of mine so, even easier. Just never drawn her full-body before.
She is my succubus character:
[link]
I made a few changes. Like, her spikes weren't nearly as large but It seems that with fighting games, over-exaggerated is the way to go. lol. Also, I had never given her a name till now. Mostly b/c I couldnt think of one I liked. I was drawing and "Judith" by A Perfect Circle played on my playlist and I was like "that'll work."