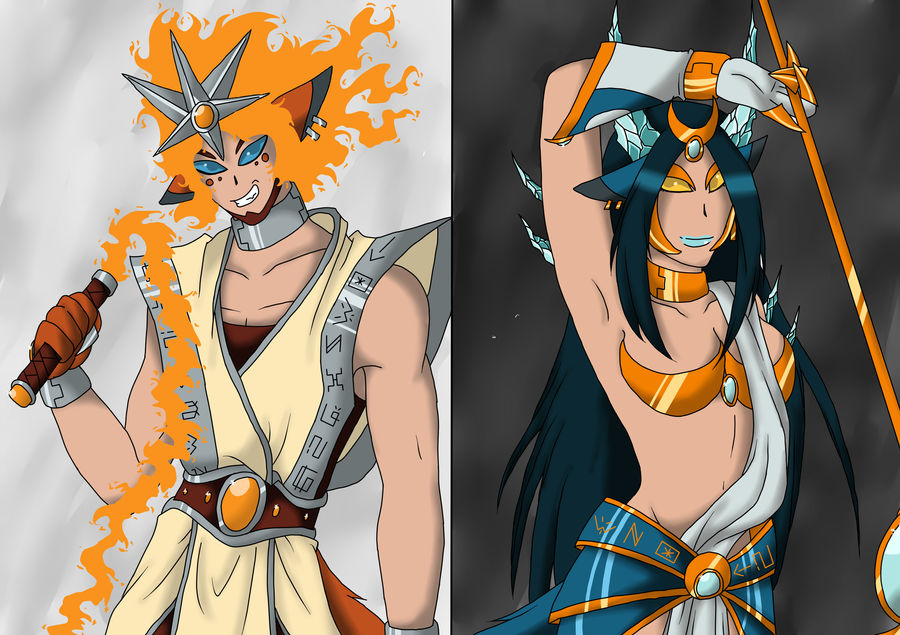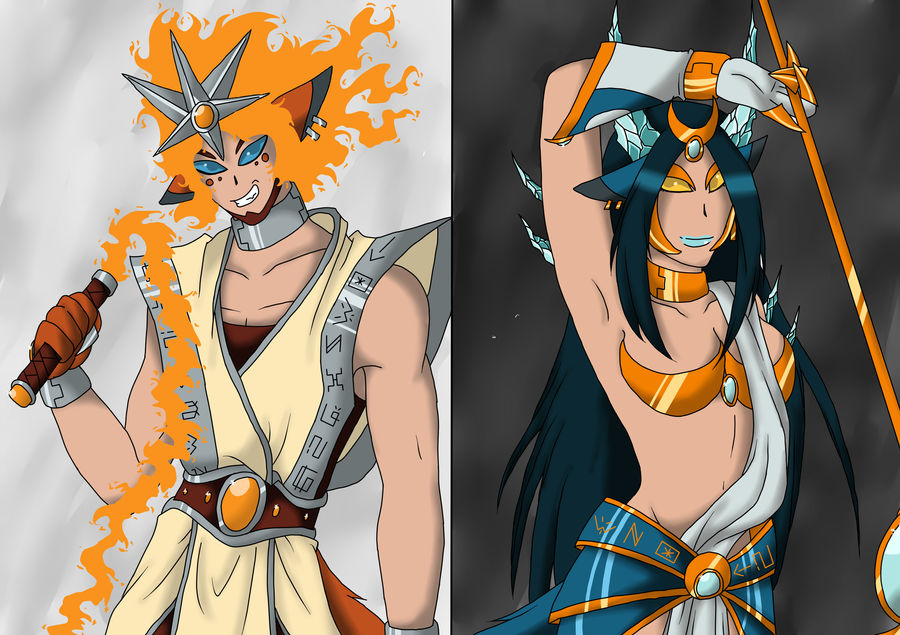 Watch
Oh yeaaaa! Fanart time! I knew right from the start that I would make art of the Mega forms from the

series.
The first batch up is with the wolf twins. Heliomon (Skollmon) from Team White and Selenemon (Hatimon) from Team Black. They have to me two of my favs. I love the wolf twins and their tamers~
The other megas will follow up, no worries!
Digimon Reboot (c)



Heliomon and Selenemon (c)

Art (c) Me.

Waaaah, beautiful!! x3
I love,
love
Heliomon's smug face hahaha, and the way you posed Selenemon

They both look so epic! Heliomon's flames are so nice *o* And like with Ymirmon, you pulled off that ice wonderfully~!

Reply

very cool and great job too.
Reply

Very well done!! Love it!
Reply

One word: EPIC!

Reply

One word: GORGEOUS.
Heliomon looks perfect, so cocky and sure of himself, it's honestly right for his personality. And Selenemon is beautiful! I adore her icicles and Heliomon's flame hair and whip~
And the fact you have so many of the little details!

Can't wait to see the others!

Reply

Heeee thank you very much! I'm very glad you like it <3 All the megas from reboot are stunning

Reply

Wow! You did a good job on this :03
Reply