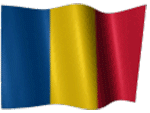 Tomorrow will never be like today...
Current Residence: Somewhere on the Earth
Favourite genre of music: Clasic music,rock. pop.
Favourite photographer: Human eye.
Favourite style of art: Italian and Chinese art.
Favourite cartoon character: Aristocratic Cats.
Personal Quote: A think of beauty is a joy forever,it loveliness increase, and it will never pass into nothingness.
Favourite Visual Artist
Michelangelo Buonarroti
Favourite Movies
Scent of a Woman, The Painted Veil, Meet Joe Black.
Favourite Bands / Musical Artists
Queen,Luciano Pavarotti
Favourite Writers
Percy B. Shelley, Balzac, Mircea Eliade
Other Interests
Flowers, clasic music, stamps,literature and Michelangelo Buonarroti.