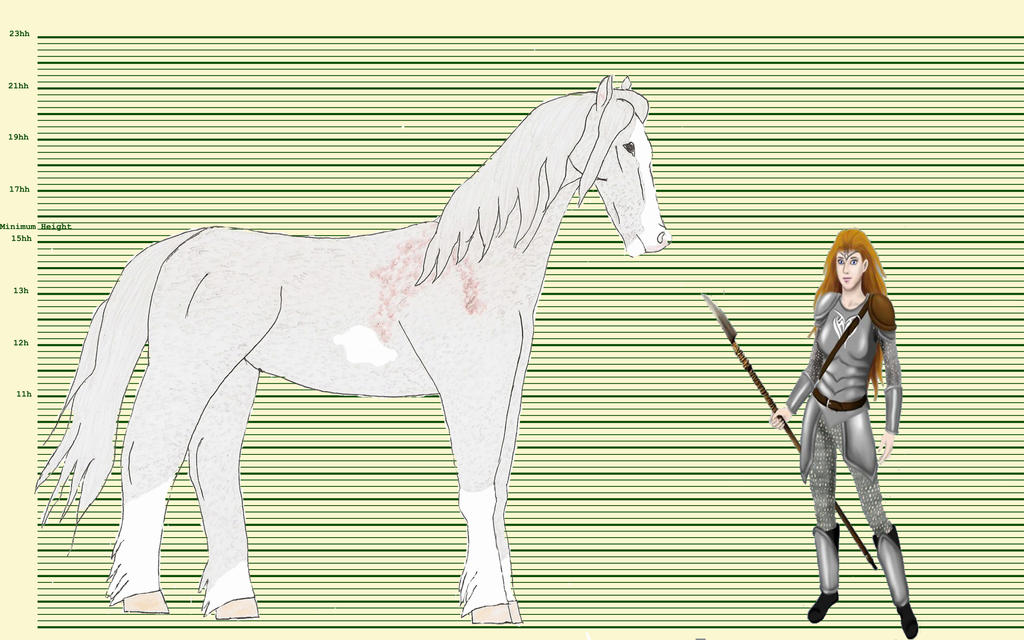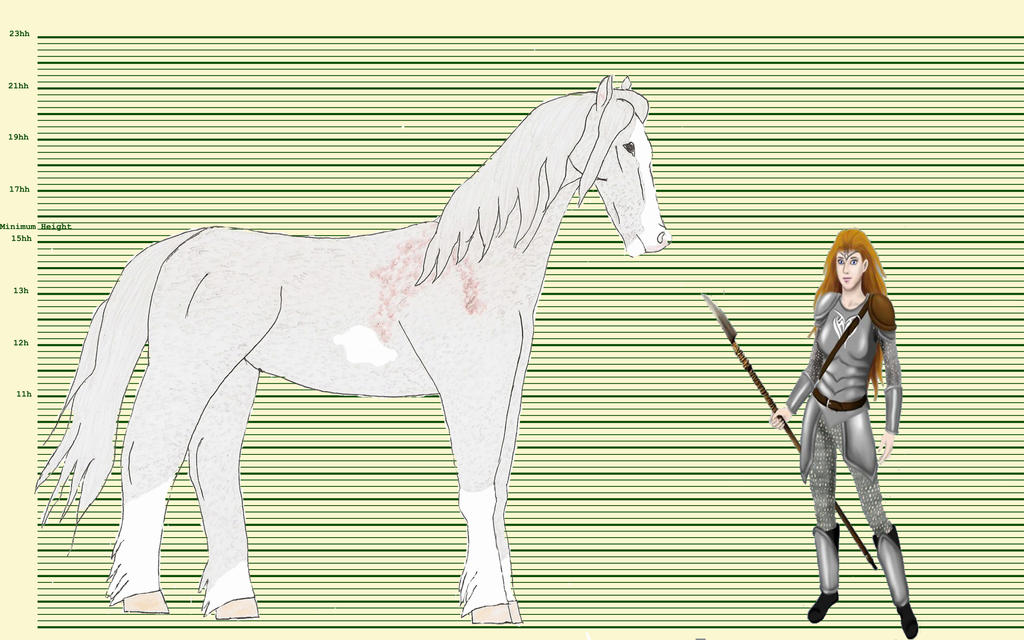 Watch
Okay, this was a pain in the tail. And it taught me just how big jousting horses are. Deana, my stable owner, is slightly taller than me, at 5' 2", which a I didn't realize is 15.2 hands.. so nearly all of her horses are taller at the withers than the top of her head. I gotta get that girl a stool.
Add to the pain of resizing the fact that Fata Morgana's ref is traditional, and didn't take at all well to copy-paste, and it took me over an hour to do this. Thank heavens I was able to use a creator
[link]
to make a standing ref of Deana(my ref is seated), or I'd have been here until after dark, and I still need to cook for a pot luck for work, and grocery shop, and do paperwork for work.
Height scale for this

LAST CALL - WTS Summer Joust Sign-UpRunning: May 3 - July 28
Event Type: Single Class
Class/Classes: Jousting
Restrictions: Draft Only; Height Requirement 15HH
Keep an eye on the rules, everything is being updated constantly to provide the most complete information possible.
If you mess up and trip over a rule I WILL tell you and give you time to fix it!
Everyone seemed to have a grand time at last year's Summer Jousting Tournament, so here it is again folks! Or at least the pre-registration for it. Anyone willing to donate prizes, judge or offer horses for lease please send a PM with Joust Prize, Joust Judge or Joust Leasers as the title.


Accepting Entrants March 29 - April 26


 Registration is closing in one week 


Current List of Participants
Fantasy draft breeds and draft-crosses are welcome as long as the height requirement is met!
#Nordanners, :devB