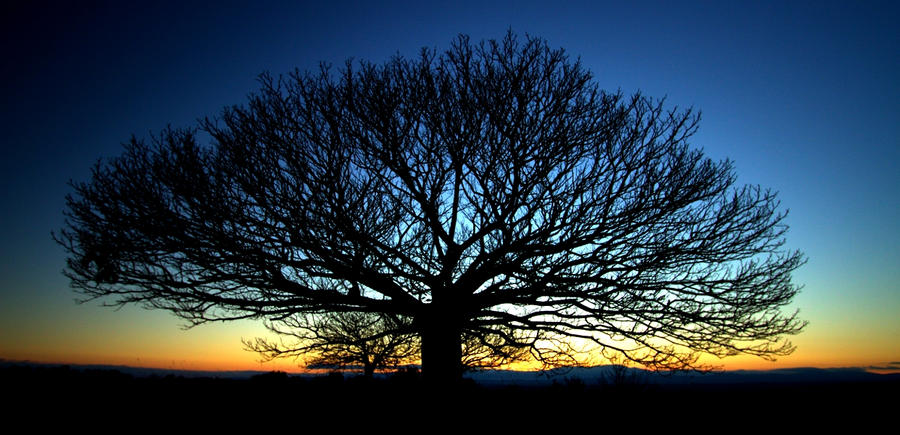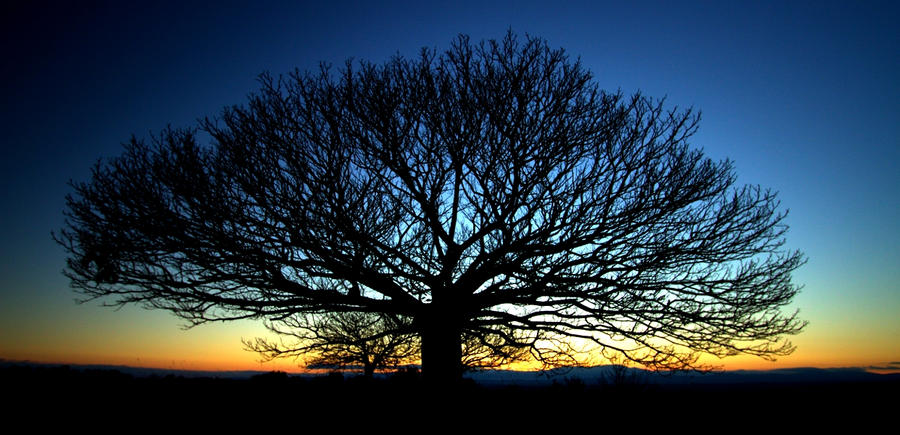 A pesar de ser un encuadre evidente, creo que es efectivo. Especialmente me gusta el contraste que has logrado entre azules y naranjas. Quizás habría forzado un poco más el punto de vista tirándome al suelo y buscando un punto más bajo, para potenciar el cielo y restar importancia al suelo, ya que la propia forma del árbol le da estabilidad a la foto, pero claro, hay que estar allí y pensar rápido porque esas luces duran unos segundos...

Buen trabajo, me gusta (que al final es la opinión más natural, sin tecnicismos).

Un saludo muchacho, nos vemos tomando algo y hablando de las fotos en persona.
The Artist thought this was FAIR
1 out of 1 deviants thought this was fair.

Es como el árbol de la vida. Me trasmite sensaciones muy variadas. De vida, de muerte...

¿hace mucho que no publicas ninguna foto? Bueno vale... Lo sé... estamos a tope!!!!

pero Surya Namaskara podías subirlo. Acuérdate del buen resultado que tuvo el video de Miguel Hernández.

besines wapo
Reply

Reply

Reply