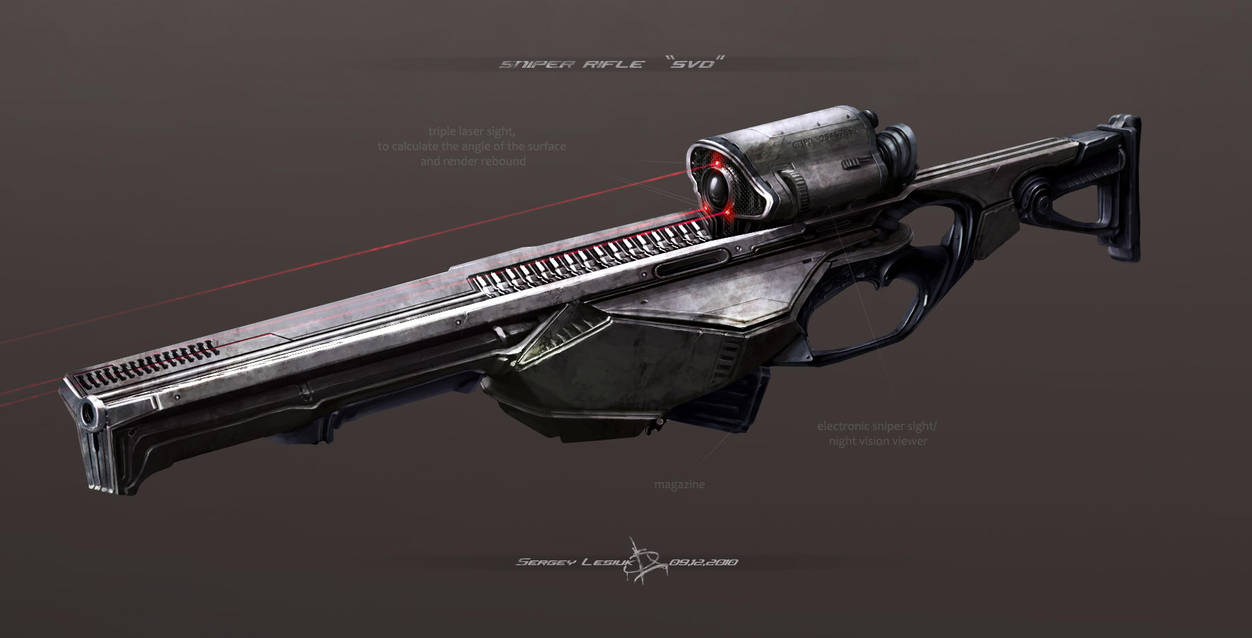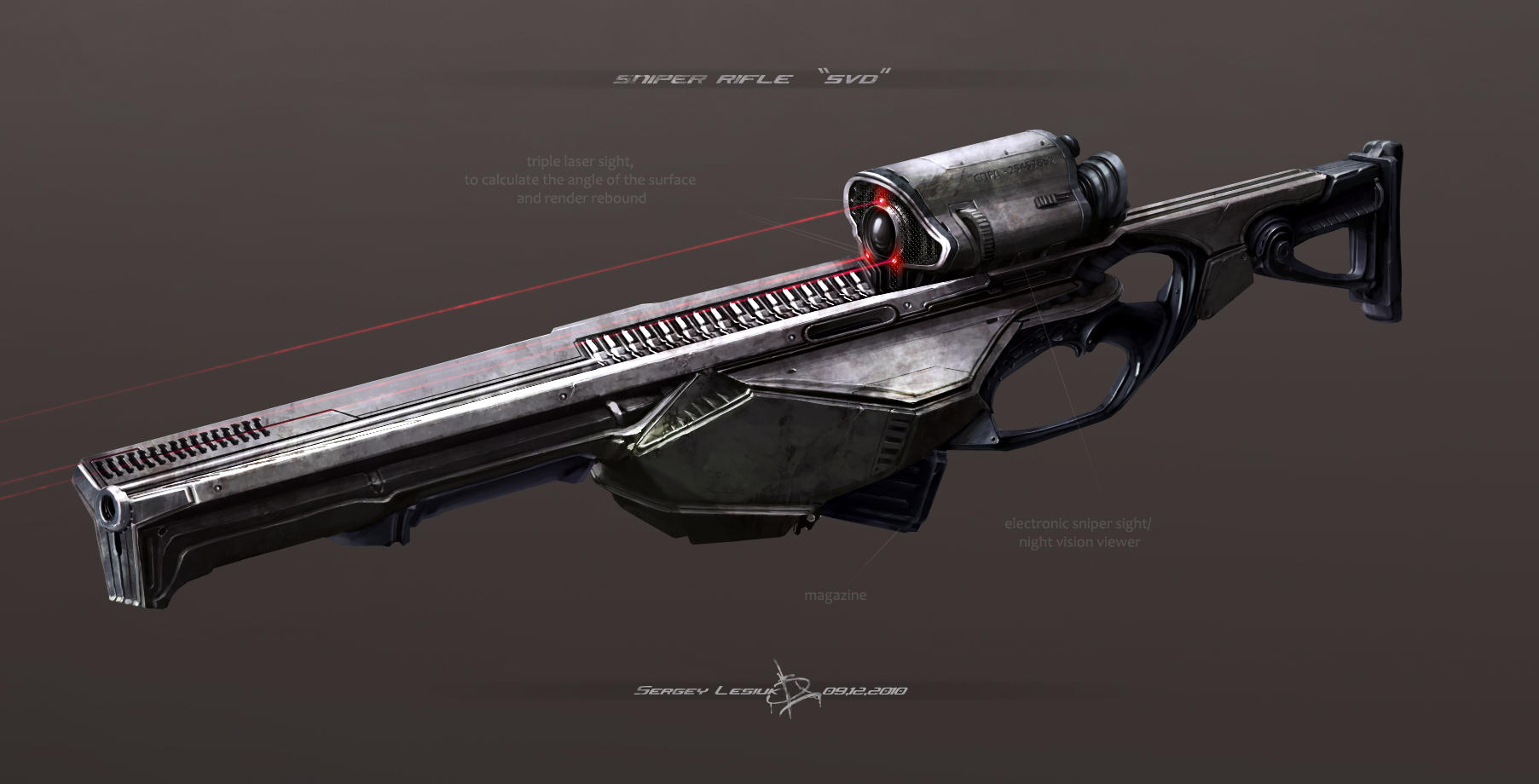 Watch
I think that the gun is beautiful, and the only thing that irks me about it is that the magazine places the ammo where my brain assumes the middle of the barrel should be. In current guns the longer the barrel the straighter the projectile flies out of the nozzle. furthermore is the area behind the magazine is not being used to fire the projectile then the trigger and stock should be pushed up to make the gun more compact to make it easier for the sniper to carry and less expensive for those manufacturing the gun. I still pity the sniper who has to use one of these, for it seems like the kind of gun with a lot of recoil and no easy way to brace the gun except against except using the stock. Finally there is the vent which irks me because while air is necessary to fire modern guns and the vent looks cool, modern guns need to have their chambers sealed while firing so that thermal expansion inside the chamber can launch the bullet, I suspect the vent is for cooling down the inside of the gun for when the ultra-fast bullet starts to fuse with air molecules inside the barrel releasing a lot of energy in the way of the projectile slowing it down and potentially destroying the gun through heat damage.
The Artist thought this was FAIR
12 out of 13 deviants thought this was fair.