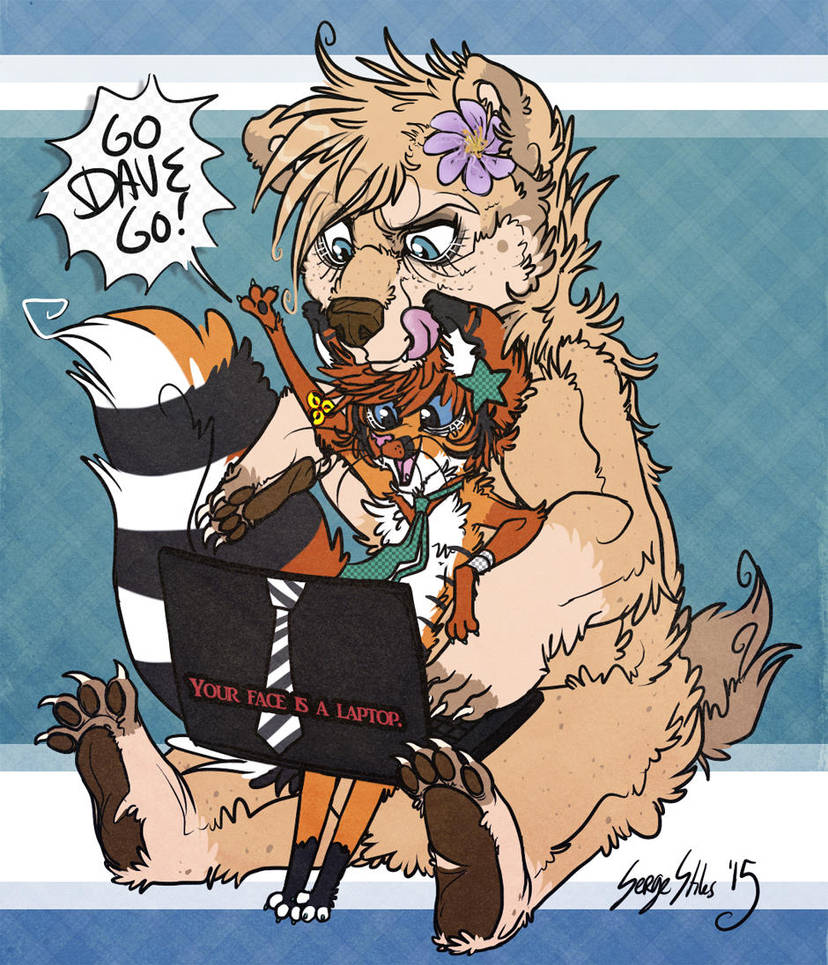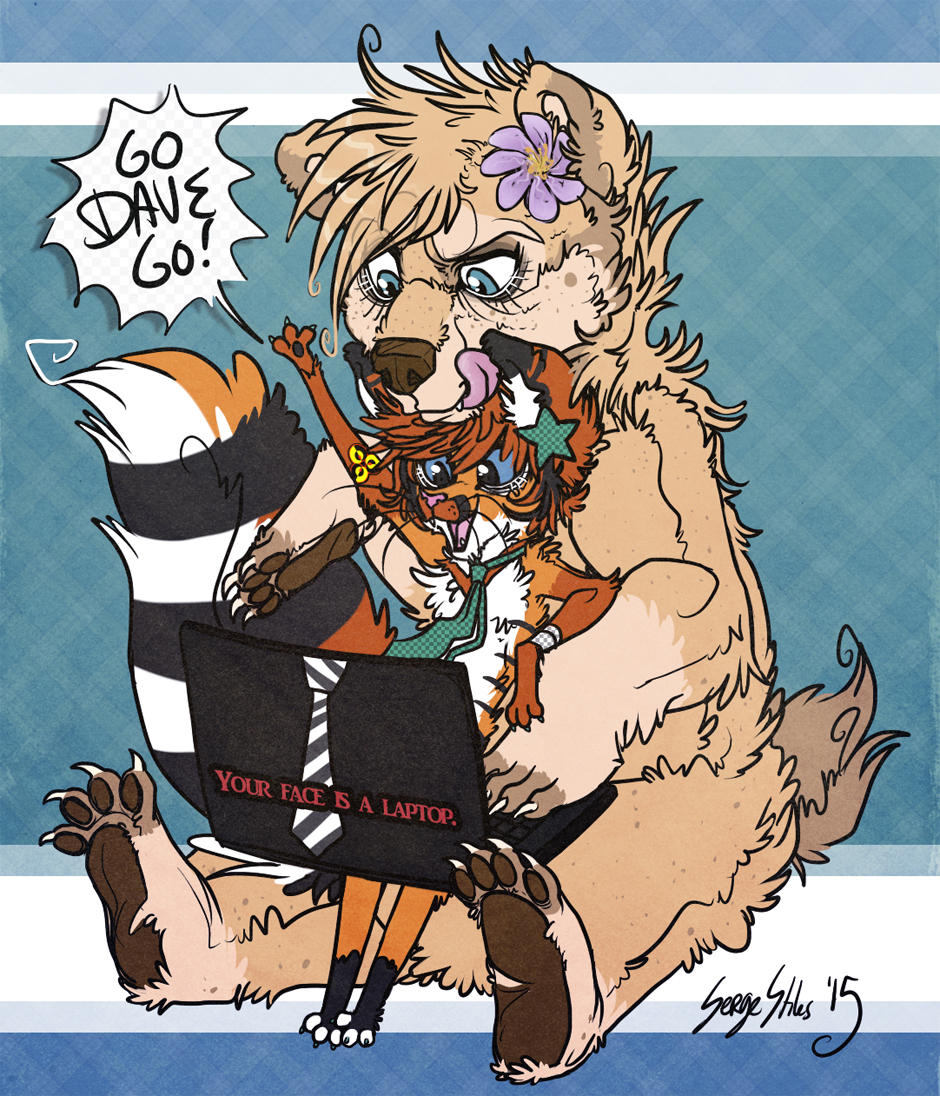 SO IT'S ALMOST DAVE'S BIRTHDAY, I WAS GONNA WAIT BUT

She opened her presents today cause we're on Skype, and her card had the lineart in it (because I didn't want to destroy my printer ink which is low) and I WANT HER TO SEE IT FINISHED. I was gonna wait a few more days to surprise her (wait why am I not just talking directly to you) TO SURPRISE YOU for an extra surprise on your actual birthday but I cannot wait IT'S TOO CUTE <3 and I can watch you look at it on Skype LOL

SO one of my new favourite things is to watch Dave play games, I ENJOY IT VERY MUCH <3 I love our little bit of Let's Play we did, I was re-watching them AND I THINK WE'RE VERY ENTERTAINING

I ALSO LOVE YOUR NEW BEAR, she looks so CUTE with Kriss! All snuggled into all the cozy bear pudge <3!

HAPPY EARLY BIRTHDAY DAVE <3 I LOVE YOU VERY MUCH AND I AM VERY HAPPY I KNOW YOU

You're my face, my fave, my Dave!

Raja is owned by Tusofsky AND HER BIRTHDAY IS THE 19TH <3 The bear is named Raja, but STILL DAVE TO ME which is why Kriss is calling her Dave

I MUST DRAW THEM MORE

I said this already cause you heard me say it but THIS IS SO FUCKIGN CUTE LOOK AT THEM AAAAAAAAAAAAAAAAAAAAAAAAAAAAAAAAAAAAAAAAAA

The little flower and she's so FLUFFY and her FEETS ARE THE CUTEST THING OMG

I LOVE YOU TOO YOU'RE AMAZING MY BLAINE <3

I need to draw them together. And play more games. And so many things.
Reply

Happy birthday to Dave! Her character is awesome

Reply