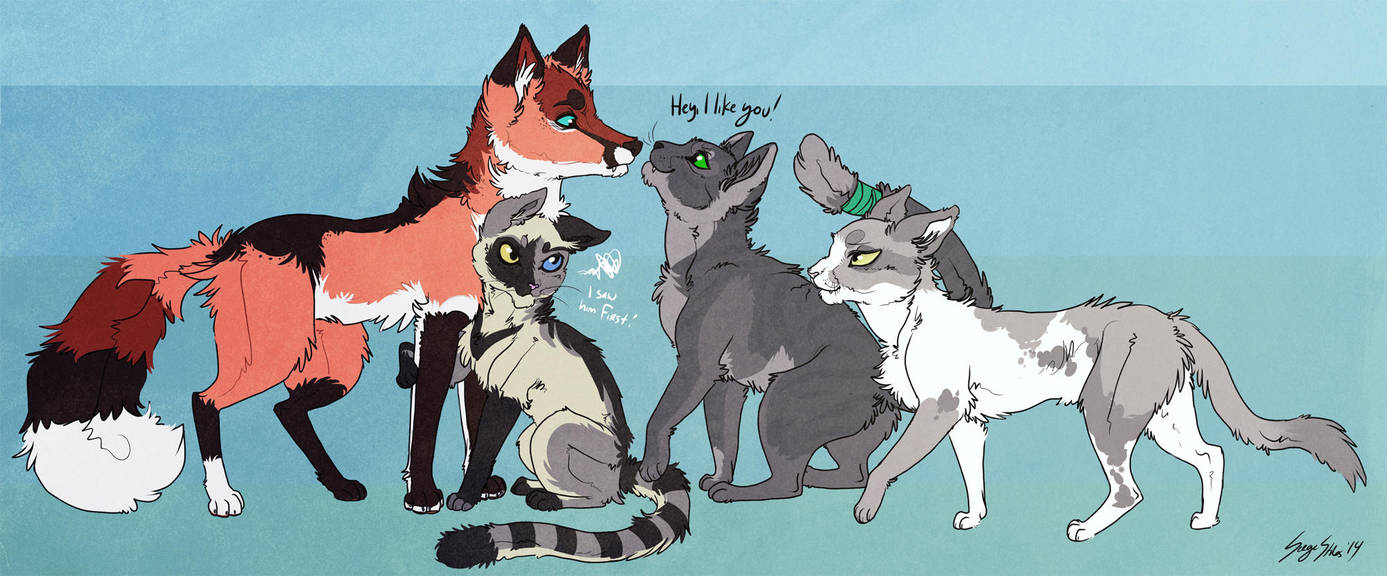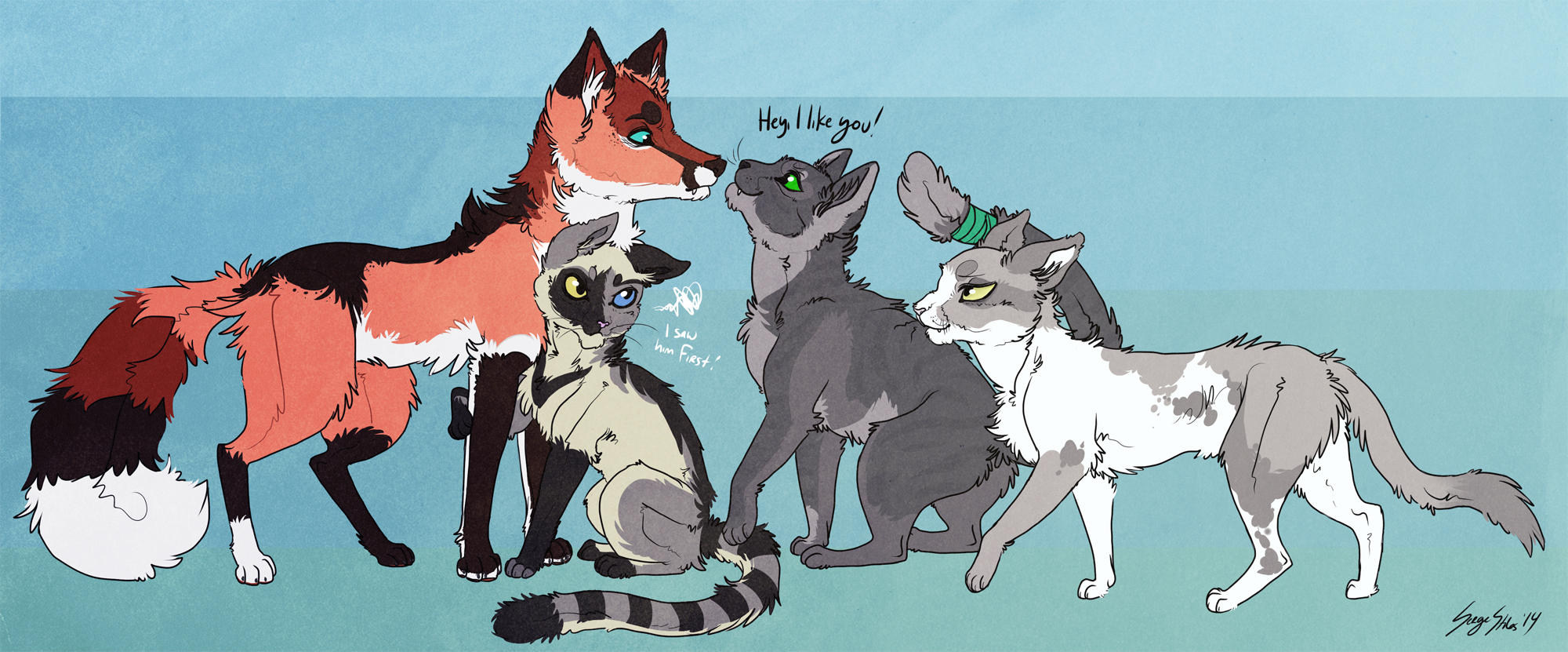 Watch
A scribble I was working with on and off for a little while... trying to have more characters interacting instead one little one-shot pictures. I might take this one and go for making a background for it, but for now I'm just proud I drew four characters in one picture that didn't involve the Ninety Nines LOL

Cole has just met a few new cats, Pazia and Elladust. Keeton, having met Cole already a few days earlier, is getting a little jealous about it. He really likes Cole and wants him for himself. Cole put the green cloth on Pazia's tail because Pazia had bent the tip of his tail and was really self conscious about it.

They just assume he's some weird-looking cat at this point.