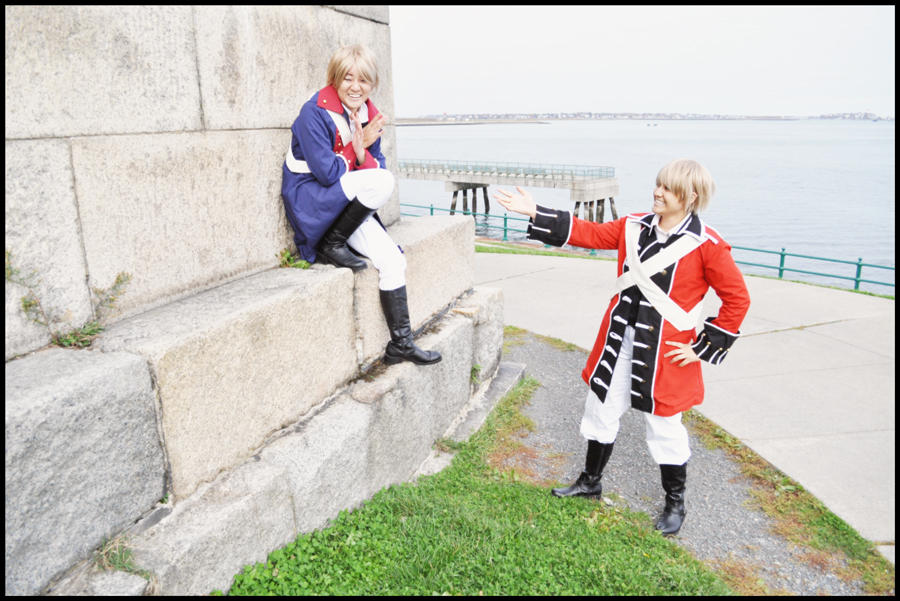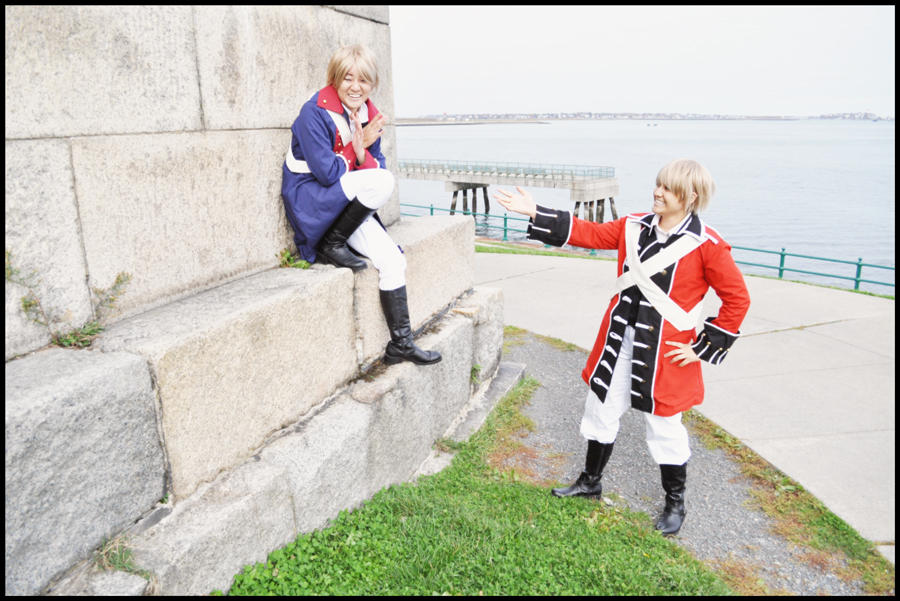 Watch
England what are you trying to do to America? XD;

as England, First Empire version

as America, Colonial version

photography and editing
More from that fantastic photoshoot! A beautiful day by the water, fun cosplays, good friends...what more could you ask for?
I took a break from working on final projects to get this ready for posting. Much more fun than papers and programming :3
***
The Hetalia cosplays are done all in good spirit. Please do not take them too seriously. Instead, have a party.
more from Dark and Ven can be found at their website,
Deep Dive Cosplay

BWAHAHAHA. This is pure win. I love it!~
Hn...what IS England trying to do to America, anyway?

Reply

I about died from what came to my mind.
America's saying "Don't touch me again! Cooooooties."

Reply

YAY HAPPY PICTURE! lol

Reply

look at that suggestive grin! lolllllllll
Reply

Reply