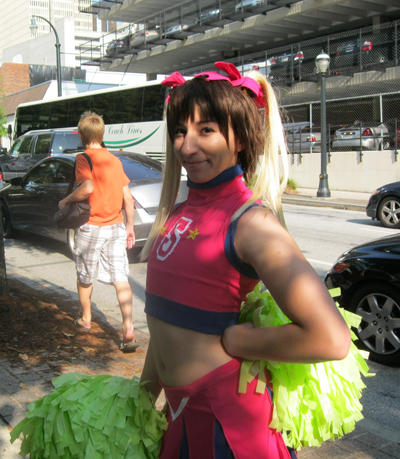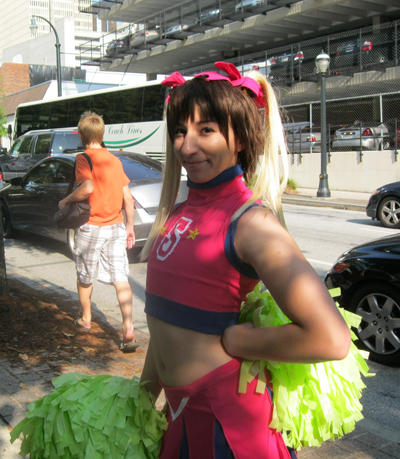 Watch
This was a quick shot taken by my friend J at Dragon*Con so it's obviously not photoshoot quality, but I wanted to upload a shot of Cheerzaku before NYAF!

Cheerzaku is Suzaku Kururugi dressed as a cheerleader from a CG from the Code Geass dating sim Lost Colors. So hilarious and so much fun to cosplay XDDD

I hope I get some god shots at NYAF to share, until then...

YOU WORE THIS AT NYAF?!?! I was looking for Code Geass cosplayers there, I would have loved to see you!!

OMG this is epic!!
Reply

I was going to, but some last minute things came up and I never made it to NYAF! I still love it though, it might re-appear at AB

I'm glad you like it! And thanks for the fav

Reply

Reply

Reply

oh my. this is kind of amazing.
Reply

Oh wow this is really awesome! I've never seen cheerzaku done so well~ (okay I have the admit, the pigtail are the best addition!)

I hope to see you at NYAF!
Reply

aw, thank you~! haha I have a pic without the pigtails too and they really make a difference xD
say hi if you seem me!

I haven't seen too many other Cheerzakus around xD
Reply

...
o-ohmigod
you are genius.

LOL<333
Reply

lol! <3333 thank you >w<

OH I SAW YOUR BRS SHOOT WITH THE MEGAPHONE. SOOO COOL. I've just been horribly remiss about commenting/faving lately DDDD:
Reply

MYESSSSSSSSSSSSSSSSSSS YOU HAVE TO WEAR IT AT NYAF
Reply