a custom done for my friend Madison! i love how this girl turned out and i got a chance to use a new wing trait!
this girl is part of a closed species i created. If you are interested in learning more, you can find out in this journal here:

(New) Alpharian Info and MoreSo i finally buckled down and spent time on rewriting their backstory, creating separate docs for their info, guilds, and master list (oh yeah, surprise! I created 5 guilds for Alpharians! I also created their insignias that Alpharian owners can take and place on their refs with the help of a dear friend of mine! You can find the insignias and info on the guilds under the Alpharian Guilds Link below!

Below you will find links to any information you would like to know about Alpharians! You can also pm me with any questions, along with if you wish to buy rights and make your own!

Consider joining my FB official Alpharian group for quick updates and to meet plenty of Alpharian owners! [link]

Alpharian info:
Alpharian Backstory:
Alpharian Guilds:
To buy rights to make your own Alpharian, they are $5/500pts!
To get a custom from me of an Alpharian, they are $10!
Base by

Commission prices: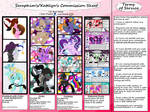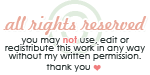 Art Page:
www.facebook.com/SeraphimStard…
Instagram:
www.instagram.com/seraphimstar…
Youtube:
www.youtube.com/channel/UCWEAT…
Wattpad:
www.wattpad.com/user/SeraphimS…
Image details
Image size
6985x4437px 627.63 KB