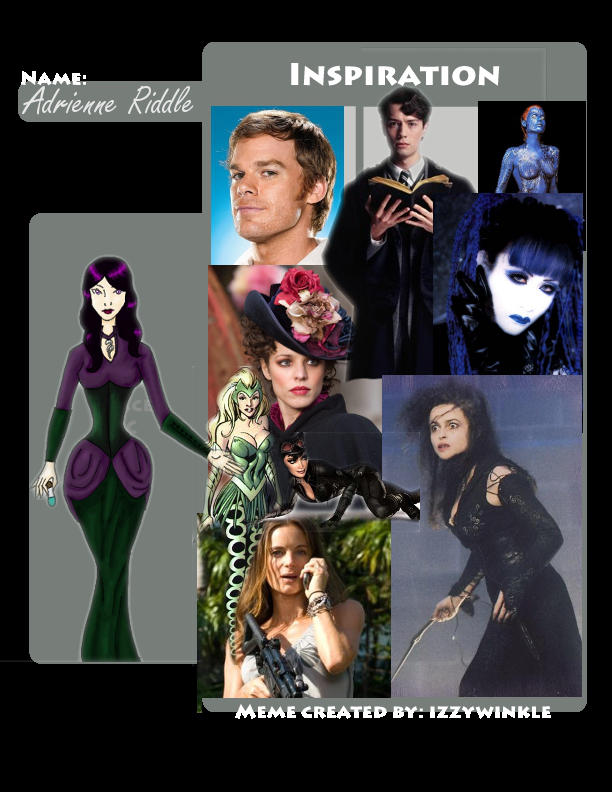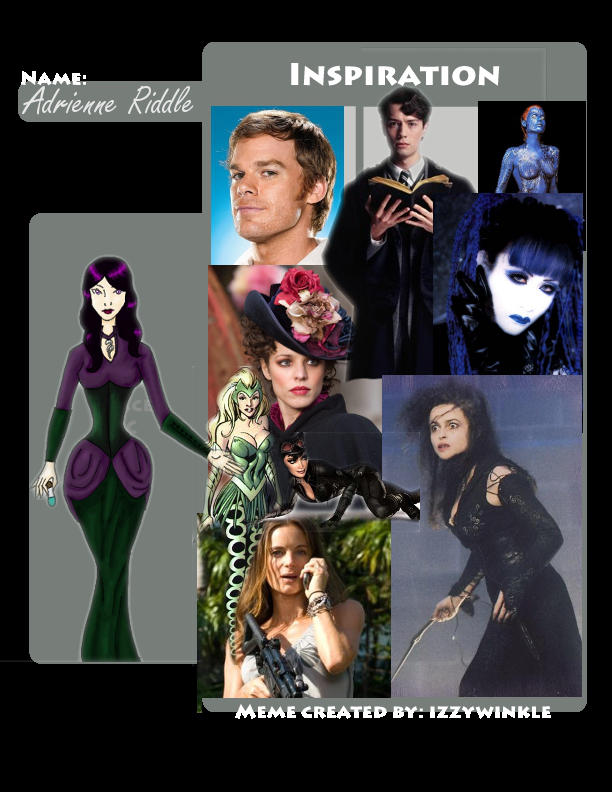 Watch
Blank meme by

[link]
Inspirations:
Mystique (X-men): Her kick-ass independent attitude, and her mistress of disguise theme.
Enchantress (Thor): Sorceress who makes potions, seduces men, and combats the 'Good Guys'.
Catwoman (Batman): Love of animals, neither good nor evil alignment, thief.
Irene Adler (Sherlock Holmes): Cunning to the point of being a challenge to Holmes, intelligent. Style.
Bellatrix Lestrange (Harry Potter): Freaking Nuts. When Adrienne has her period of insanity, its rather reminiscent of Bellatrix Lestrange. Style at points.
Dexter (Dexter): She only kills the bad guys. Well, tries to, at least. She never kills innocents.
Fiona (Burn Notice): She loves weapons. Like Fiona collects guns, she collects knives. Like to blow things up, and is often a mercenary.
Tom Riddle (Harry Potter): Name, love of snakes.
Mana (Malice Mizer): Style only.