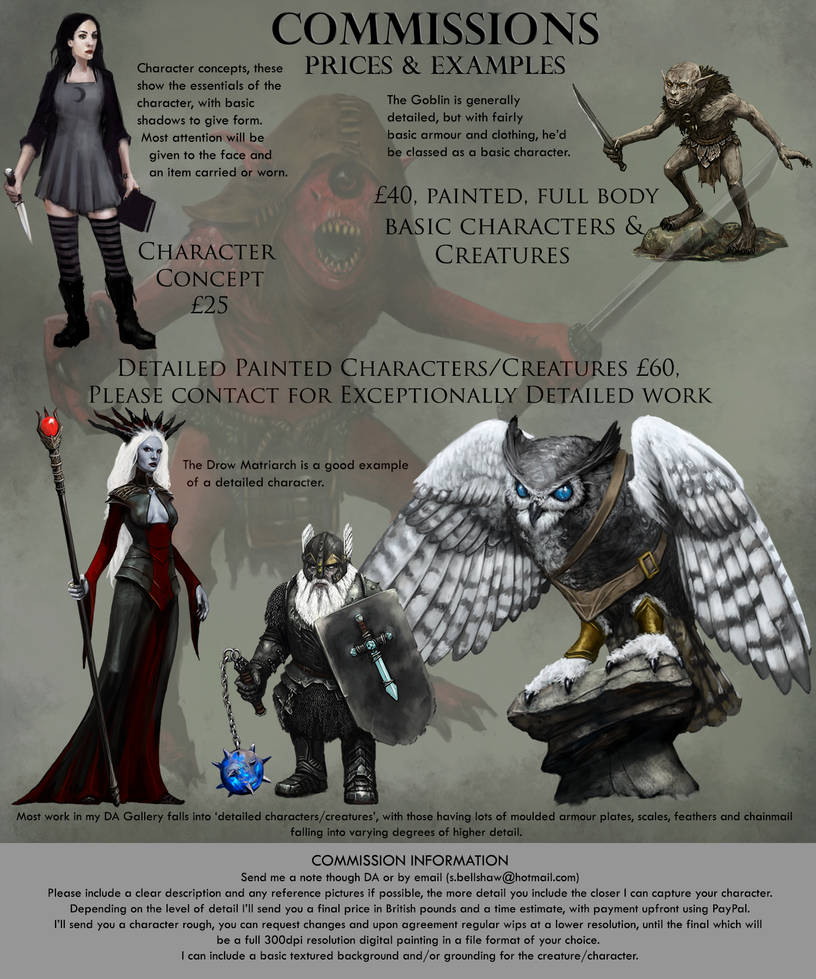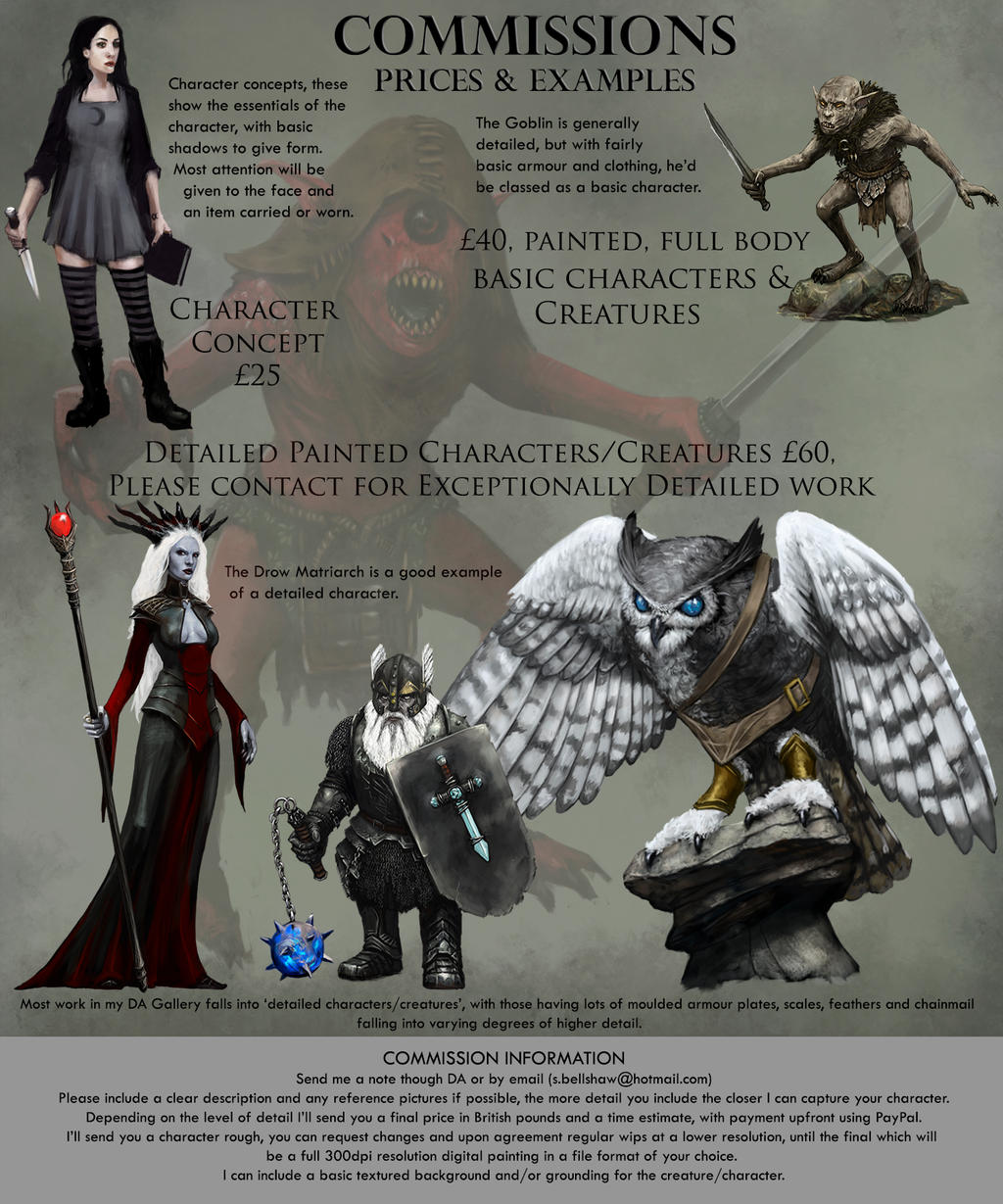 Watch
Open for commissions, the more information sent on your character/creature the better! I can do a discount or negotiate for multiple painting.
I Paint...

Characters, creatures and occasional fan art, check out my gallery!
I wont paint...
Explicit sexual imagery or gore.

Your Character
Anything you can think of about your character and any visual references if you have a strong idea that you'd like me to incorporate. Clothing, armour, appearance, colours etc.

How to pay
PayPal in British pounds (£), to s.bellshaw@hotmail.com
If within the UK please remember the paypal fee, pleaes pick the 'family/friends' option!
Changes
I will send you a wip and you can send any corrections you want to make or changes to the pose. If I do something wrong because of my mistake, I'll fix it. If you change your mind about some aspect late in the painting we can discuss additional time and payment! However, I do send frequent updates and can take crits as well as happy comments!



Thanks