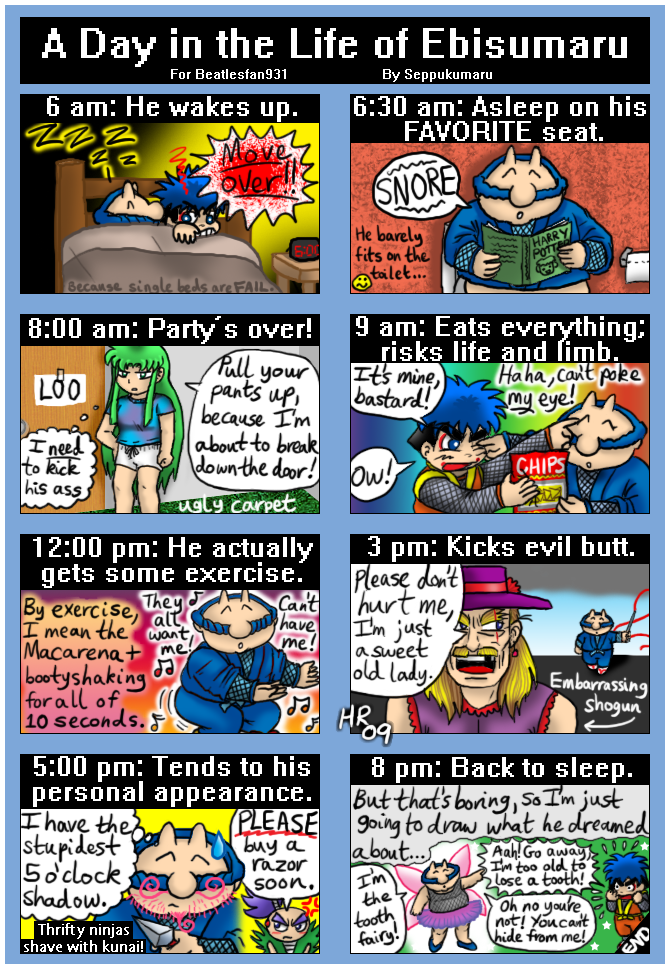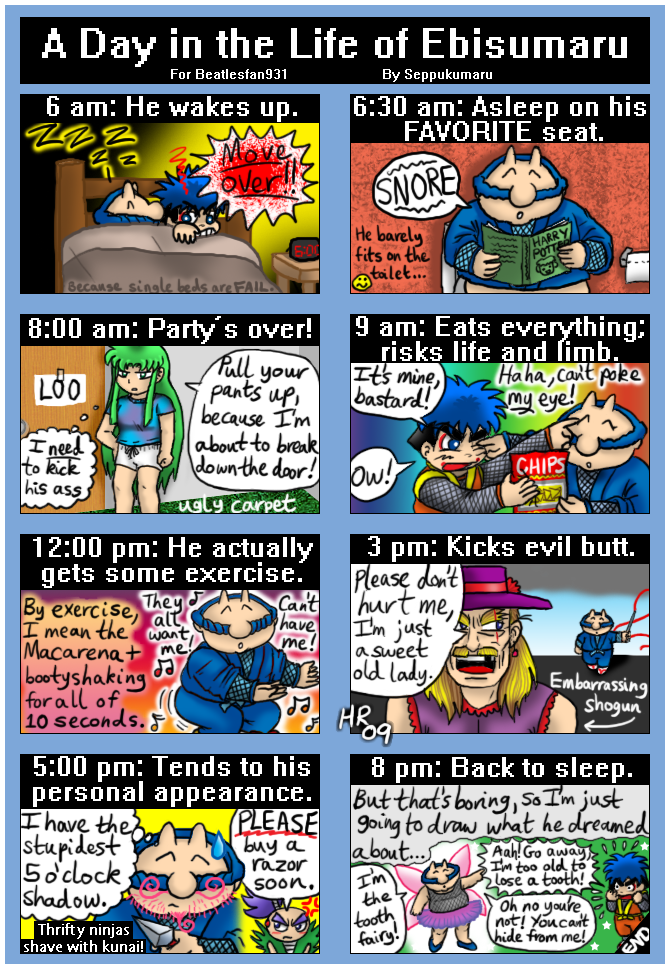 Watch
Gotta 'fullview' this one I'm afraid...
Alright! I finally get to post this.

It's a gift for ~
beatlesfan931
, since his birthday passed me by while I was without 'net. Happy (late) birthday, and I hope ya like this, Beatlesfan! I tried to think of something that would apply specifically to you. I wouldn't be online now but for the fact that I wanted to make sure you saw this before your plane trip! Hehehe...
Thanks to Dell tech support being quick for once (only because they ticked me off, LOLZ), I was able to do this in Photoshop rather than with Prismacolors. *whew* That would've been ugleh, trust me. As usual, the art gets progressively better as this one goes on. Hope all the humor is understandable. Advance apologies for potentially lodging the Macarena or Macaroni or however you spell it in your brain for the rest of the day.
I'll get caught up with everything else soon, don't have time for anything other than sleep tonight and it was a really busy day. But, had to post this 'un ASAP.