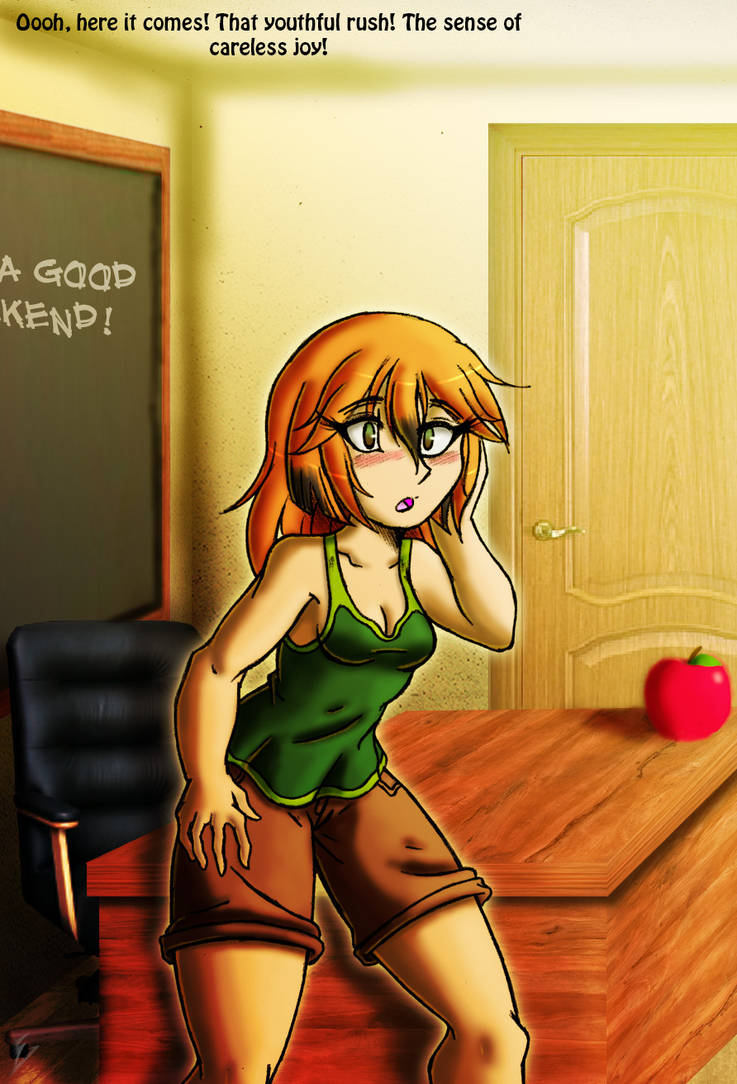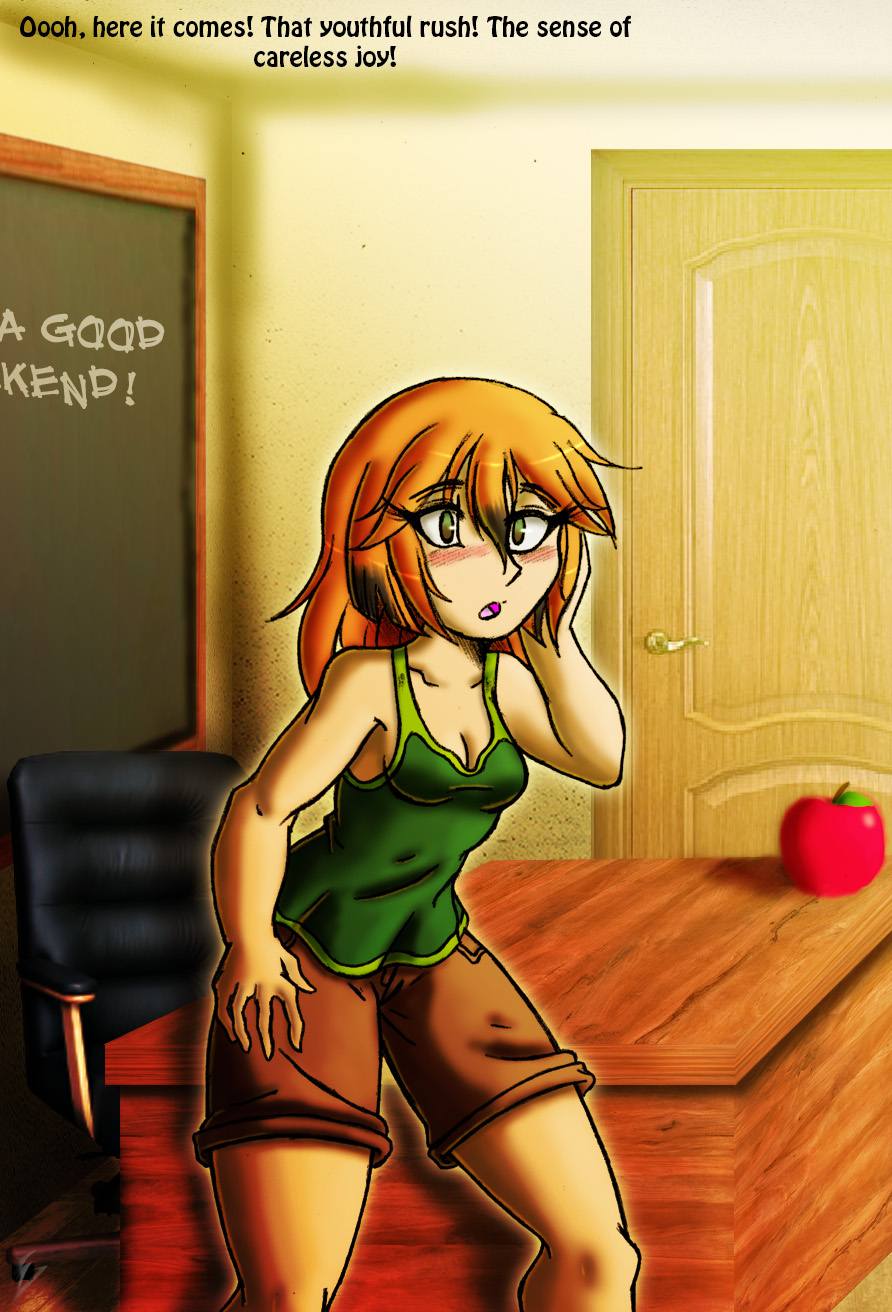 Watch
Image done by
ViroVeteruscy
Character created by
TF-SquareSting
and Gearlordex
Perhaps the most peculiar aspect of Ryder's change is the emergence of another personality unlike that of the teacher. This personality was far more perky and spunky compare to Ryder's more sensual and naughty. Calling this side Rolanda, Ryder was still thrill to be able to experience school life anew through Rolanda. In fact, Ryder has become quite infatuated with all aspects of Rolanda quite intimately.
The figure and visage of Ryder was no more, where once stood a shapely teacher in ill fitting clothing now stood a petite youth fitting comfortable in her attire. Though the lack of undergarment and bare feet might be unsettling her attention was fixated on something more internal. As profound as the physical transformation has wrought upon her body something equally amazing had reached the breaking point mentally. While the las of her black hair shifted into orange. The individual that is Ryder could only gasp with exhilaration at the climax. She could feel it the unbridled youth and happiness of Rolanda swelling up and about to break out. As it release and washed over her, Ryder could only flush with anticipation as Rolanda emerge forth. The final part of the change shows itself as their eyes shifted coloration to show the new dominant personality.
Character Profile -

These descriptions you write and the art you commission to people really do justice to the characters I and Gear made. Well done!
Reply

Thanks glad you enjoyed the descriptions. Hoping to augment the experience of the drawing with them. Plus give some insight too.

any particular favorite tidbit of parts so far?
Reply

To be honest, I love this sequence in its full, I don't have a favorite part.
Reply

Okay, just trying to get a measure on how well I am showcasing it. And whether any part you particularly enjoyed or like to see expanded in future things.
Reply

I understand. But I like these transformations more for the process and its fluidity, not as much for one of the mid results.
Reply

Good descriptions as always Seph!
Reply

Thanks, they were getting increasingly lengthier as of late.

Reply

Reply