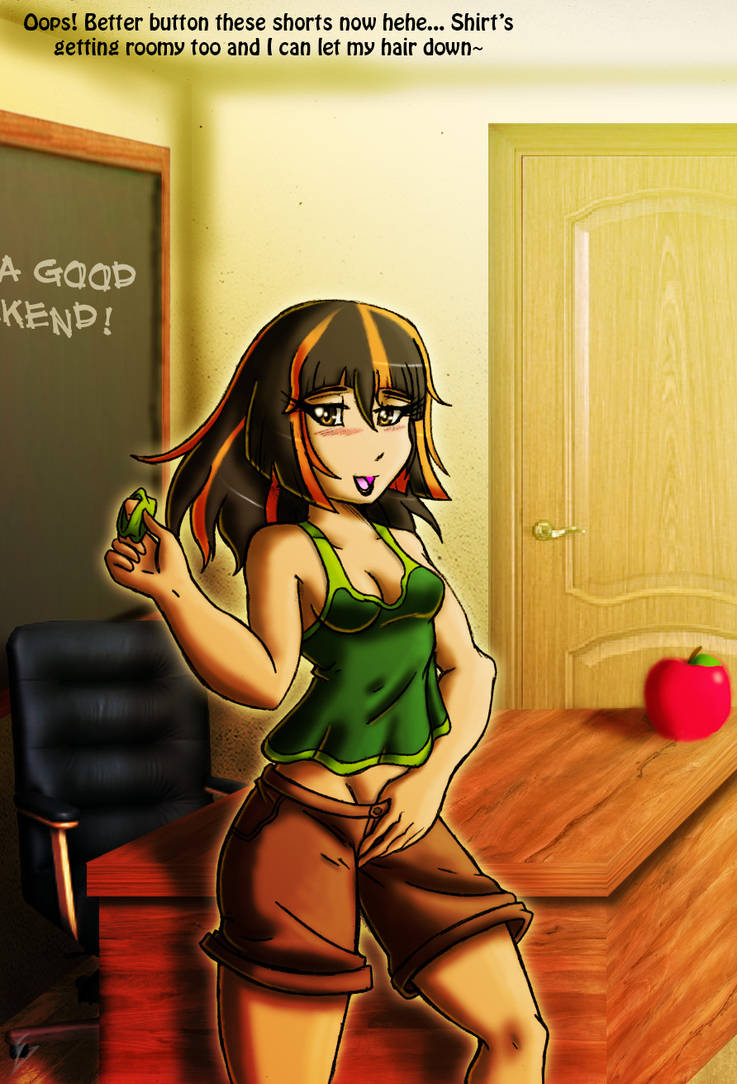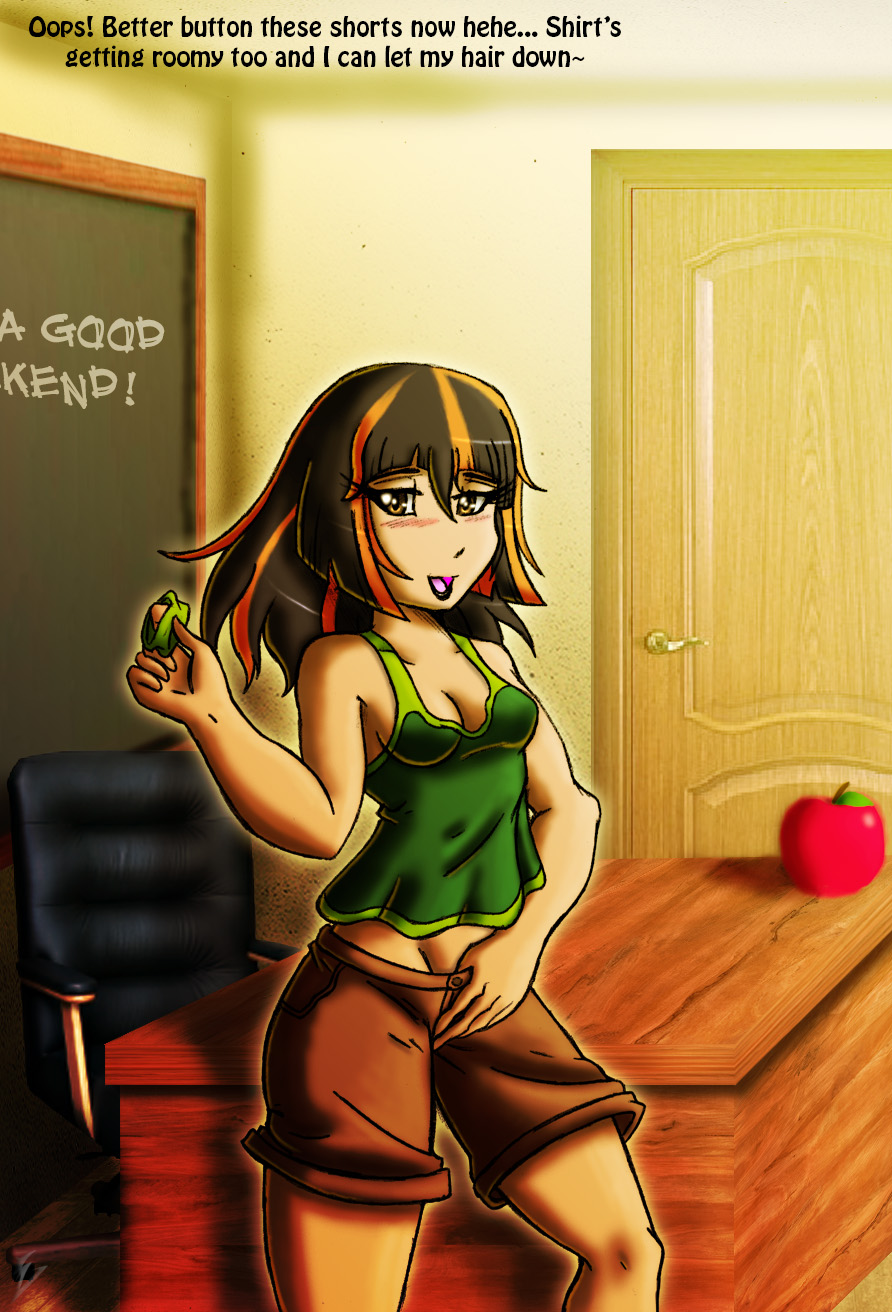 Watch
Image drawn by
ViroVeteruscy
Character designed by
TF-SquareSting
and Gearlordex
The chance to live the thrills and wonders of high school again was an opportunity that Ryder scarcely thought she could experience again. But now as Rolanda she could now experience all the things she failed to do before. It does make things tricky in balancing the time between teacher and student life. But the whole thrill of the subterfuge was another turn on for Ryder. Even the accidental transformation added a bit of danger stir up the fun of it.
If anyone would peek into the lone figure in the classroom, they be hard press to recognize it as the teacher Ryder anymore. The once mature and tall frame had shrunken greatly over the change. Once ample bosom and sensual curves fade into a more dainty form but there was still more to go. It did provide much needed relief from the formerly tight clothes allowing Ryder to fasten her shorts close. Still glowing from the stimulating feel of her change she scarcely remeber to let down her hair. It too shrank with the rest of as the hair became increasingly orange too. Ryder knew it would soon be done and the best was about to come.
Character profile

Reply

Glad she's enjoying herself!
Reply

Reply

Seems like a lot of things excite her. She is probably the naughtiest normal side I got, though she can also probably hold up to some of the altered sides too.
Reply