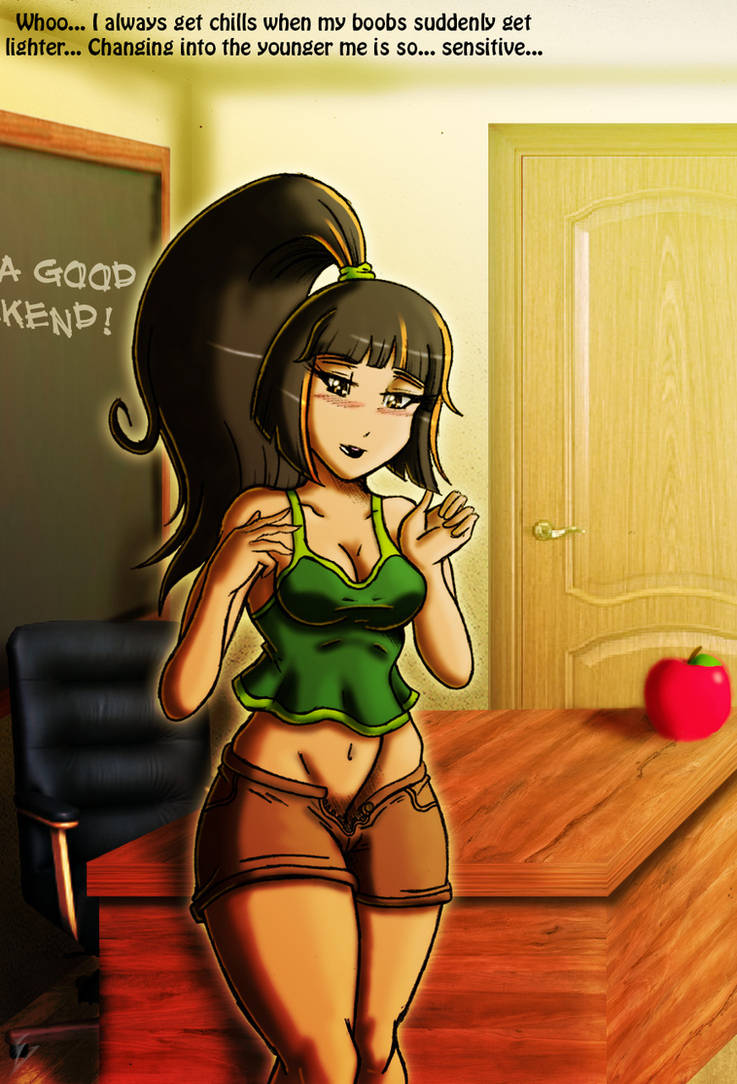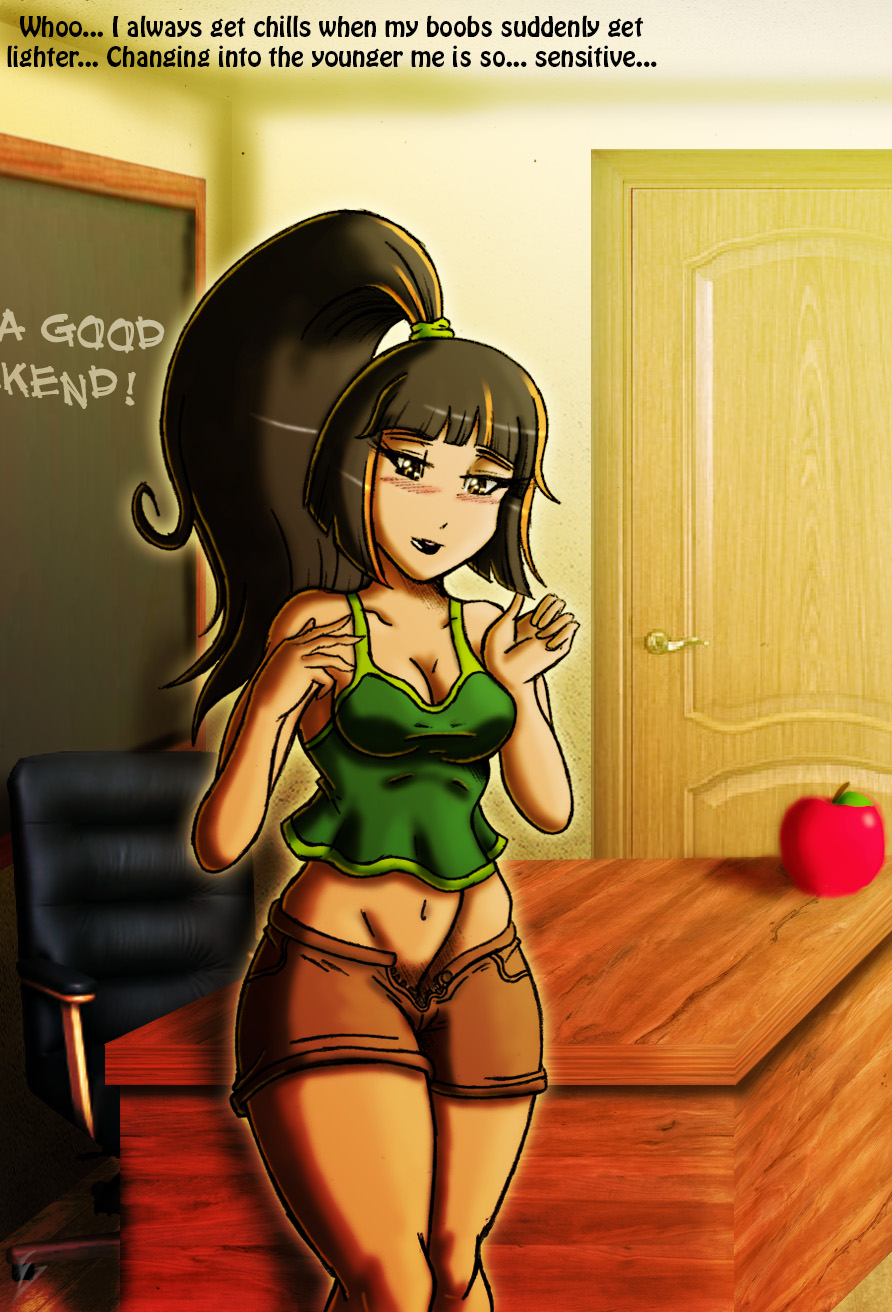 Watch
Image done by
ViroVeteruscy
Character concept designed by
TF-SquareSting
and Gearlordex
Ryder regretted during her youth she never was able to enjoy the exciting spring break vacations. While older she could visit and participate some of those spring break hot spots it still lack the youthful exuberance she craves to experience. But now she can finally achieve her dreams through living voraciously through Rolanda. The girl is far more perky compare to Ryder more lustful nature, but the excitement of the experience Ryder still craves.
Dressed already in the attire of her youthful persona, Ryder is willing to accept the brief discomforts for what is to come. She even forgoes any footwear till she changes into someone more appropriate. A lingering gaze at the settings sun was enough to trigger her change. With barely constrained glee she smiled as the transformation started. Filling her with tingling energy as her body undergoes a metamorphosis into Rolanda. Ryder even begins to suspect she has become quite thrilled and attached to the sensation it illicit from her. Once voluptuous and tall form diminishing into a more petite and firm form while raven hair show streaks of orange.

Reply

so she walked into school?
in this "clothes"?
wit no footwear?

absolutely unsuspicious XD
Reply

She brought a change of clothes with her.
Reply

It would be way more practical to change to girl and then change clothing and shoes. Instead of squeezing herself into sutch smal clothes.
Way more practical but ways less sexy XD
Reply

Reply

That is her style after all.
Reply

indeed thanks for the reply
Reply

You are welcome. Always up for discussion or talk.
Reply

Reply

Reply

Well she definitely getting quite aroused by it. She got quite the sensual and hedonistic streak to her.
Reply

Cool!!!

Reply