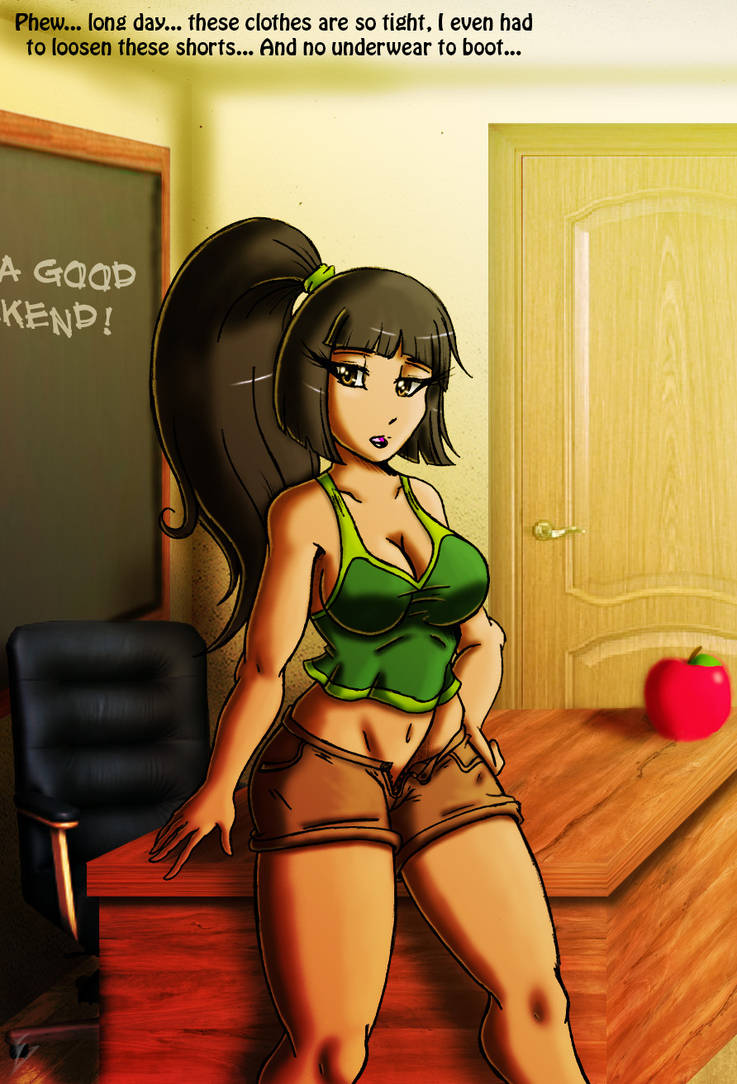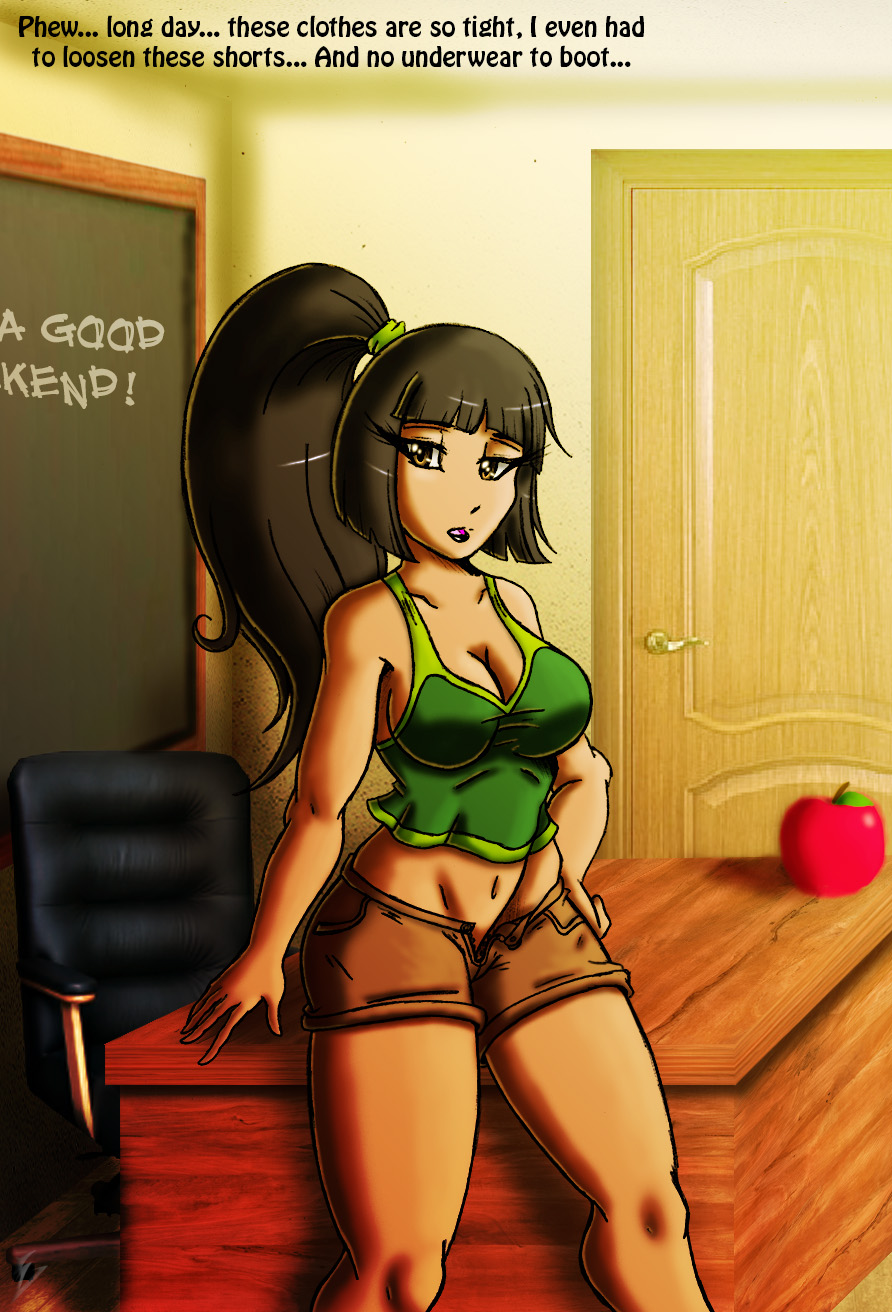 Watch
Image drawn by
ViroVeteruscy
Character concept designed by
TF-SquareSting
and Gearlordex
Spring break is out which means it is time for the students to cut loose for a bit. With the students out it means Ryder got a lot of free time on her hand. But unlike previous years it seems Ryder has a new way of enjoying her break.
Alone in her class, she takes a moment to slip into something quite uncomfortable. Clothes meant for someone of a much smaller then Ryder. Could not even fit in any under garments for it. But she not worried about making it fit soon. After all time now for Rolanda to enjoy her first spring break.
Character Profile -

Ryder looks good in, if restricted by, those clothes. Well, at least she won't have to worry with her clothes not fitting her for much longer.
Reply

They a quite uncomfortable, but Ryder is the sort of lady who can make a lot of outfits work for her. Got that body and personality to do it. But yeah, she knows how to let loose real quick.
Reply

Indeed she does. And she should, it's Springbreak. She shouldn't let her figure or her age get in the way of her fun.
Reply


No undies? Gotta love the gal!
Reply

She is going commando. No bra either just no room with those small and so very tight clothing.
Reply