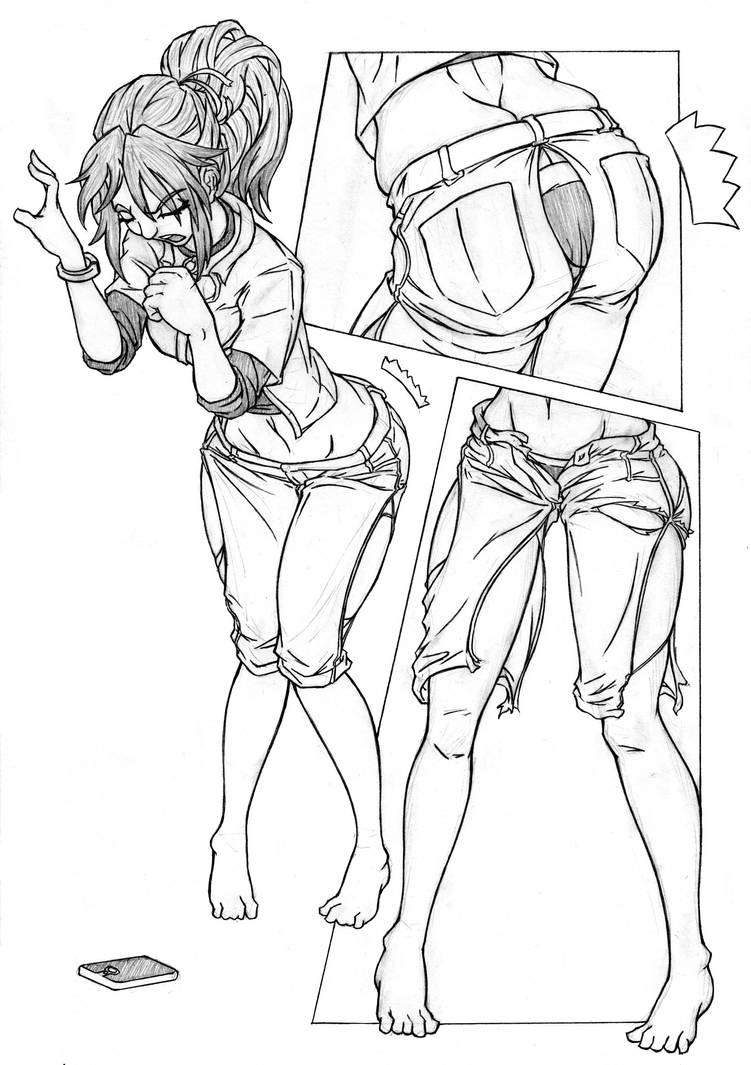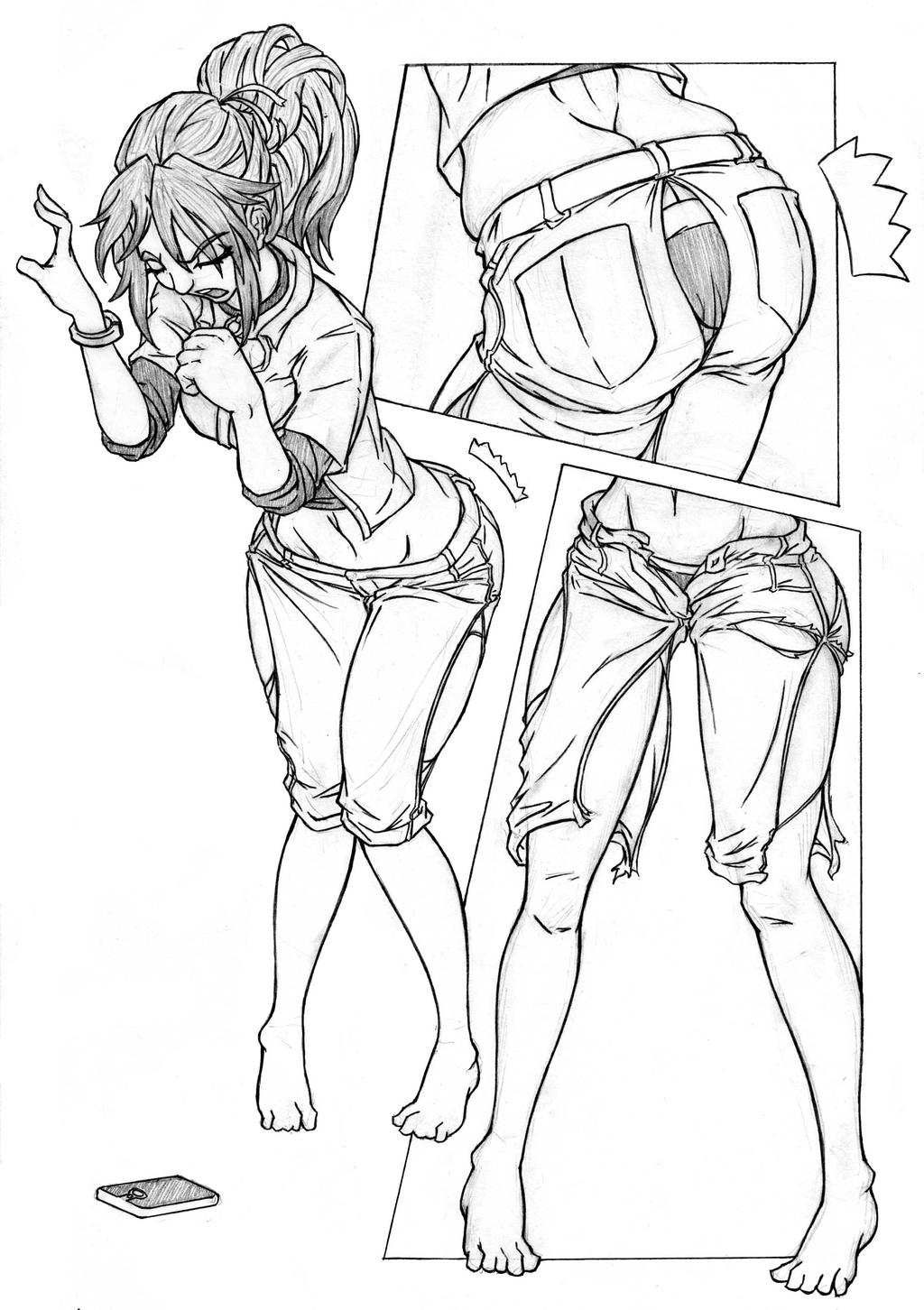 Watch
Image done by
Skwang
Page 2 of 13
The transformation is kicking out. The first of the causalities are her capri pants which are no match in holding back both her widening hips and expanding bottom. Jackie is in a bit of distress probably cause the sudden tightness down in that region. Fortunately she find some relief with the tears opening up down below.
Character Profile -

wait? was she barefoot the whole time?
Reply

Reply

Reply

When thinsg get tight, you just want to shorten them out hahahaha.....such short notice.....jk.
Reply

Reply

Excellent! I have been thinking recently about how pants would tear apart during a transformation; this will definitely be useful!
Reply

Reply

Well at least she doesn't have to worry about shredded shoes at this point. XD
Reply

Nope those feet are free to go with out fear of confinement.
Reply

everyone their faves, for me shoebusting is a must have.
Reply

Me like.

Reply

Reply