I drew it with my iPad Pro 10.5 and Procreate.
This art I drew for Omega Weapon Tier reward on Patreon.
And it's my first isometric drawing in Procreate. Hope you like it!
Thank you for supporting me on Patreon!


PATREON |
www.patreon.com/sephirothart

GUMROAD |
www.gumroad.com/sephirothart

LINKS
:

FACEBOOK

TWITTER

VKONTAKTE

ARTSTATION

SOCIETY6

DESIGNBYHUMAN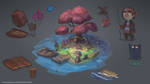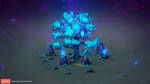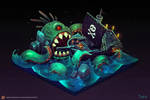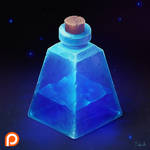 I have another one channel on YouTube and I want to ask you to
help me grow this channel to more than 1000 subscribers


DIGITAL INK CHANNEL |
www.youtube.com/c/DigitalinkChannel
=============================================
✉ For cooperation and advertising: sephiroth@inbox.ru
Image size
1920x1080px 261.94 KB

Looks amazing! I like how it fades out into space--ie, the waterfall and the stone steps.

I FUCKING LOVE IT! I FUCKING LOVE IT! I FUCKING LOVE IT! I FUCKING LOVE IT!
I feel like I've seen Rayman from this. Sorry thats random but this is a Goddamn small masterpiece! ♡♡☆☆