2K Favourites
377 Comments
63K Views
WIP | Tutorials | NSFW | Speedpaints | Art Requests | Discounts | Early Access on Commissions | And more

ALL RIGHTS RESERVED
Do not sell, reupload, edit, or use my work without my written permission.


Since there's this Pokémon Go team war going on I decided to draw a 4th team: Team Harmony. I am myself a member of Team Valor, but let's not forget:
"Disturb not the harmony of Fire, Ice, or Lightning lest these three Titans wreck destruction upon the world in which they clash. Though the water's Great Guardian shall arise to quell the fighting alone its song will fail. Thus the Earth shall turn to ash. O, Chosen One, into thine hands bring together all three. "


Edit: It went completely viral on facebook omg ;_; 41K+ shares, 1.7K comments and 3.5 millions reach, almost 6k new likes on facebook, this is crazy ;-; Kotaku made an article about it too, which made me burst into tears. I wasn't expecting so much love from this, I am seriously speachless!
Edit 02: Omg, I was featured by Deviantart on facebook ;v; Is this real life? And I want to say thank you everyone for all the nice comments <3 I am swarmed in messages right now so I can't answer everyone super fast, so thank you for you patience and for all the love <3


KOTAKU ARTICLE: kotaku.com/pokemon-go-fans-see…

My online shop: www.teepublic.com/stores/seoxy…


Check out other teams I've made <3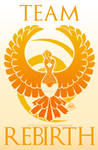 ______________________________________________________
Interested in a custom artwork? I take commissions!

Join my Discord Server
______________________________________________________
Follow me on my social media:


Image details
Image size
2288x2976px 2.04 MB