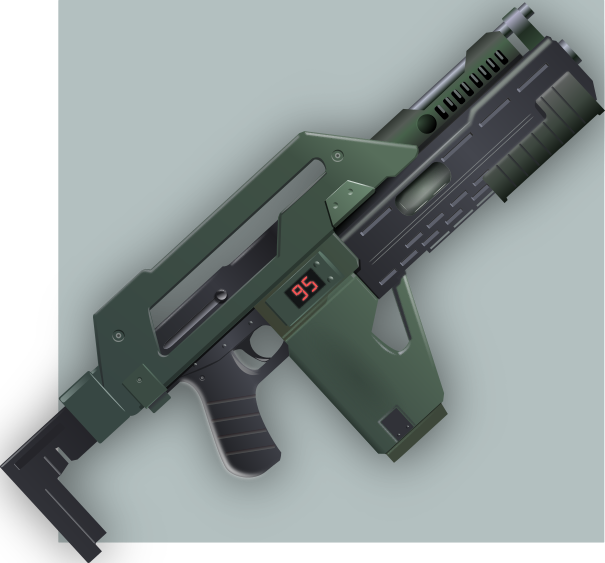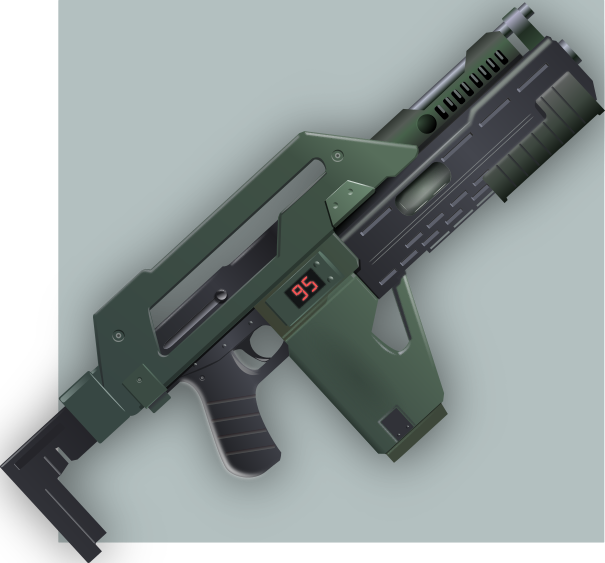 Watch
Done in Inkscape. Here's my YouTube channel for how I approached this vector:
www.youtube.com/watch?v=Ef8A58…
Subscribe (if you want.)
The Pulse Rifle from Aliens is iconic, built around the Thompson machine gun and a pump action (Italian?) shotgun. I guess they had a couple of working models on set, as in they could actually fire real bullets but were loaded with blanks; the rest of the cast were carrying non-working props basically.
One thing I've excluded from my image is the ejection port for casings - you see the working models in the movie ejecting shell casings, which with modern editing would've been edited out but back then they probably figured everything was dark on set it probably wouldn't be noticed.

Yeah! You want some?

Love it. Great job! I look forward to seeing your tutorial.
Reply

Reply

Awesome - thank you; I'll probably do the tutorial either tonight or tomorrow, I'll post a link in my journal and update this image description when it's done.
Reply