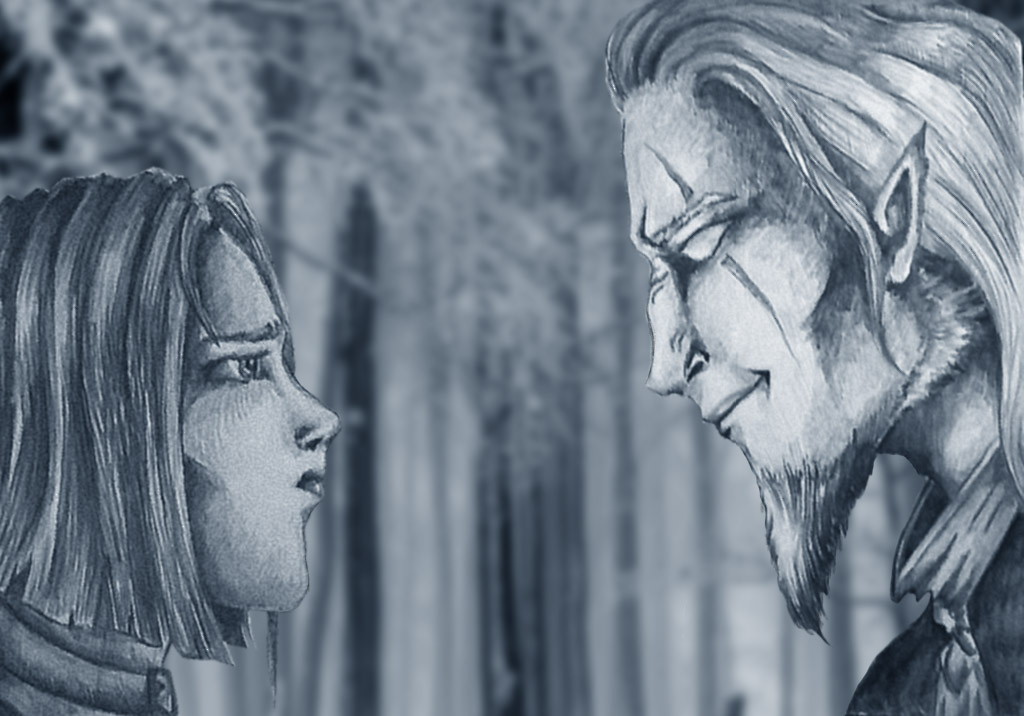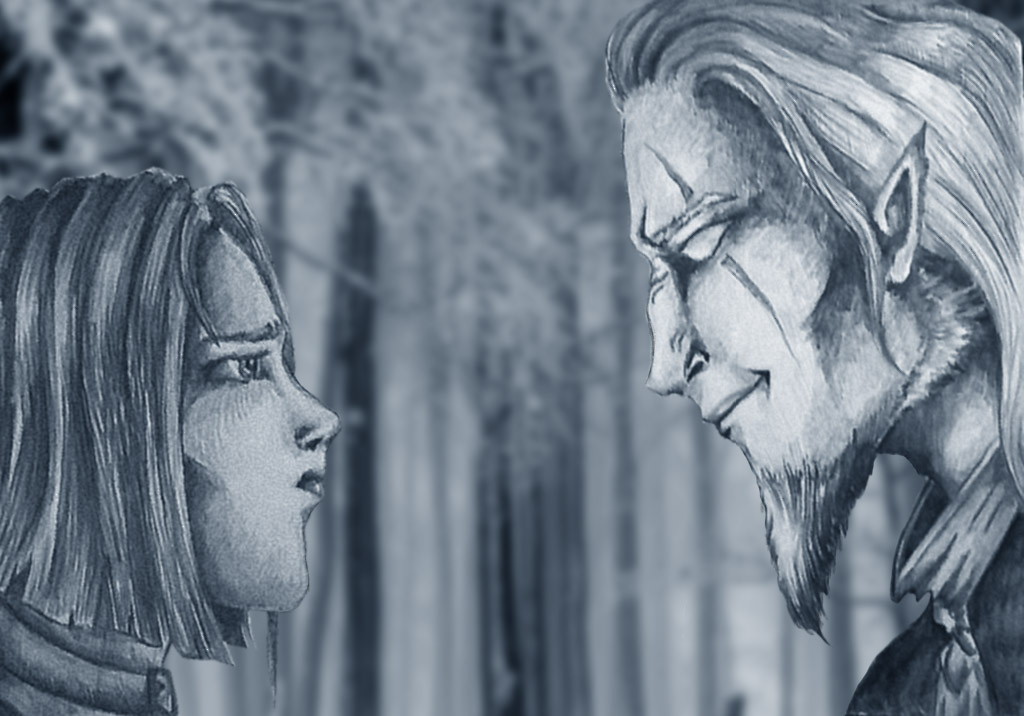 Watch
Girl's name is Omen, the man is known as "The Huntsman". Both hunt monsters, but their relations are more love-hate kind. Omen is pretty unbearable person and says whatever she has on mind. The Huntsman is calm and always sarcastic about Omen's attitude. Omen hates him, but is in his debt for saving her life. The Huntsman isn't sure about his feelings: on one hand, she irritates him, on the other, she amuses him. Maybe, I'll write a story about them in time.
P.S. Omen is a "crow", the Huntsman is a "wolf".

P.P.S. Yep, it's a photo on a background. Tbh, I hate drawing backgroungs

P.P.P.S. Styling is mostly inspired by
Isbjorg
artworks.

Reply

Reply

Wow! I really like the contrast between the focal point and the background, were they done separately?
Reply

OMG this looks amazing ;w;

I really dig those colors, I mean, that it is all in grey :3

I'd really love to read the story, if you'll ever write one about them! ♥
(Could you tag me, if you upload the story on dA pls?)
Reply

Oh, thank you! I'll do it gladly! I'll note you, if something comes up!

Reply

Woooaaah

Very nice! Is that made with your tablet?
Reply

Thanks!

I don't have a tablet yet

I'll have it by the end of July... Characters are drawn in a traditional way and background is digitally inserted.
Reply