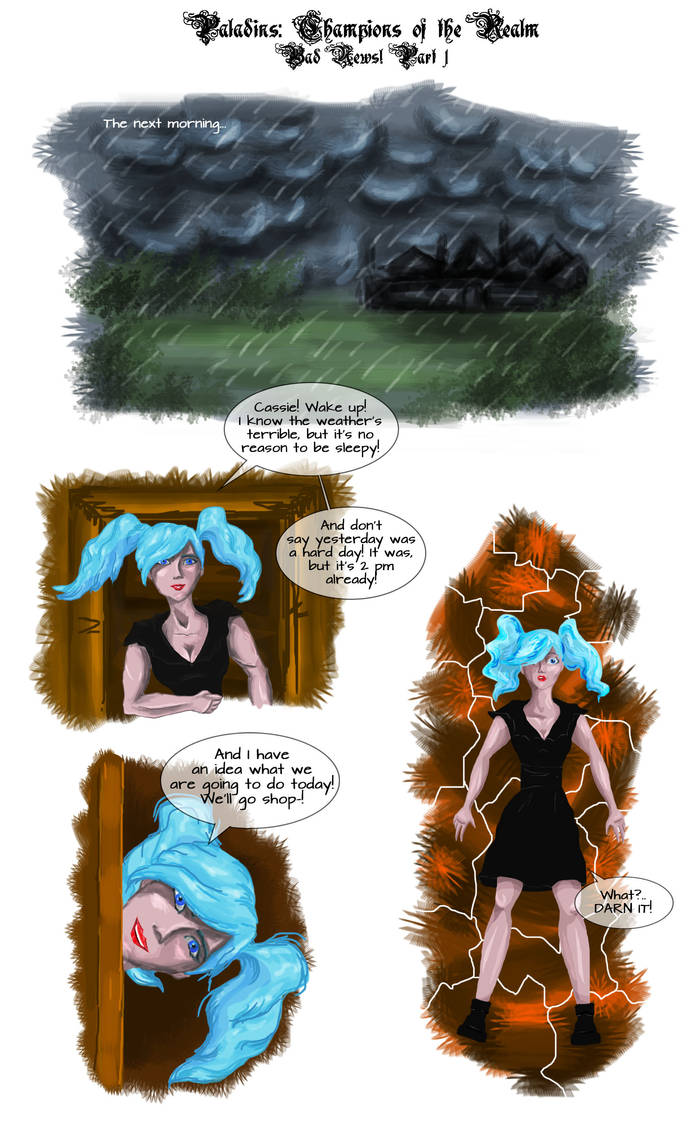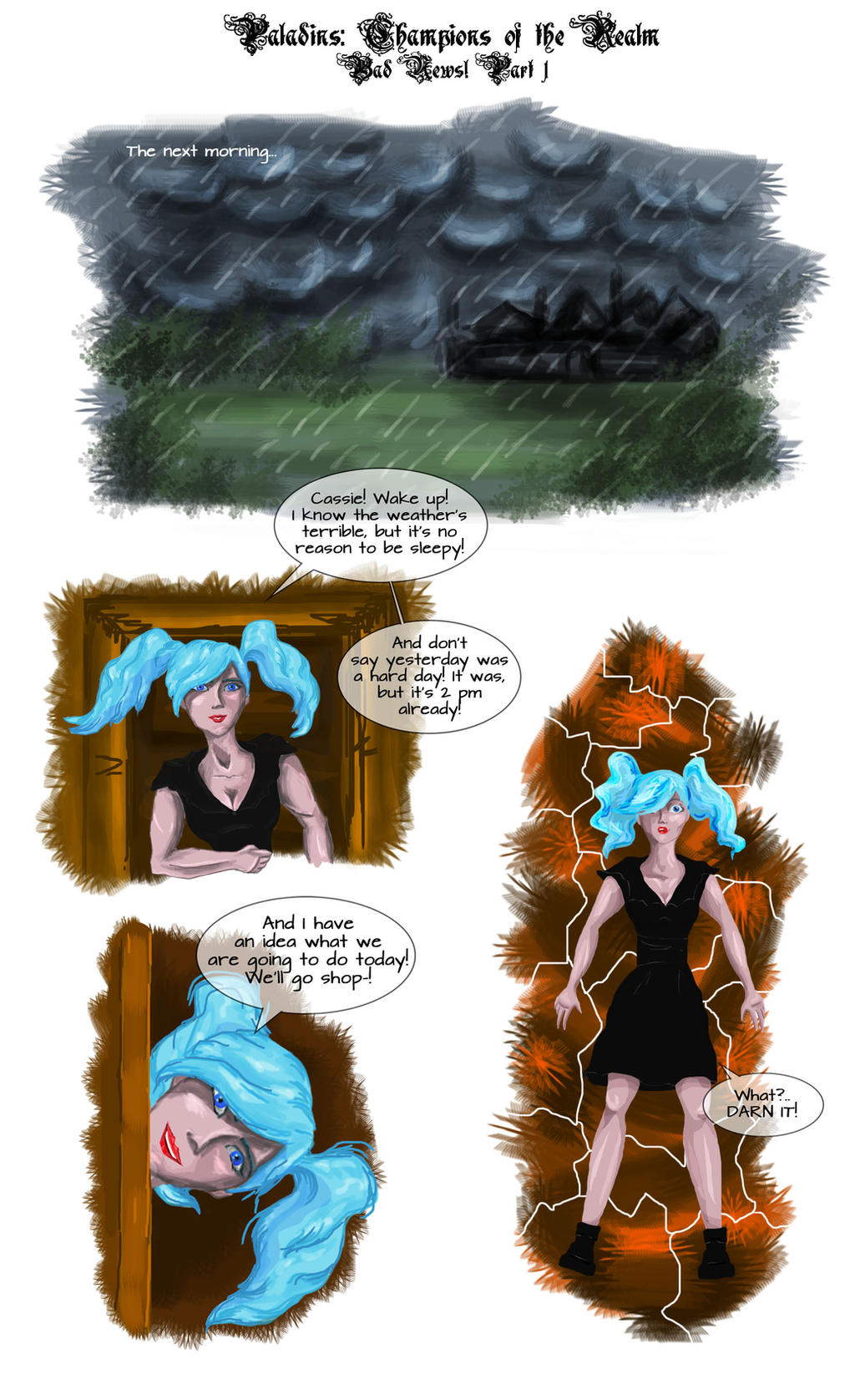 Watch
I just realized it's been 3 months already since I uploaded previous part... Sorry for the wait! And thanks to everyone who is still here!

Now, I'm back!
What happened? Any ideas?
Previous part:
Paladins Fancomic 6.6
Next part: soon...

Reply

Looks like Andro has finally paid Cassie a visit, eh?
Reply
Reply

They should have left someone on guard, right?
Reply

Kidnappeeeed!!!

Reply