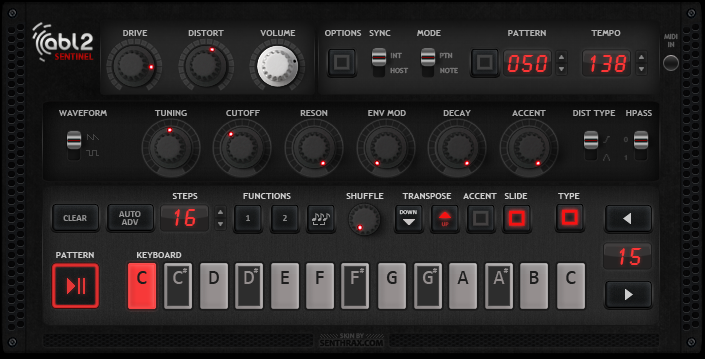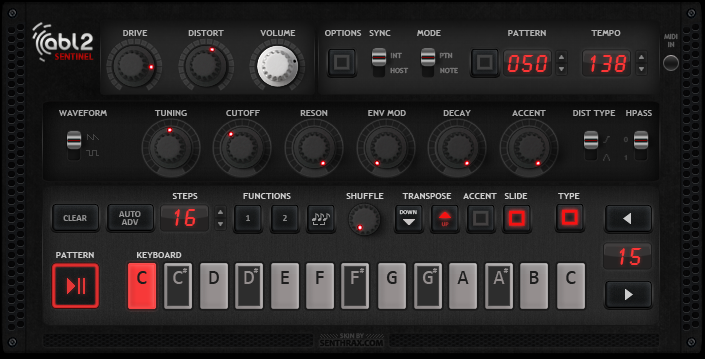 Watch
A custom skin for Audiorealism's ABL2 VST plugin, a great TB-303 emulation. All parts are custom. The rotary knobs are an edited darker version of the original ones from the ABL (made by Yannick Bonnefoy at beautifulscreen.fr). And ofcourse changed to red led's.
The skin is also fully functional and can be downloaded at
www.senthrax.com/shares/ABL2-S…
or at the private forums of audiorealism

awesome

Reply

The link for the skin download has been updated

Reply

Hi! Any chance for reupload this please?
Reply

very nice! the led lights of the knobs makes it so mutch easy to focus on what you want! welldone! maybe a hint of white highlight on the top inner part of the knob would make it a bit brighter and easier to see! if you get what I mean!
Reply

Wow, the best skin to ABL2 I've seen this far, beautifully done! I'm on a hunt for a TB-303 skin tho but will definitely use this until I find one, if I find one!
Reply

Really nice

Reply

Looks Amazing bro, great design as always from you, hope see more

Reply

Reply