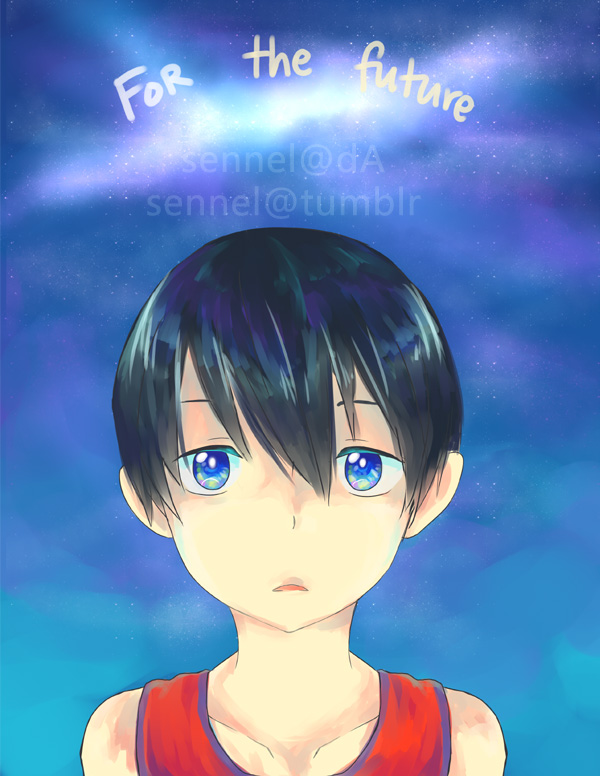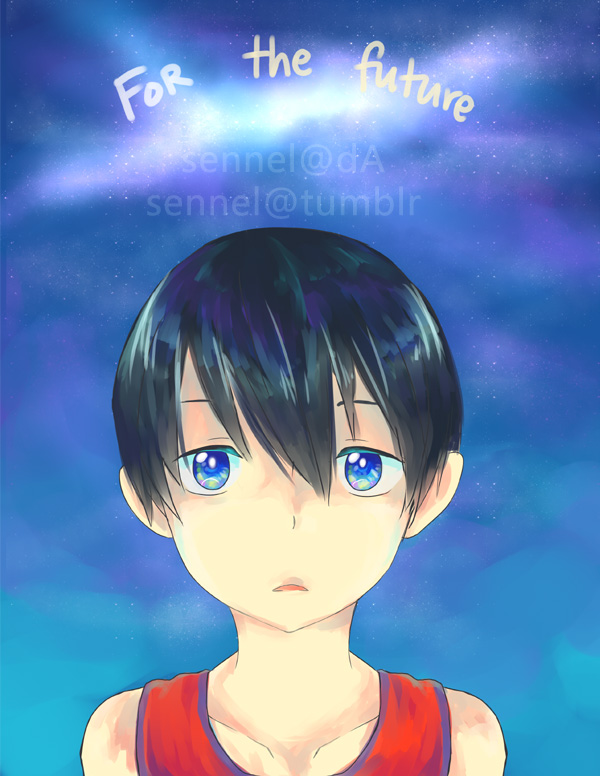 Watch
Who else has anxiety of their future? I sure do (so did Haru).

Free! Eternal Summer really hit home to me. I'm currently stressing out about my future, but one thing is for sure... I want to work hard for my future. Everyone should, even if you don't know what to do or where to go. Keep working hard.

i really like how you painted-erly his hair *U* //also, wat r words/ it also turned out to be a really good looking print!
Reply

Thanks!! This style was really fun, so I think I will try this for awhile...
If I can do it again!! Dx
Reply

Oh my land, I just realized that I bought one of these prints from your table at Daisho!!!

I just LOVE it!!! <3
I hope everything starts to turn around and that your stress and worries start to fade away ~ knowing the what future will bring is hard, but enjoy the ride there because when you look back you'll see all the things you overcame and done in that time. We are here for ya to encourage and support you whenever you need it. You got this!! <3
Reply

Really??? I try to recognize people I've seen before but I can't! My mind doesn't have any memory space anymore. Lol.
I'm glad you like it!

Hehe, thanks a bunch! That really means a lot! :'D
Reply

Hahaha don't worry I've been trying to do that too, but its not working so well XD
You're welcome!

I wish the best for ya!!
Reply