Things are happening at DeviantArt. Green mode Eclipse, comment likes, pictures in polls (we're seriously pumped about that), Seniority returning to the community, rampaging llamas, the return of SMP... What is that? Yes, you read correctly.
seniormentors
is back!
With the
return of Seniority
to DeviantArt, our admin team has been hard at work to revamp SMP and bring back to the community a newly rejuvenated and improved way to help deviants expand their knowledge, skills, and have fun while doing it. SMP offers many ways to engage and take advantage of working with our senior mentors. You can apply for one-on-one mentoring, participate in various events geared at helping you improve, and even join focused webinars to practice specific skills
(coming soon!)
.
Keep reading to learn more about the different areas of SMP (and also how to get involved)!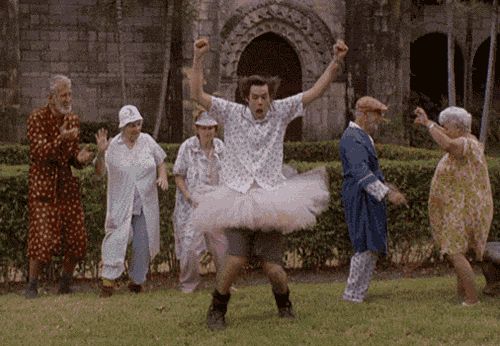 ---
One-on-One Mentoring
One-on-one mentoring is the heart and soul of the Senior Mentors Project. For those wanting to improve their skills under the helpful watch of a mentor, this program is a great opportunity for some focused practice in a skill area you want to develop. Mentoring takes place over four weeks and challenges our Pupils (the ones being mentored) to practice, make improvements, and receive personalized guidance and feedback from a dedicated Senior Mentor. At the end of the four weeks, our Pupils are invited to submit an artwork showcasing the skill they developed into our group gallery! At this time, Pupils can be mentored through SMP once every 6 months, though we will give preference to new applicants!
For our Senior Mentors, this is a rewarding and exciting chance to give back to the community and help an artist on their journey. Our Mentors work with their Pupils to identify a key area to build skill in. They then provide exercises, challenges, and feedback to help meet the agreed-upon goal. Mentors are able to take on a few or as many Pupils as their schedule allows.
Mentoring through SMP is intended to be challenging and there is a legitimate time commitment to be made! But the improvement in your artwork, the bond our teams build together, and the feeling of success when the four weeks is up makes the commitment worthwhile.
Depending on your area of interest, please follow one (or both!) of the chalkboards below for more detailed information.
seniormentors
and someone from the team will respond.
---
SMP Projects
We only have so many Seniors who are able to offer individual mentoring. Similarly, some Pupils are stretched for time and cannot commit to the four week mentoring program! Luckily, we have created "SMP Projects" to provide brand new resources and ways to learn centralized through our program. These projects provide an engaging, educational experience with our SMP Hosts in various forms. Here are some examples:
Critique Events: These chat or journal based events invite deviants to share one of their artworks and obtain feedback from our SMP Host and others also participating in the event.
Skill Seminars: Some of our SMP Hosts may lead a skill seminar, inviting deviants interested in learning the particular skill to join a live stream and practice their artwork right along with someone from our team!
Improvement Contests: The group may occasionally host a contest aimed at challenged deviants to submit an artwork showing improvement by recreating an older artwork.
And more! Be sure to watch seniormentors to keep up to date on all of our happenings.