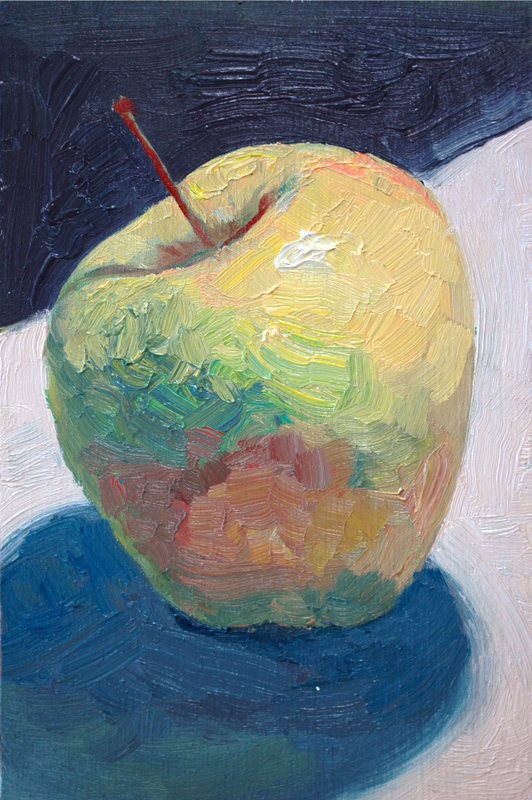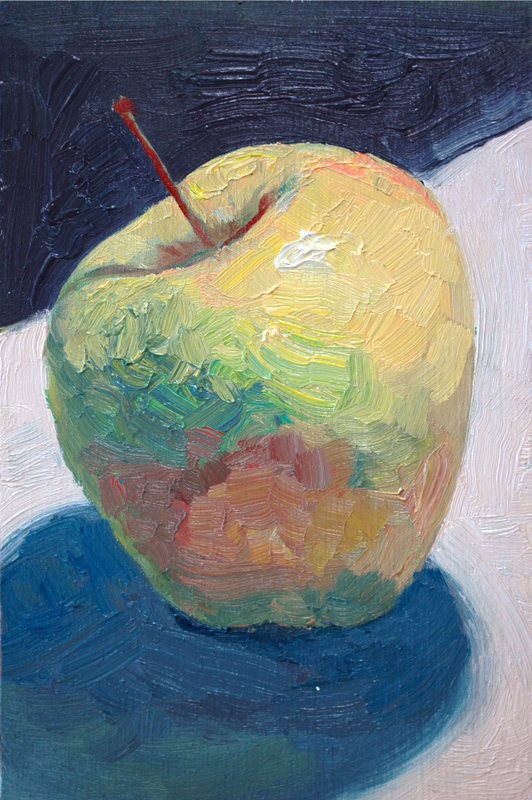 Watch
4x6, oil on panel.

Painted in a few hours. The reflected light under the apple was the hardest and got repainted a few times.

apparently I'm not the only one being subjected to doing apples for classes these days

Reply

It wasn't for classes, I'm just trying to find quick subjects to get fast at cranking out. And everybody likes apples.

Reply

those are some handsome brush strokes
Reply