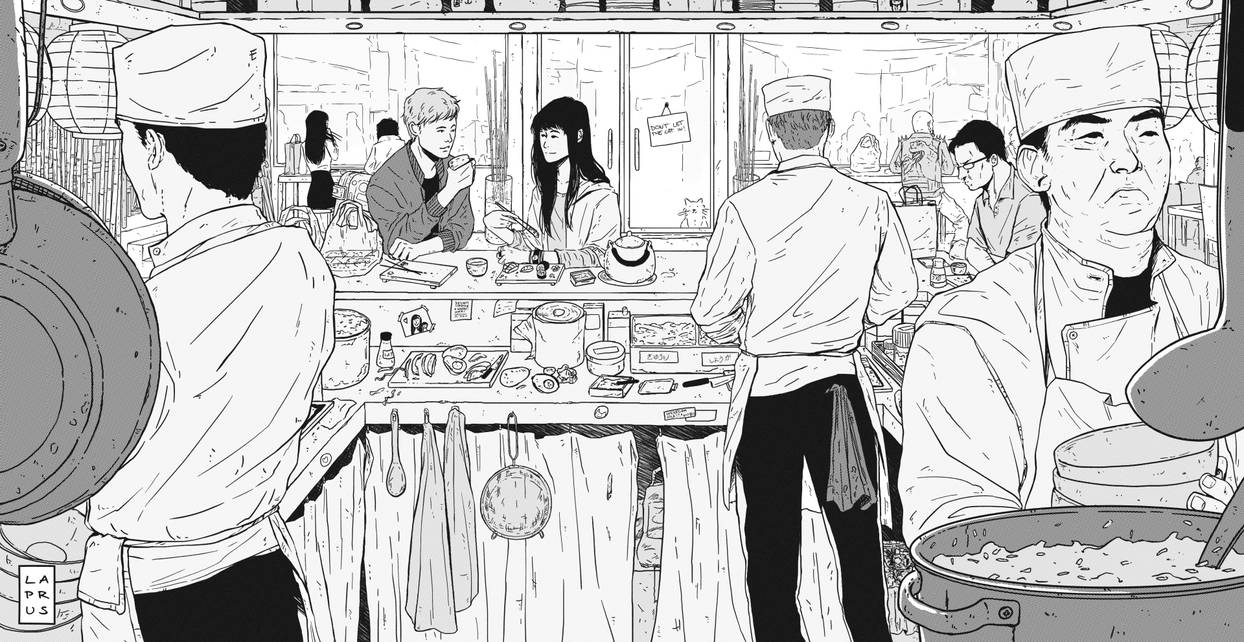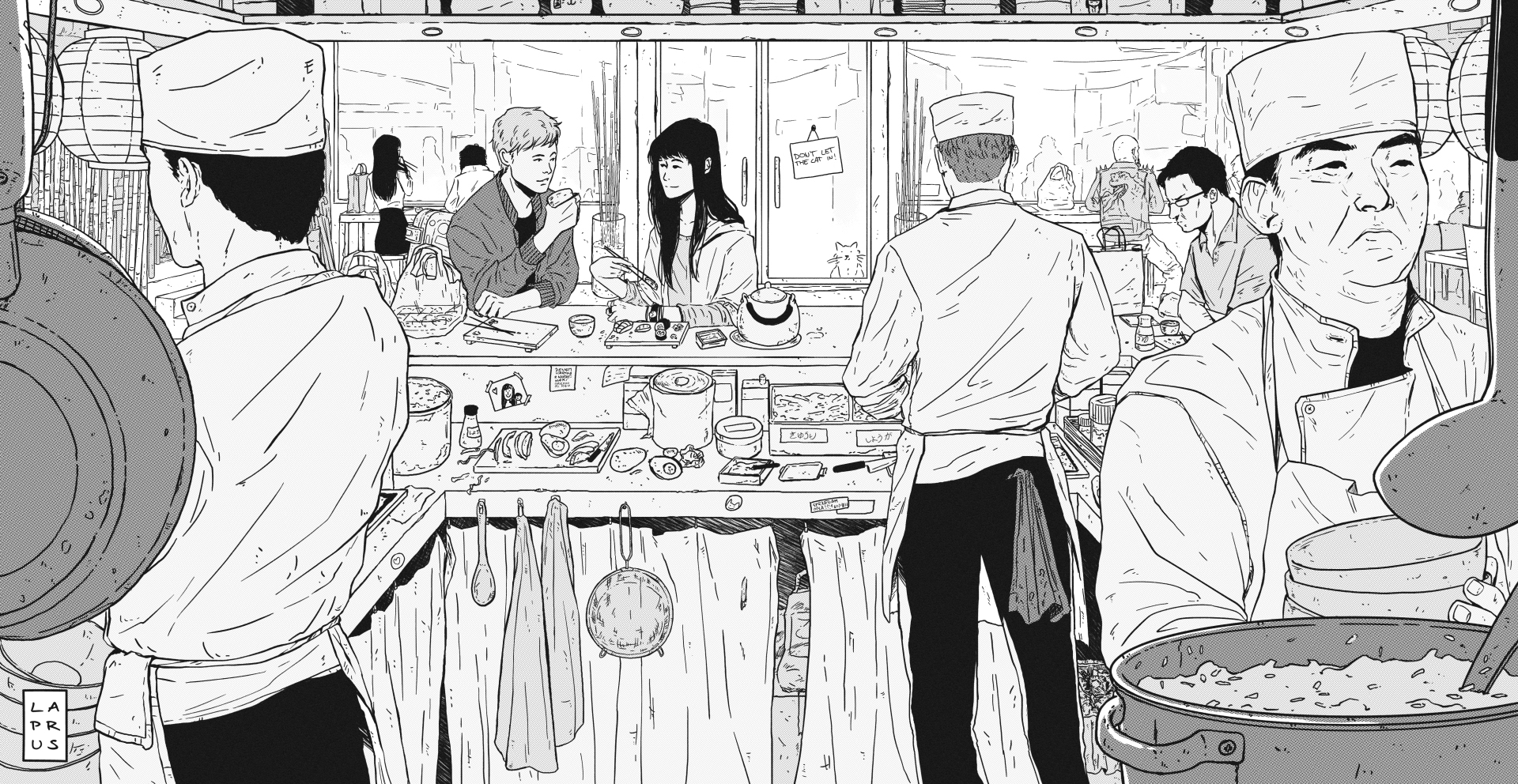 This is so good! I really like the way you used the cookers's positions to frame the couple, and the snipets of the life around like the picture glued to the stand and the cat joke (it's in!

). There's so much to look at, I really love it
Reply

(◕‿◕✿)
Thank you so much! I'm happy you like it <3
If you're interested - I uploaded on my artstation
sketches/steps
sou you can see the process.
<3<3<3
Reply

This is amazing! The step where you plan out the disposition of everything on the street is so through. Thank you for sharing! <333
Reply