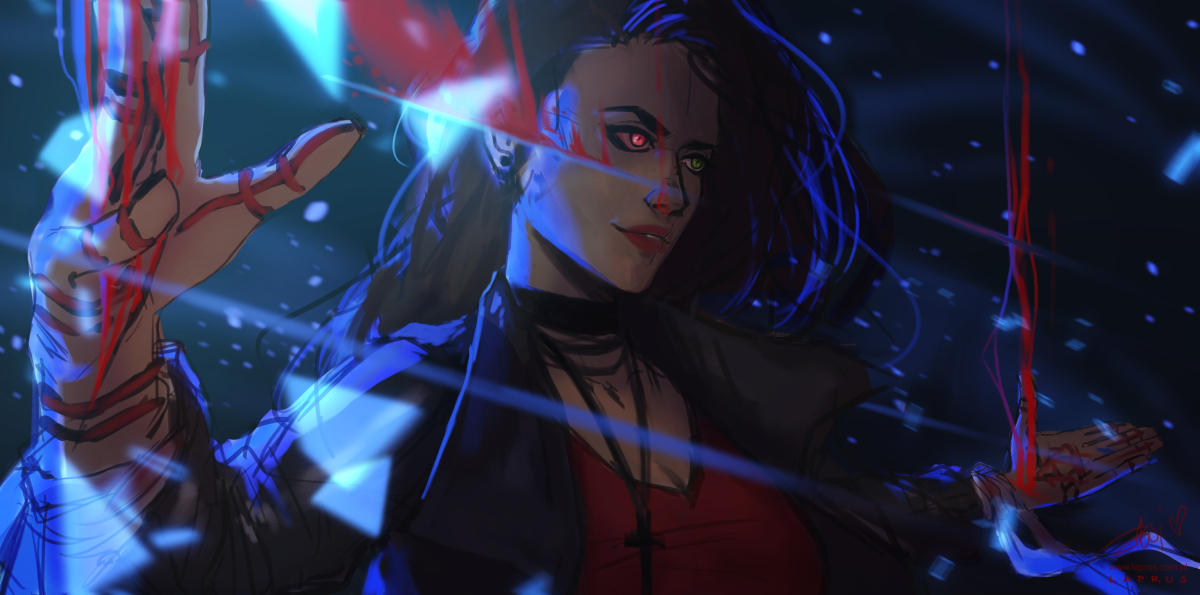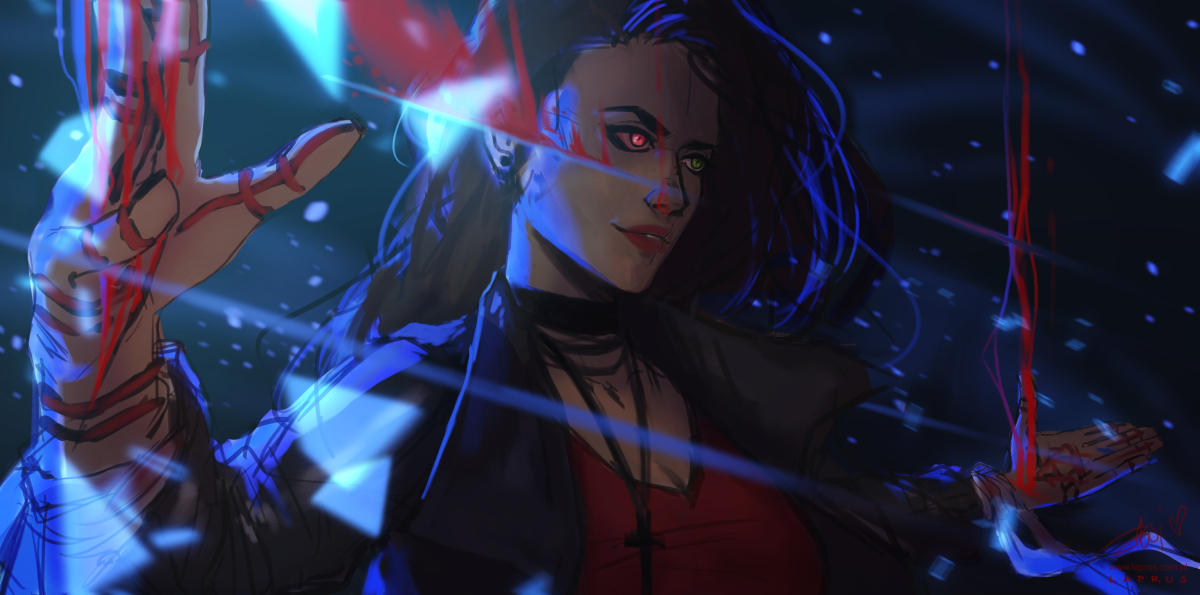 Watch
They were trying to break through the destroyed factory. A smoke was pungent, and a dust was trying to burst into their throats. Everywhere was a big mess, sparky parts of a wiring, sometimes they stepped on something squashy…
Dark. Stuffiness. Terror.
The plan was simple, exactly the same as the one million other plans they had already done. Research. Sneak. Steal the data. Cause a confusion and get the fuck out. Take the hacker into a safe house to transfer all the stuff to a principal.
Two of them on the front walked with light and modern riffles and night-vision devices. Next, escorted by two heavy-armored mercenaries, was a doped as fuck hacker-cyberrider. Then – a closing procession. A Gifted duo, who can destroy all the electronic devices or turn it against the attackers.
Mission as many. What could go wrong?
They weren't prepared for the sudden blackout. Within seconds, all their modern equipment became just a heap of scrap metal. Professionals quickly took their knives and traditional firearms, without any modern facilities.
- Oh God… - whispered the rider. – The demons are chasing us!
- Shut the fuck up! – hissed one of the mercenaries.
Who is behind this – the commander was thinking frantically – another hacker or a… magician?
Sudden movement, strange electronic sound, whiz, flash of the metal. The disgusting sound of the steel breaking through the tissue. Someone yells, but this scream turns quickly into a chuckle. Shooting bullets everywhere, bullets hitting into the walls, bullets hitting the living and dead bodies with a loud squish...
The rider, laughing hysterically, tried to find a weapon among the ruins. He reached for something wet. He looked at his hands in the dim light of the emergency lights. It was all covered in a blood. Just nearby he saw a painful and terrified face of one of the Gifted.
He just wanted to vomit. At the same time the electricity turned on again, causing that the rest of the running lamps illuminated the battlefield. He looked scared around and then he saw a woman with a strange patterns on her hands and face. Tattoos or… blood signs?
Blood magic. He tried to swallow.
One of her eyes was bloody and the iris glowed red as if this particular eye has an exclusive access to view of the deep hell.
She looked from the top of the damaged stairs at the bloodbath, which was partly her piece of work. Then she move her eyes on the only survivor who was trying to keep the revolver in his shaky hands and aim at the hellish creature.
He pulled the hammer back. Pressed the trigger.
Nothing.
Tried again. And again, and again.
- Whoops. – that was only what she said before she raised her hands.
The smile he had given reminded him the witches from his childhood nightmares.




Story and characters made by me <3
Agent Senesdrotte reported for duty!