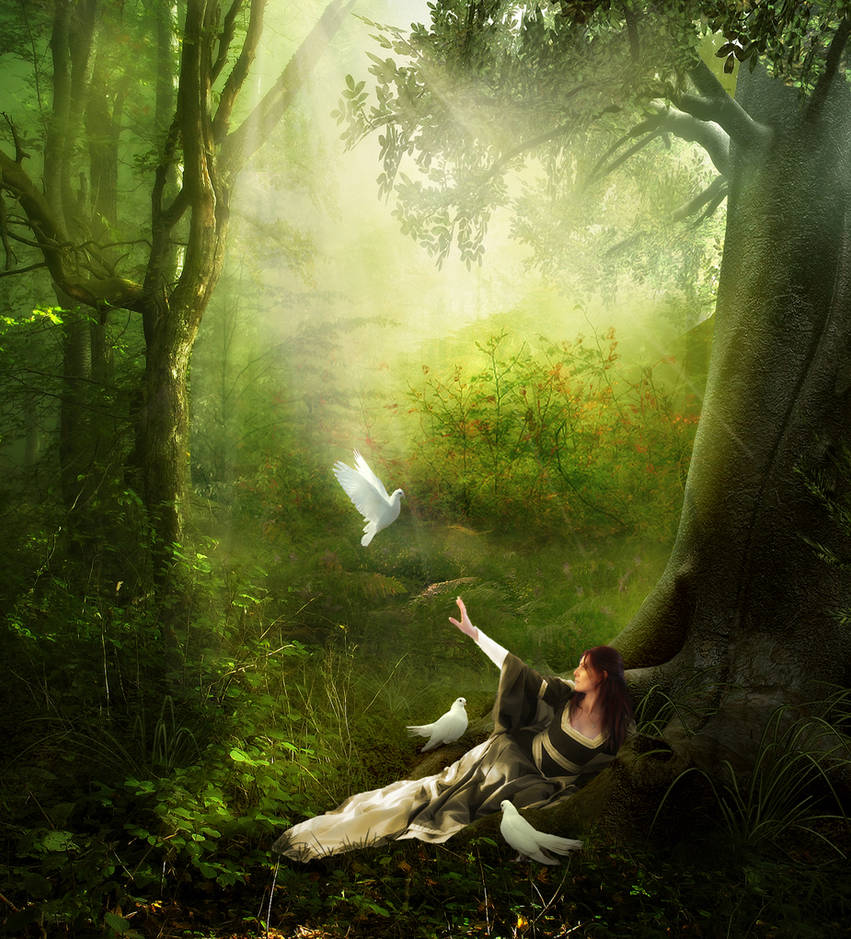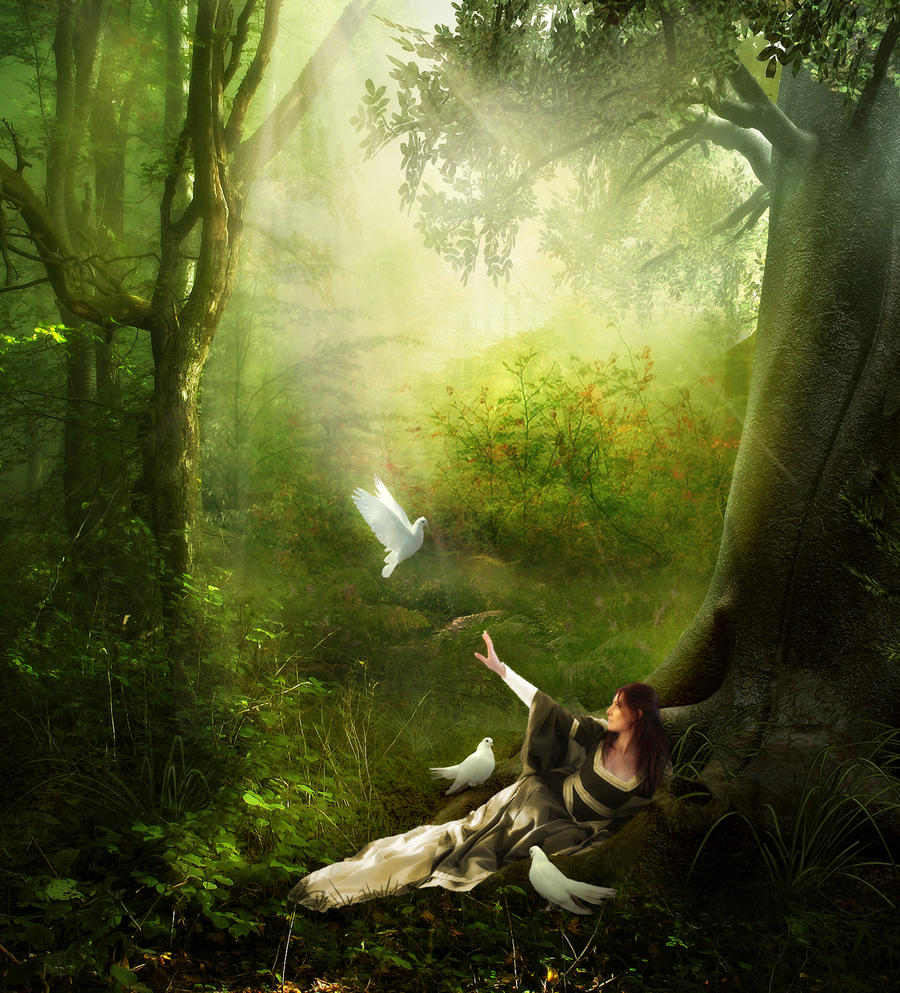 Watch
In the midst of the dark forest, there was a small enlightened place. There, she sat herself down at mid-day, every day. Her green eyes, as green as the leaves of her favorite tree, sparkled in the light of the sun. She stared upwards.
There they were. First, as three little dots falling from the sky. But soon after, they came closer and she could see their real shapes. The first one landed on her left, the second preferred her right side. But one remained in mid-air.
The lass reached out slowly. She knew who they were; she'd met them before. Every day, they'd come to deliver her a message. Not through a note, for they didn't need paper to spread their news. As whispers, carried by the wind, the words reached her ears.
"Never forget who you are. You are special."
She closed her eyes and a faint smile appeared on her lips, for she knew it was the truth.
Isn't it great to have those, who remind us of how special we are? This is a little bit a message for myself; Perhaps I should read it more often.
This is dedicated to

&

, who both had their birthdays in December. I wanted to finish this sooner, but things kept coming up.. So I'm sorry for the delay! Hope you guys like it!


Also for

&

. Thank you, for everything

And for Caru, who's always there for me

Thank you!
Not sure if the light's completely right this way, but I'm going to stick by it for now. Suggestions are always welcome

Stock Used:
Background:

Model:

Pigeons:


&
Brushes:

&

Thank you