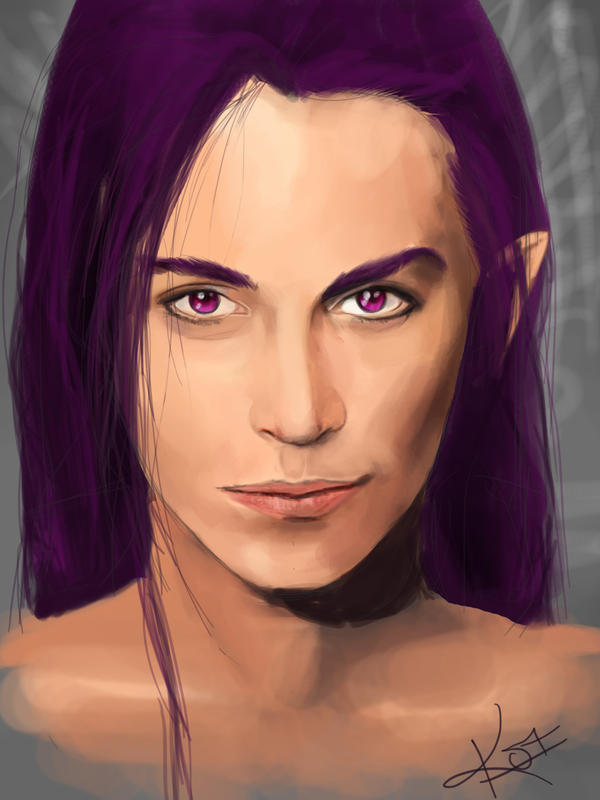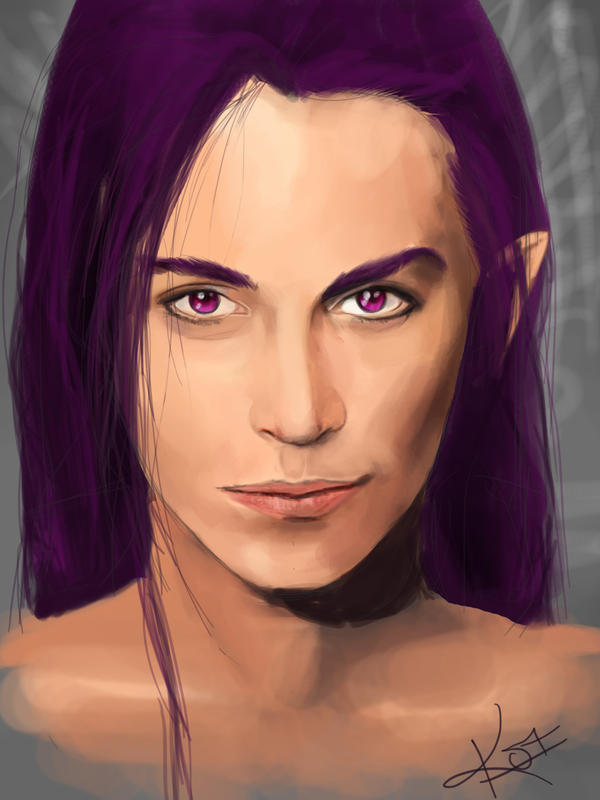 Watch

Very good eyes and mouth.

Very intense face.
Reply

Purple, yay! Love the eyes, and excellent work as always.

Reply

BTW, sorry he gave you such a hard time

Reply

hehe, no problem, I should force myself to paint more guys. I'm so used to painting women and trying to make them pretty and all, but that can't apply to men, eh?
Anyways, I'm relieved you like it

Reply

Well Dovat is one of those "pretty" guys

so it fits him just fine

But practicing more guys would probably be beneficial

I know I have to work on my guys a lot... wait that sounds Bad! XD
Hey are you still accepting any more of these commishes for Xullrae? I have $10 i can transfer to paypal and I am trying to deside who to hire

lol i have it between 3 people

Reply

Its amazing!

I Love it

Very well done

I think the face is perfect and I love the look you gave him

Thanks sooooo much

Reply

Something about it makes me think of Liv Tyler as Arwin.
Reply

Hmm... you might want a broader facial shape, if you want to make "this is a guy" obvious.

But, otherwise, may I express love of this picture? I really like your shading, and the eyebrows, and, well, everything. Amazing work.
Reply

AAAAAAAAA! O_O He's hot



Reply