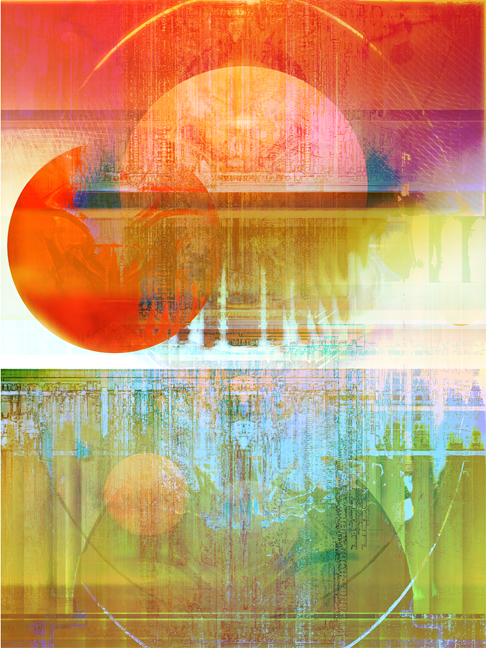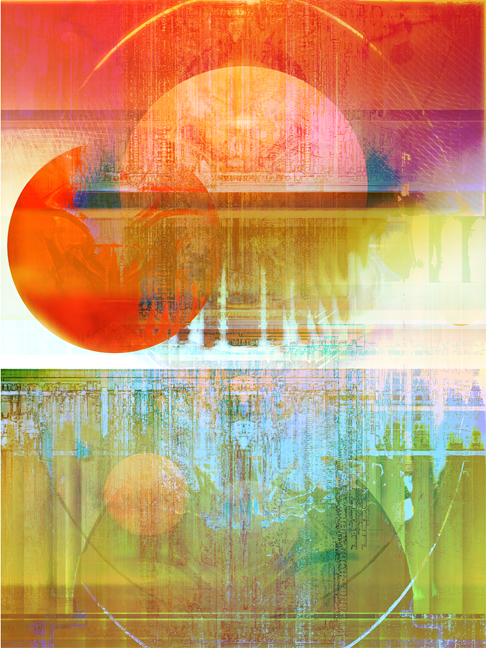 9" x 12". All digital painting.
I have several variations.

this is fantastic, not your usual style, even tho i may not be up to date.
really like the weird colors and the composition is well thought-out.
more people should see this piece, period.
i have an idea, i'll send you a note.
Reply

Wonderful colors on this one, I particularly like the brilliant light blue on the greenish background, and how it appears to be dry-brushed and layered like paint
Reply

Don't know if I prefer this one or the other Ecliptic Orbitation, but they're great !
Reply

Reminds me of the color pallet of the one I just sent to you via text. I like this one a lot. I think when you have the 9 lined up side by side, it will be interesting to see the variations. This could be great for the CL&S to show how changing the color can vary the mood on the essentially the same subject. Actually, I may do that with some 6" x 12" canvases...I dig that idea. Maybe with line as well.
Reply