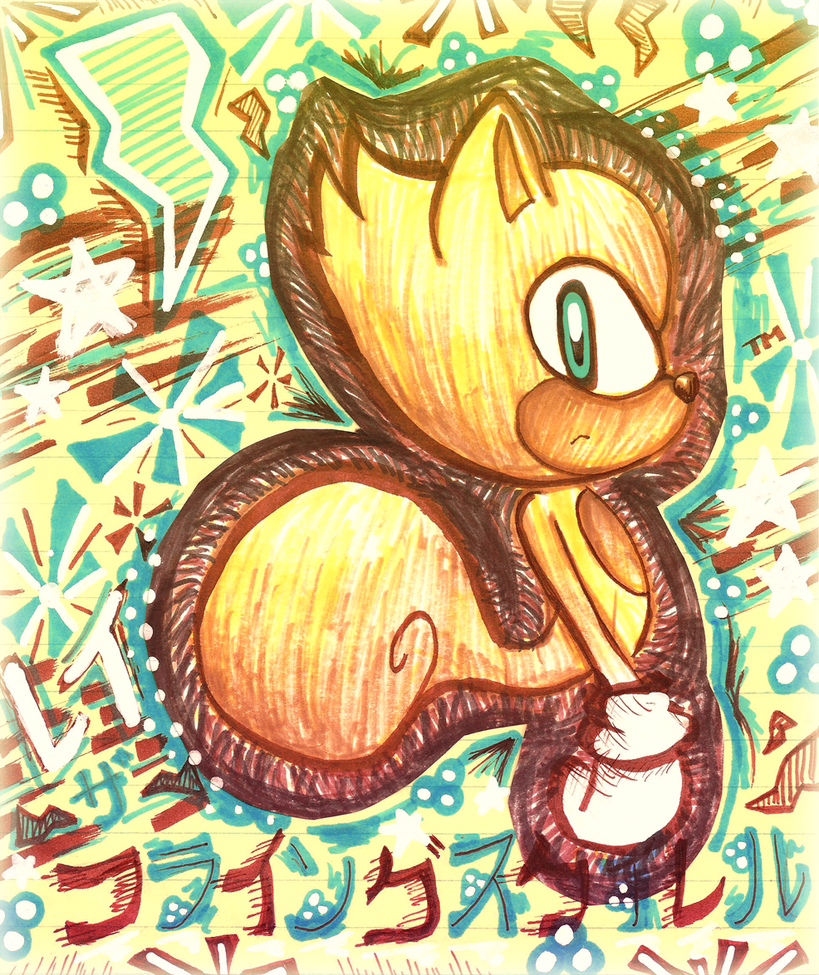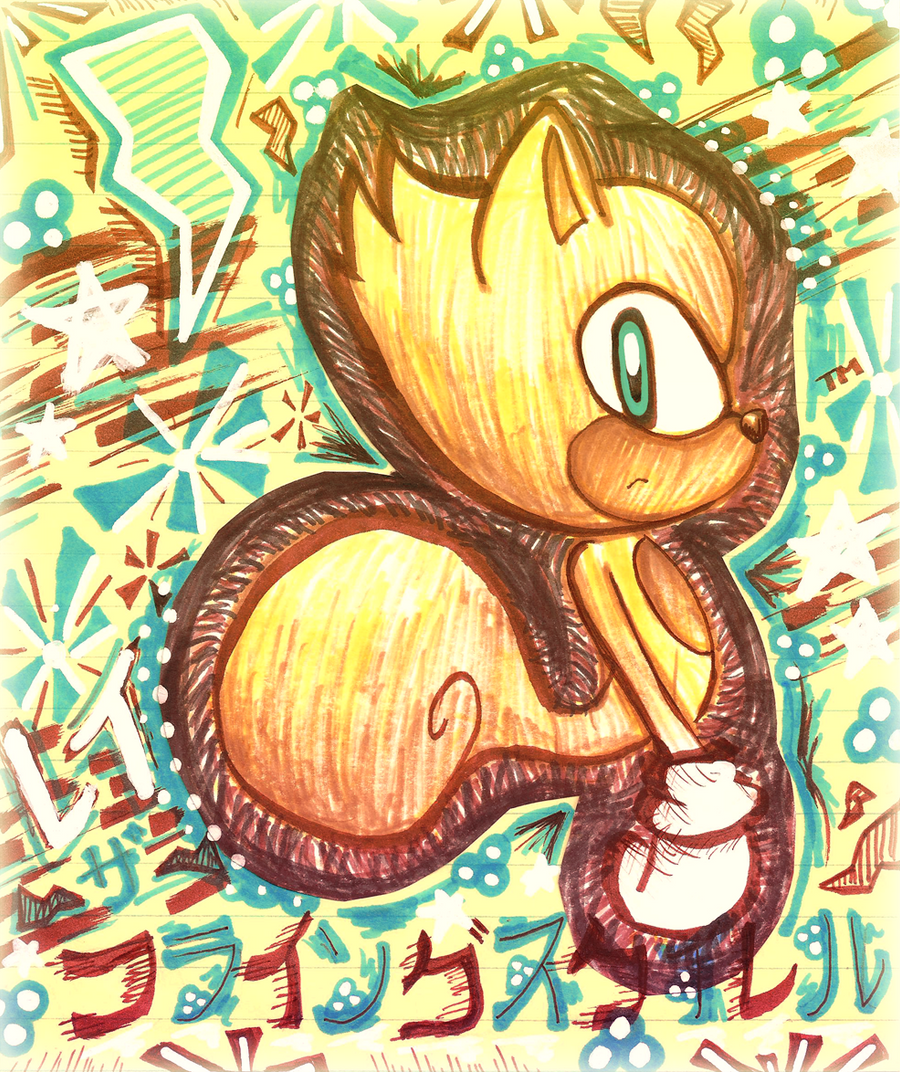 レイ・ザ・フライングスクイレル !!

uH... THIS IS ART.
I couldn't think of a decent title for this, I sorry.
My gallery needed more Ray.
Not really, I bet he's the most frequent character in my gallery
I drew this like a super long time ago (around the same time I drew this, maybe even the same day:
fav.me/d3e43ot
)
I remember sitting in the living room with a tub of markers and a large pad of paper drawing this spontaneously as my sisters played Sonic Riders. Yeah, I have a good memory, and yes, I'm boring you with these details.
I found this the other day, wanted to give it a bg, so I cut the drawing out, made a background on lined yellow paper with markers and a white paint pen, and here we are today.
It's neat I guess. Using Japanese makes stuff sugoi
Hope y'all enjoy!



Ray the Flying Squirrel belongs to SEGA

Reply

very good

Reply

I love everything about it! You draw very good!!
Reply

Yay! More Ray! Can never have enough flying squirrel!
Reply

That's certainly right!

Glad you like it.

Reply

This is nice

What does it say though?
Reply