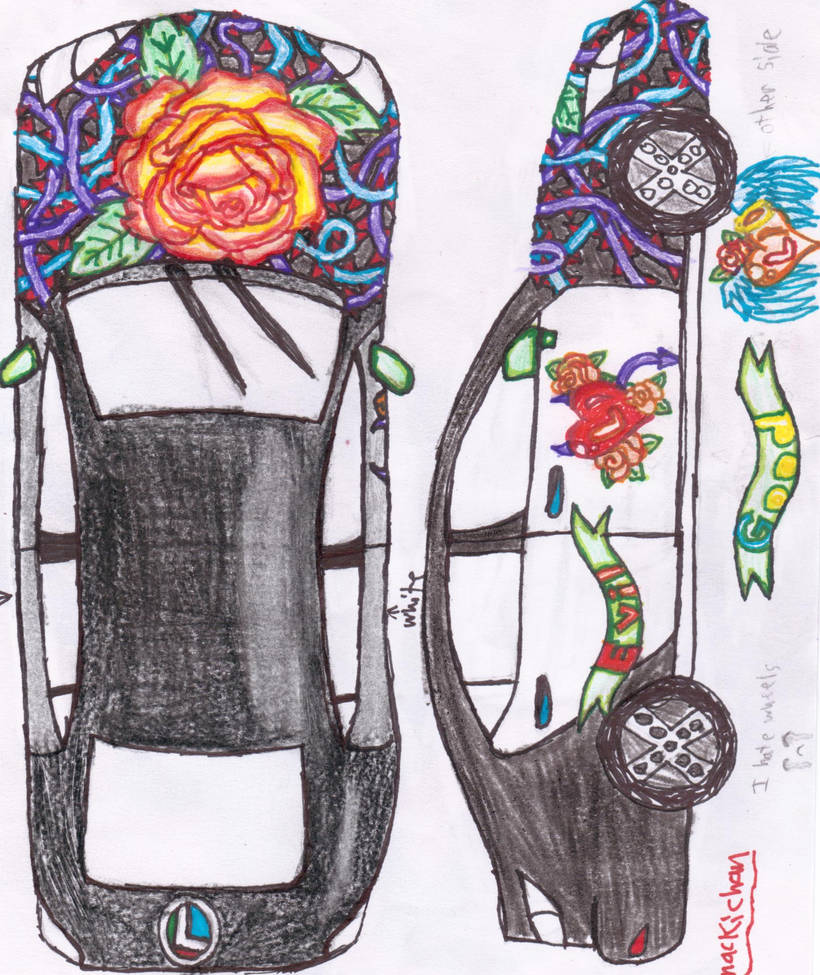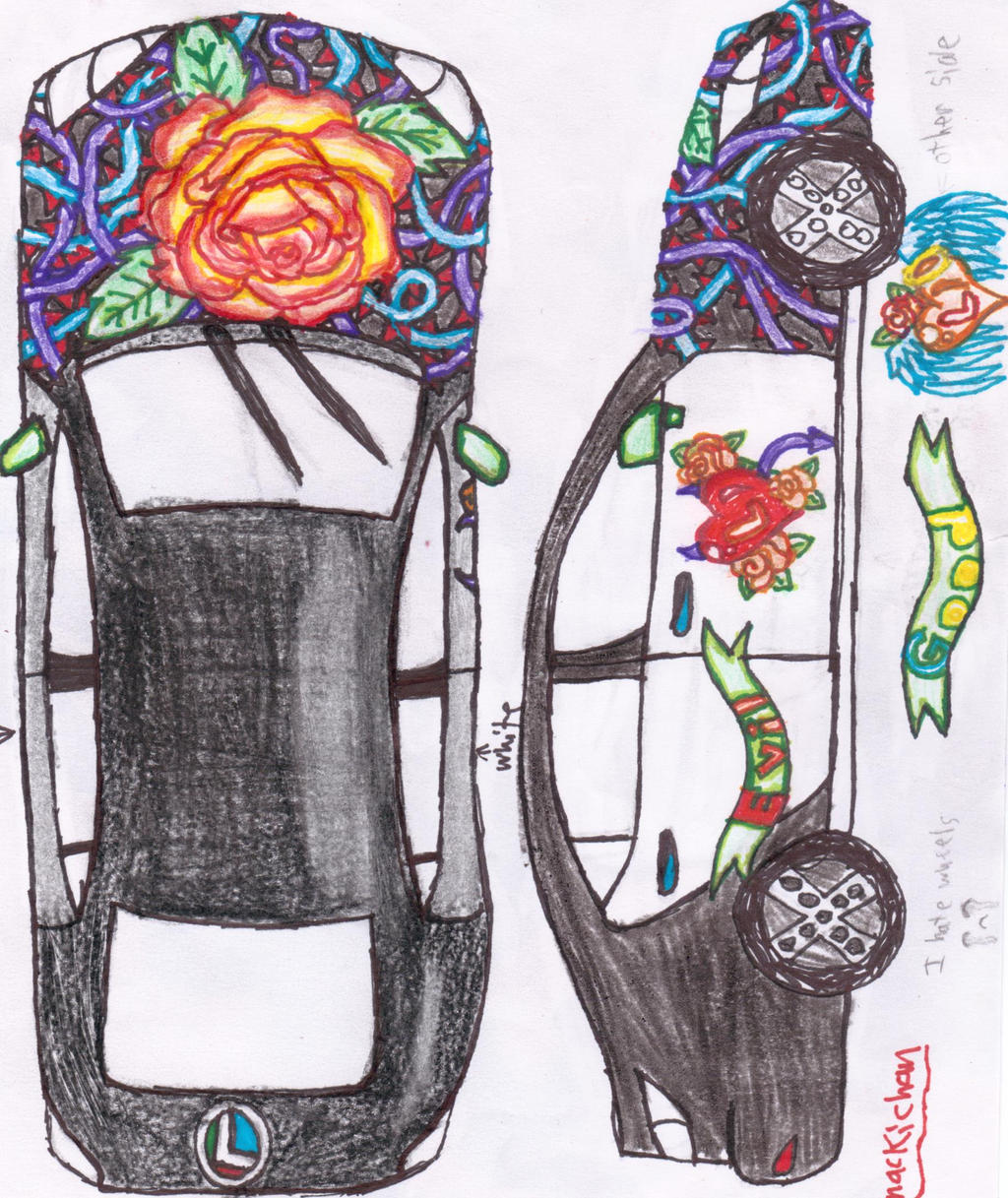 Watch
hope i finished it in time ^_^' and good luck to all who entered

the angel heart and good banner goes on the other side of the car

colored it with sharpies and colored pencils

Reminds me a little of EdHardy

Reply

Reply

NŽawwwwwww!

DonŽt be sad! IŽve to admit its pretty tough with such high-class-contests...I saw it too, but I thought I might not be good enough...Especially such contest where its almost sure digital-art will win... But: Its important to jump in the puddle and try it!

Reply

thanks

i just wish the top 22 could of been u know more cool looking like a few of them were

Reply

Reply

a car like that would be rad to drive!!
Reply

Very nice piece! I love the organic flowing design. The paint job sets this apart from the other entries and gives it a unique feel. Definitely could win!
Would you mind telling me what you think about my design?
josephmaher.deviantart.com/art…

Reply