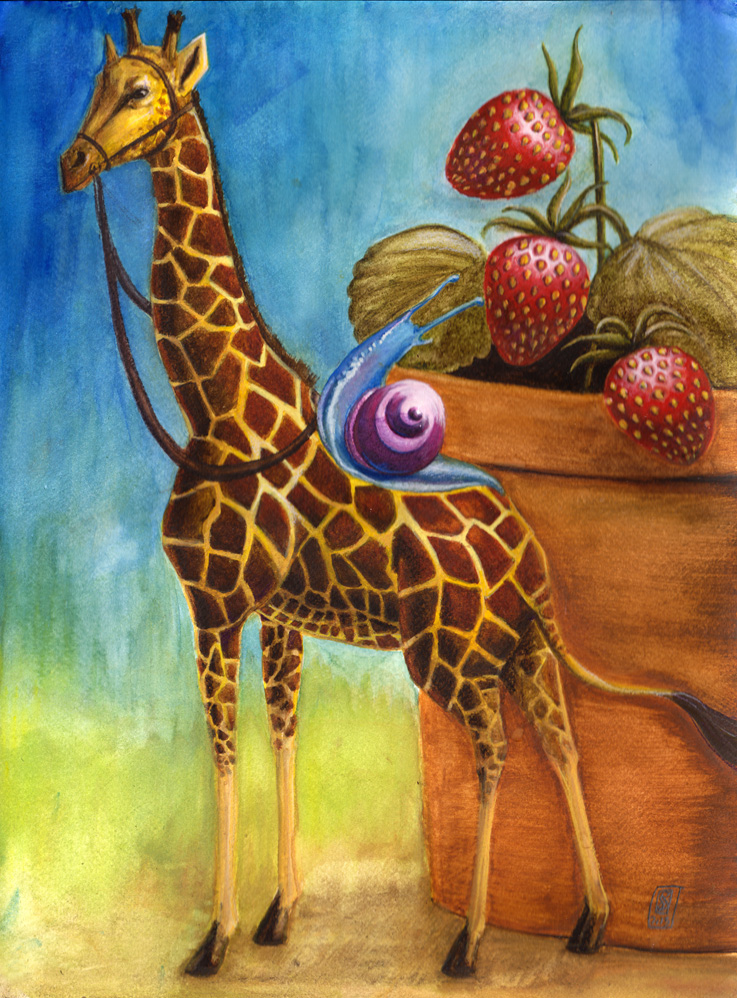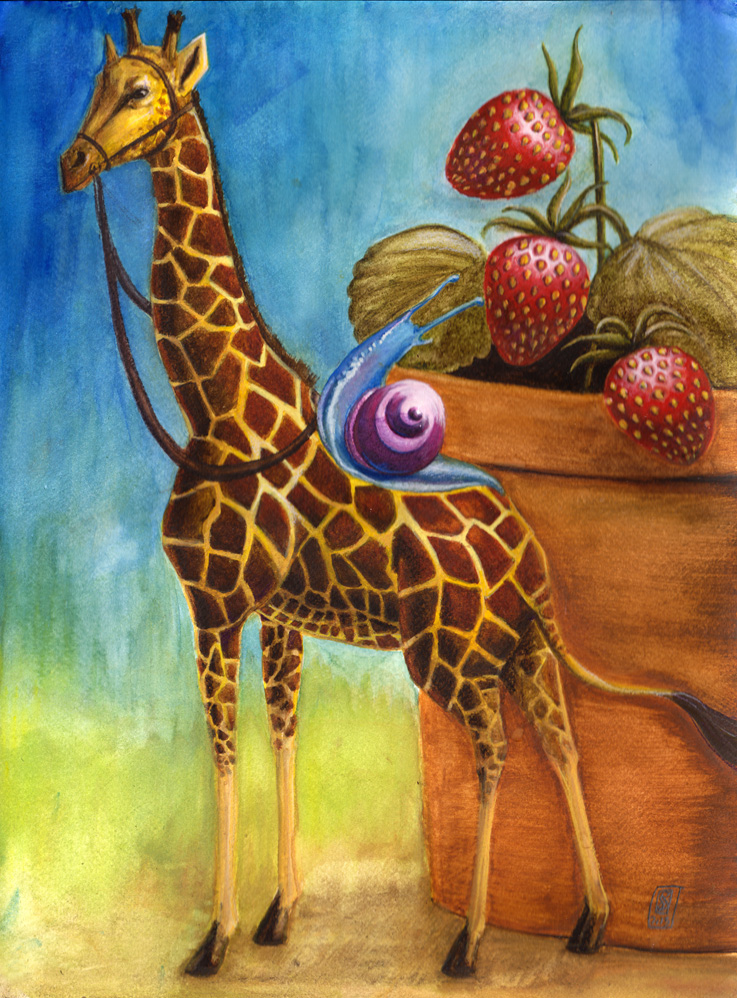 Watch
After seeing the previous picture, Luna complained that the snails didn't have little ladders; no, instead they were riding miniature giraffes.
So here it is, a giraffe-riding strawberry-stealing and apparently highly qualified geneticist of a snail

Watercolour, Guache (Pelican, Winsor and Newton) and Watercolour Pencils (Faber Castell, Derwent InkTense) on Jackson's Watercolour Paper. Original Size: 280 mm x 380 mm

Aww this is cute/amazing!
Reply

I'm glad you like it!

See the previous piece for a bit of a back story

selus.deviantart.com/art/Meanw…
Reply