Hello all

New contest at

!
You voted and the theme for the new contest is:
The Raven and the Dove
Deadline: Sunday August 5th

Here are the rules

1. Create something that fits to the theme
The Raven and the Dove
You can use Stock pictures with a Raven and a Dove or you can try to be more abstract, like having a male model with black clothes and a female model in a white dress.
Or even both or something completly different. There are no limits to your imagination!
Think about the theme and try to create something out of the ordinary and surprise me

Please write
a short comment in your description
what is your idea behind your work.
This is especially very important when the Raven and the Dove are not visible on first view.
2. Your work must contain a
Winged Element
.

"Winged Element" what does that mean?
It means, that there has to be at least
one element in the picture with wings
, like an angel, a fairy or a bird.
You can add wings to a model or you can add an animal / fantasy creature / whatever you can imagine with wings

But it needs to be important for the picture, not only some small animal in the background or a flock of birds in the sky.
3. Create
Digital Art
This can be Digital Painting, Photomanipulation, 3D Art or whatever Digital Medium you can imagine.
4. Place the
link to this Contest
in your Description
5.
Credit
all Stock and Ressources!
Please make sure to read and follow the rules of ALL stock you use!
6. Mature Content is allowed, but you have to
use the correct filter
!
7. All submissions must follow the deviantART
official copyright policy
!
Nothing offensive, nothing illegal, no pronographic, no racism, no violence against CHILDREN or animals.

Submit your work to this folder

July Contest
digital-wings-art.deviantart.c…
You can enter more than once, but only one of your pictures (my choice) will enter the public voting

The contest ends on August 5th 2012!


Winners & Prices

1. My Favourite, chosen by me
2. One groups Favourite, chosen by public voting
- Depending on the number of entries I will choose up to 10 for the voting
Both winners will receive the same price:
- 100

- 1 Journal Feature in my Journal and in the Group
- 1 Llama from me
- 1 Exclusive Stock package by me
All Participants will get their entries

by me and I will write a comment and (if feature enabled) write a critique.
Every participant will receive this exclusive Stock made for this contests participants only!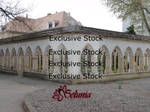 GOOD LUCK

to Everyone!