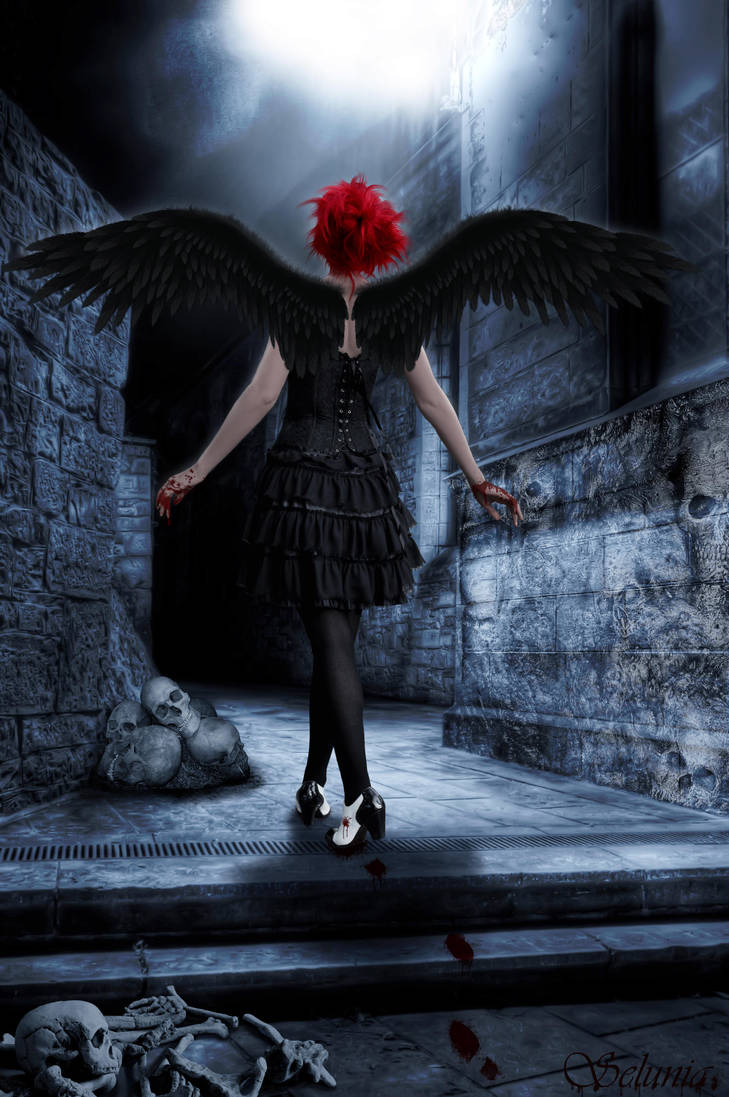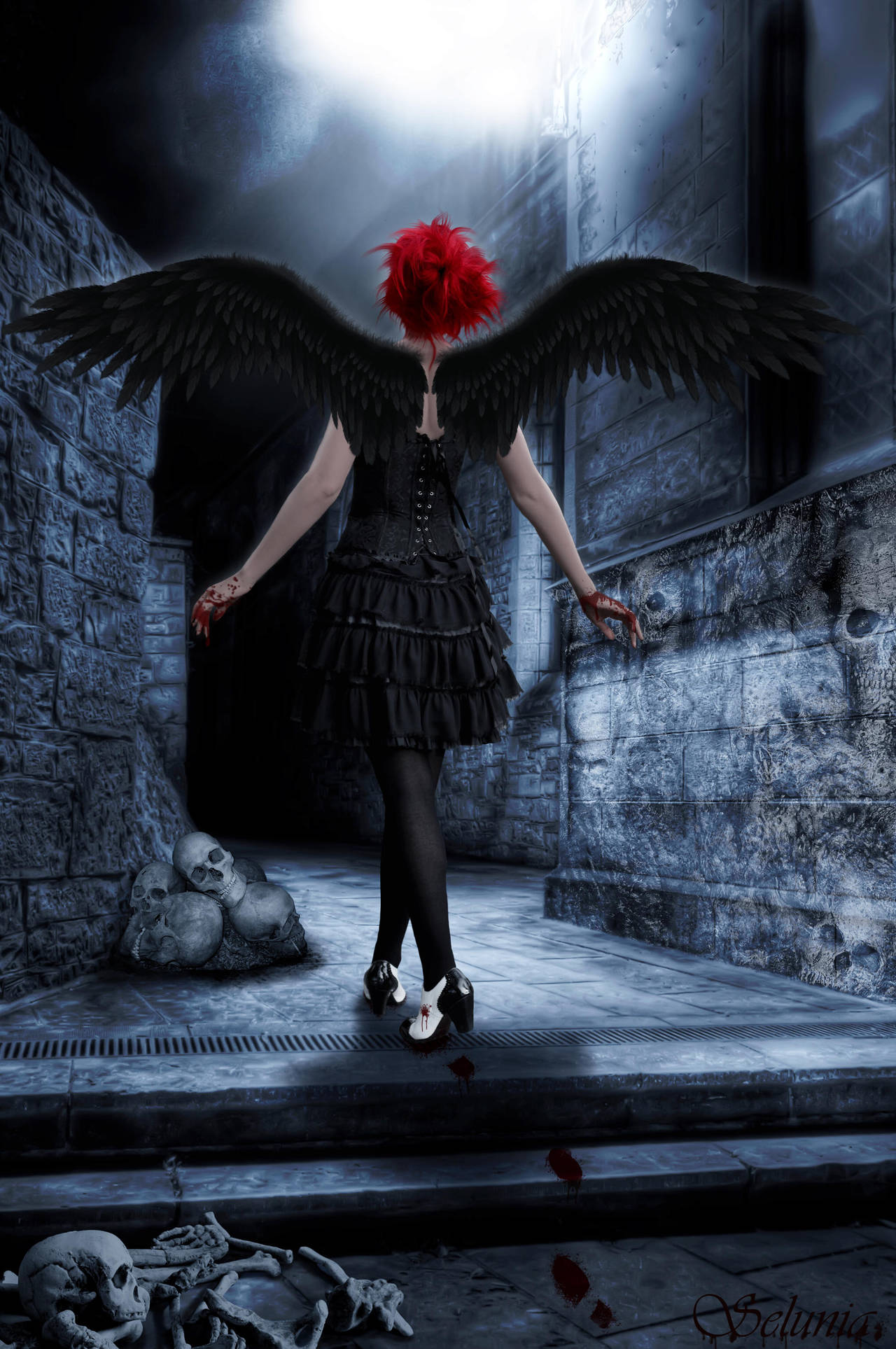 Watch
Something that jumped into my mind when I saw this beautiful stock from the Jazz series by =
faestock
Had big troubles to find a title .. I don't know why this is always the hardest part for me. But finaly I made it ^^
I really like how the shadows and lighting worked out on this piece, any comments and suggestions are very welcome

---
Members choice at

Featured by

Featured by

---
Stock used:
Model
[link]
by =
faestock
Background
[link]
by ~
gd08
Wings
[link]
by*
thy-darkest-hour
Skulls
[link]
by ~
das-gretel
Bones
[link]
by Marcus Ranum `
mjranum-stock
Catacomb wall texture
[link]
by ~
BraineaterStock
Footprint brush
[link]
by *
PeterPlastic
Blood brushes
[link]
by ~
Taishindo
Hair brush
[link]
by =
para-vine
Light Beam brush
[link]
by *
FrostBo
---
Featured artwork
© Selunia
My works may not be edited, published, transmitted or
uploaded in any way without my permission.
Hello!
I am writting this critique as a part of the

contest.
First of all I would like to say that you manage to create an intense scene that made me look a bit closer.From the first look I felt the need to look closer to see what is going there.This way I saw drops of blood and I understood that she is no angel as the wings would imply.
You have chosen and you have made a fitting scene for your model to perform.The skulls/bones, the grey/blueish walls, her clothes are helping you in this way.Not to mention the skulls printed in the walls which I didnt notice at first

I really dont know what to say that you should improve here, I can only say what I would've done.I would've reduced the colour on her hair,.My look skips the rest of the image to go look at the hair and its kinda distracted.Also I think that a pair of closed to body wings would help set the mood more, leading more to the idea of darkness and lament.But please take this two ideas of mine just as they are : simply helpfull ideas.
Anyway..overall you have created an intense scene so I congratulate you for a good work.Hope to see many more from you.

The Artist thought this was FAIR
3 out of 3 deviants thought this was fair.
Hello,
I write this critique as a part of the

Competition!

Pro >

I like the whole, mystical atmosphere. The setting of this dark alley in the night, while a street lamp seems to be the only light is great. Also to set a modern dressed angel into this setting is a very nice idea. I like the common color contrast of red - black and blue. It's always functionating. This bit white on her shoe is a wonderful moment to. It leds the gaze to the skulls on the ground.
Also the blood on her hands fits well with the whole mood, because you can think of a murder that had actually happen or anything like that.

The wall with the skulls on it are a very nice moment, too, because they fit well with the bones and skulls on the street.

Improvement
There are a few points I can imagine, they would make it a little bit better

First thing is a thing of my interpretation: If this light is a street lamp (and not a light from heaven or something like that), it's a bit too bright and makes the whole alley to bright. Mainly the corners could be more darken.

Second thing is her hair and neck. It seems a bit as she have no ( in my eyes, really only in my eyes), because the wings areso high and are sorounded by a light frame, through the hair should shadow it. I think, the wings should be a bit more deeper and set more to the sides, because the muscles of bladebone would move them. But except that, I like the way, you lighten the severall feathers.

And it looks like the light is right above her. So her shadow would be closer to her and would be more black.

Overall Impression

It's a very nice work with a strong concept of an modern, perhaps fallen angel, which could be done a murder right now. I like the color sheme, which give it a great feeling of a really bad night.
The Artist thought this was FAIR
3 out of 3 deviants thought this was fair.