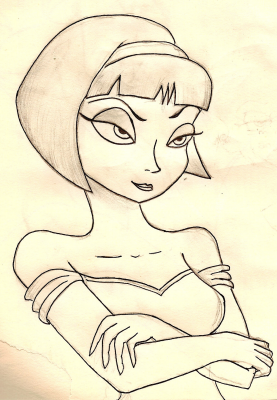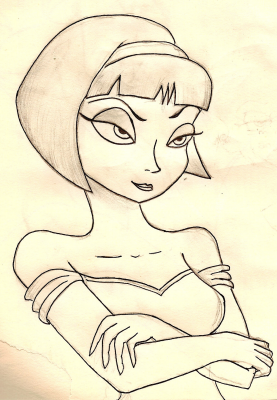 Watch
Teenage years, it looks like ^__^
This is the most seductive she can look in competition to Babette

Will be colored ... maybe. I know there's a lot that need to be colored, just give me time ^__^;
Angelique is copyright Disney

Lumiere has a thing for short haired girls doesn't he?
Reply

Maybe. He only has short light auburn hair when he wore a wig, similar to Thomas Jefferson. How's that? Not trying to be rude, like I said.
Reply

OmG...No wonder Lumi loved her at one point! And I'm straight! LOL I can so see this taking place during a part in my Lumi history story (coming soon!) or when she first sees Babs. She looks evil enough. Did she pose for this shot on a good day or bad one? LOL!
Reply

Lol- can't tell ... she does look mischevious though

Lol.

Thanks for commenting, as always, Faith

Reply

Well done. Look forward to a colored version if you ever get to it.
She looks very familier to me.
What movie or show is she from? (Pardon me, I'm not too familier with Disney anymore


~Ga-chan
Reply

reminds me of those faeries from neopets, or something... ^_^
Reply